Discover the Salto del Limón waterfall with Princess Hotels Caribbean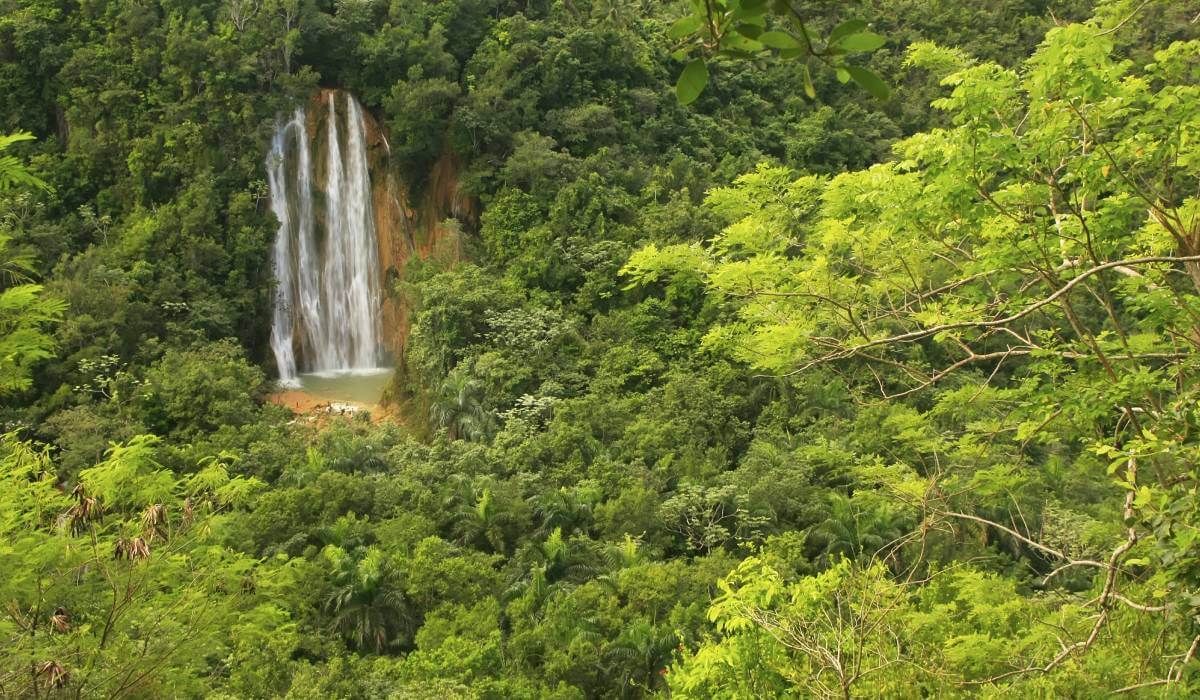 The Salto del Limón is a freshwater waterfall located on the Samaná Peninsula, near Las Terrenas. It's one of the most frequently visited waterfalls in the Dominican Republic, and one of the highest!
The waterfall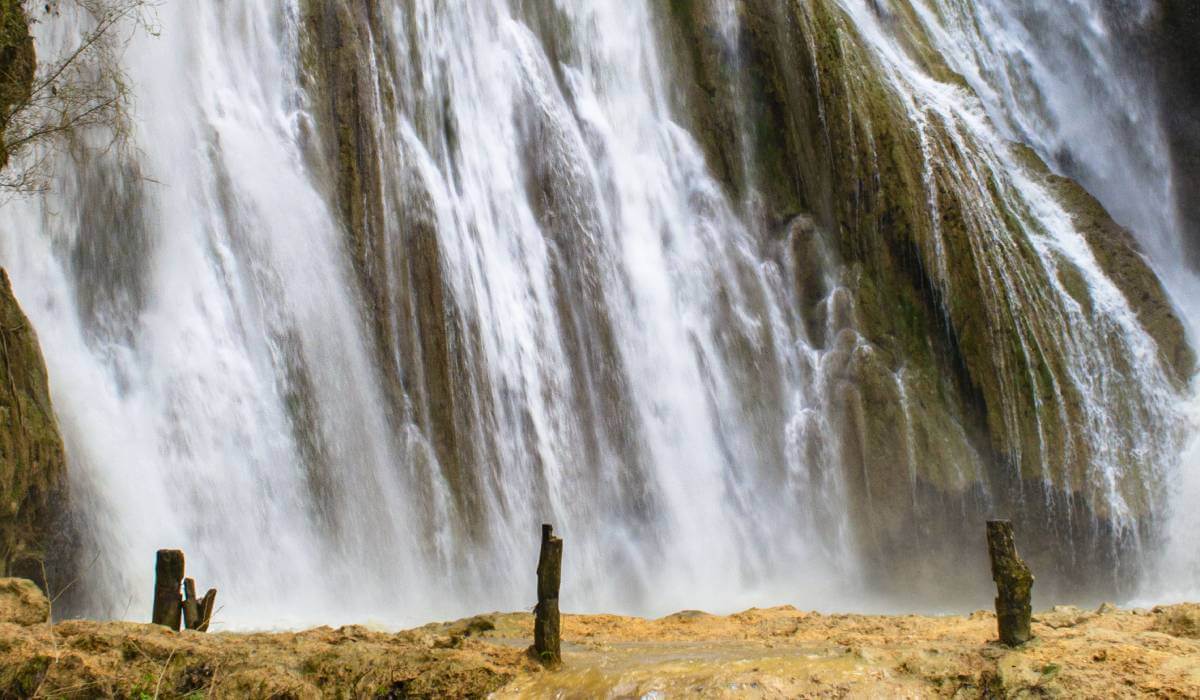 It's located in the Samaná mountain range and is about 40 metres high. This waterfall is surrounded by a unique jungle environment, with local Dominican flora and fauna. The scenery won't fail to amaze you when you visit it! Nestled in a remarkably rugged landscape, this waterfall certainly stands out!
While you are allowed to swim in it, it's important to stress that the water is very cold. But it's worth it to take a photo of yourself in it! Also, don't be surprised if you see some young locals climbing up and jumping down from the waterfall into the natural pool at its base. Although it's a striking sight, we'd recommend against attempting it, as it's a dangerous and slippery area.
Behind the blanket of water, there are some very interesting caves to explore (if you know how to swim). Depending on the amount and force of the water when you visit, you can even stand under the waterfall itself and let it massage your back, or take the classic photo under the water curtain.
How do I get to Salto del Limón?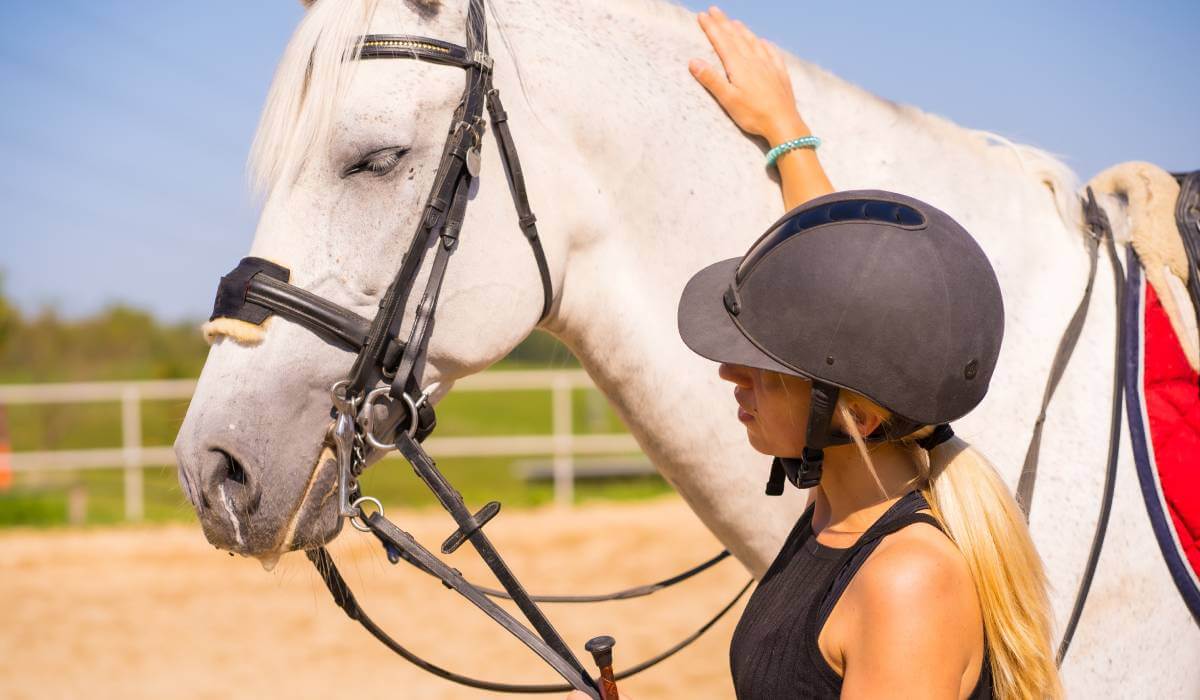 The trip to the waterfall can be done on foot if you're sporty and fit. The most typical way is on horseback, departing from one of the local ranches to the beautiful waterfall. Many ranches operate the trip.
It's worth considering, since some include breakfast or lunch and visits to coffee, cocoa or tropical tree plantations.
If you want to enjoy the trip, we recommend bringing these items along:
Camera
Insect repellent
Sunscreen
Shoes that can get wet
Comfortable clothing
Swimwear
Suitable footwear for walking in the rivers: special footwear might come in handy for when you get in the waterfall.
The length of the tour may vary slightly depending on what's included. The horseback ride to the waterfall, which goes through fields and streams, usually takes about 40 minutes. It's a leisurely ride to the waterfall, and you need to add the time you'll spend there if you want to swim and take photos.
You don't need to know how to ride a horse; the trips and horse rides are led by a guide. The guide will help you along the way, walking alongside you. That may come as a bit of a surprise, but that's how it's typically done.
Given the adventurous nature of this tour, it's perfect for groups of young people who want to laugh and have fun, as well as for adults, couples and physically healthy people. Owing to the risks it may entail, we don't recommend this trip for pregnant women, small children or people with reduced mobility.
How do I book a trip?
At the Princess hotels, you'll find representatives of the different trips you can take during your stay with us. You can either talk to them or ask Customer Service for advice. Trips booked at the hotel include transport from the hotel to the Salto del Limón waterfall, plus everything included in the trip itself. Payments are accepted in pesos, dollars or euro, as well as by credit card for your convenience.
Make sure you don't miss it! We're waiting for you!
Categories: Caribbean, Punta Cana
« The best gift this Christmas is here in the Canary Islands
5 reasons to travel to the Canary Islands in 2022 »