Interview with Joel Victoria, Public Relations Manager at Caribe Club and Tropical Princess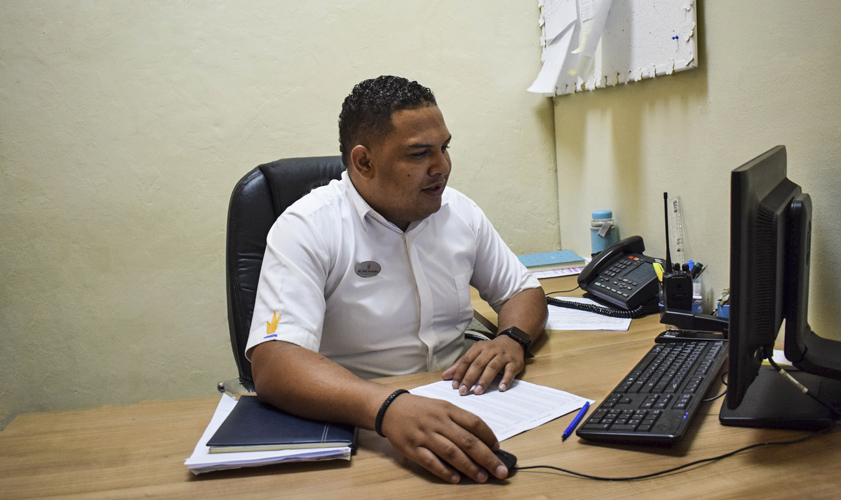 From the north of this beautiful island, from Puerto Plata, comes our Public Relations Manager, for the Caribe Club Princess & Tropical Princess hotels, Joel Victoria Solis. A partner and collaborator who is always there when they need you with the best of their predispositions.
Can you make a short description about yourself?
Personally, I consider myself a humble, human and very familiar person.
At work, I am an entrepreneur, self-taught, I love challenges and I don't give up easily. I take care of the details every day, and I have a special people skills.
How did you get to Princess?
I sent my CV by mail. I started as Reception Supervisor.
What is your job at the hotel?
Coordinate and Supervise that the services are provided in a timely and efficient manner, always guaranteeing to meet the expectations of the clients, under company rules.
Follow up on any concerns or complaints that the client expresses and, above all, provide a solution.
What do you value most about your work?
What I value most about my job is being part of a Service Company in which I am allowed to exercise my skills for the benefit of customers, under a good work environment, in which it is not just about doing a job, but of doing it together as a great team.
From your day to day, how do you practice or contribute to the social and environmental responsibility plan of the Hotels?
Daily I supervise and make sure that each of the rules and practices we have established to exercise a good social security plan is carried out.
As for the environment, we have a set of standards which are responsible for respecting the environment. It is worth mentioning that our facilities adapt and respect each of the particularities of the environment.
What is your favorite place in Punta Cana Bávaro?
My favorite place in Punta Cana Bavaro is Los Corales Beach.
What is your favorite hotel site?
My favorite place in the hotel is the Creperie.
What would be your recommendation for someone to visit us?
Enjoy an exquisite dinner at El Rodizzio Restaurant, visit the Creperie and take the excursion to the paradise island Saona.
Would you like to add something else?
To all the people who are thinking about vacationing in our beautiful country, I recommend visiting our facilities so they can live a wonderful and unforgettable experience.
« Diving in the Caribbean, immerse yourself into the best destinations
Discover the Chill Out Restaurant at the Grand Sunset Princess Hotel »