Enjoy the sea 5 ways in Gran Canaria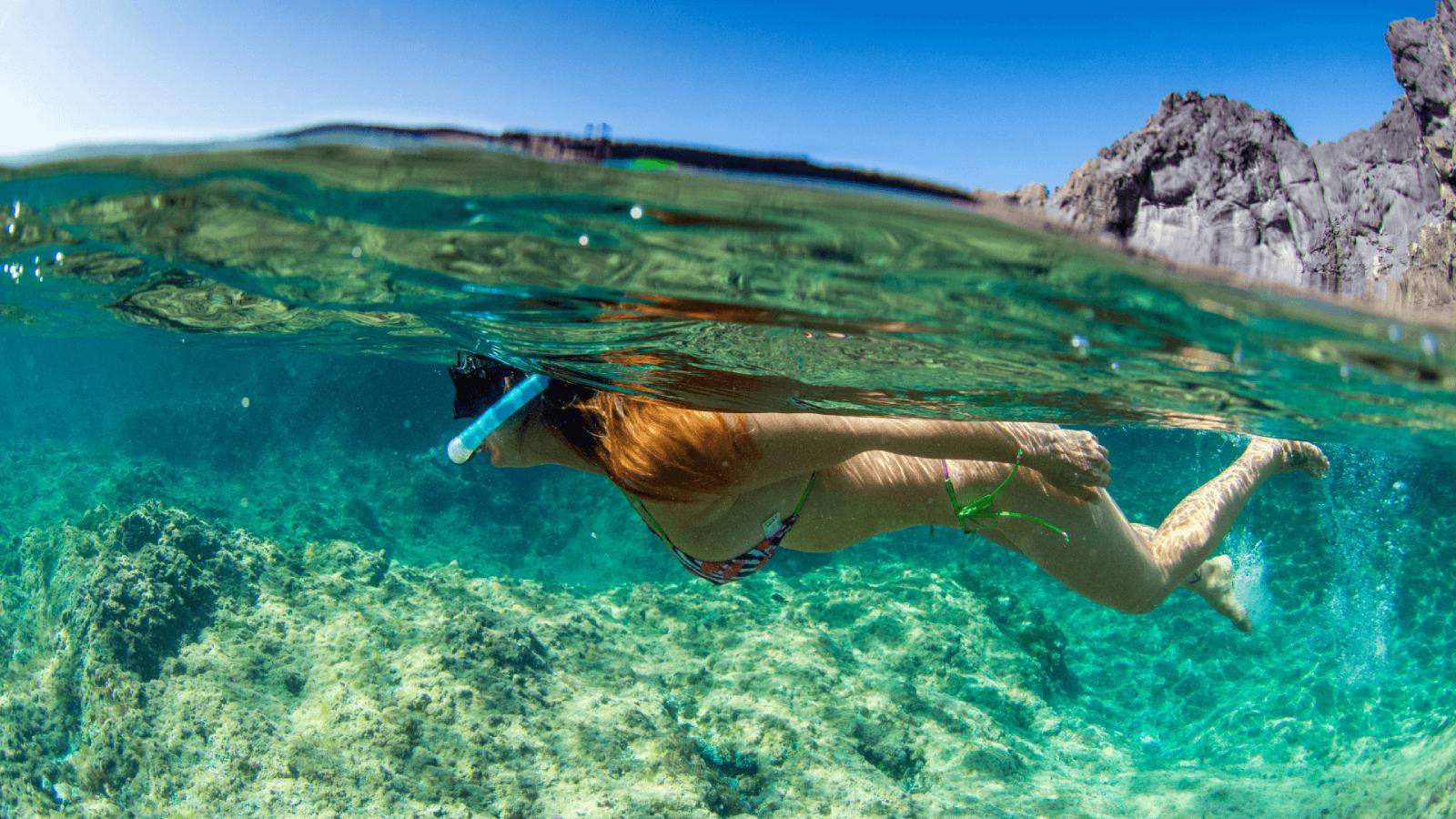 The Gran Canaria coastline is brimming with fun things to do, and the perfect place to enjoy idyllic golden sand beaches. The island is ready and waiting for you this summer… Go on aunique holiday full of fun and sun, and enjoy some thrilling water sports with your whole family.
Explore the Gran Canaria coast in a kayak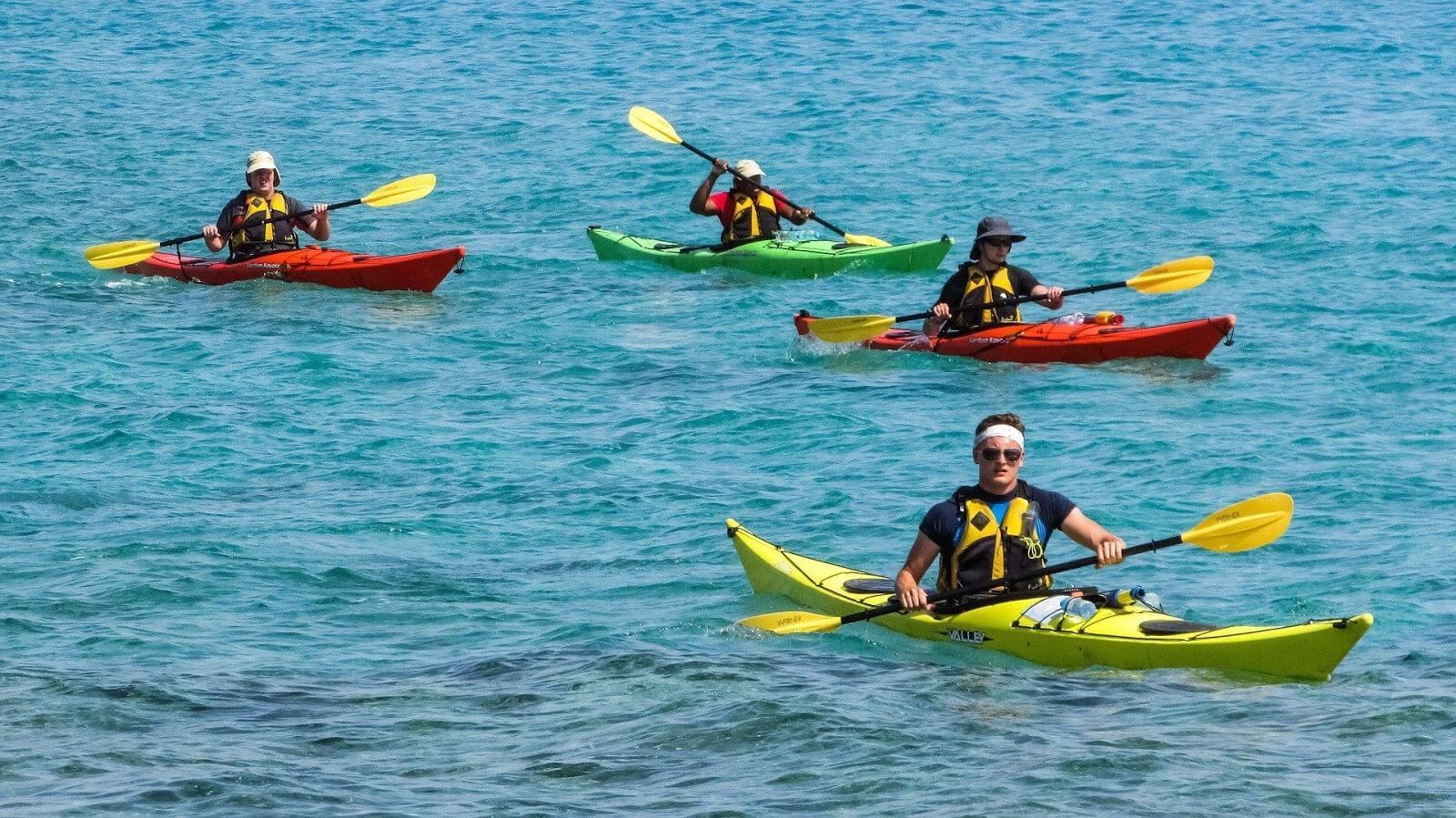 Wondering what there is to do in Gran Canaria? One of the most original ways to explore this incredible island is to do it in a kayak. It'll definitely be a unique experience – and a lot of fun – and you'll see all the island's stunning landscapes. You'll be able to get to all manner of secluded places. Take a look in the caves dotted along the Gran Canaria coast and see the crystal clear water reflected on the cave ceiling.
People often ask if you need a permit for this type of thing: you don't, but if you haven't ever kayaked before we'd advise going with instructors on a guided excursion. This way you and your family can enjoy it in perfect safely. It'll be an unforgettable experience.
Ride the waves on a jet ski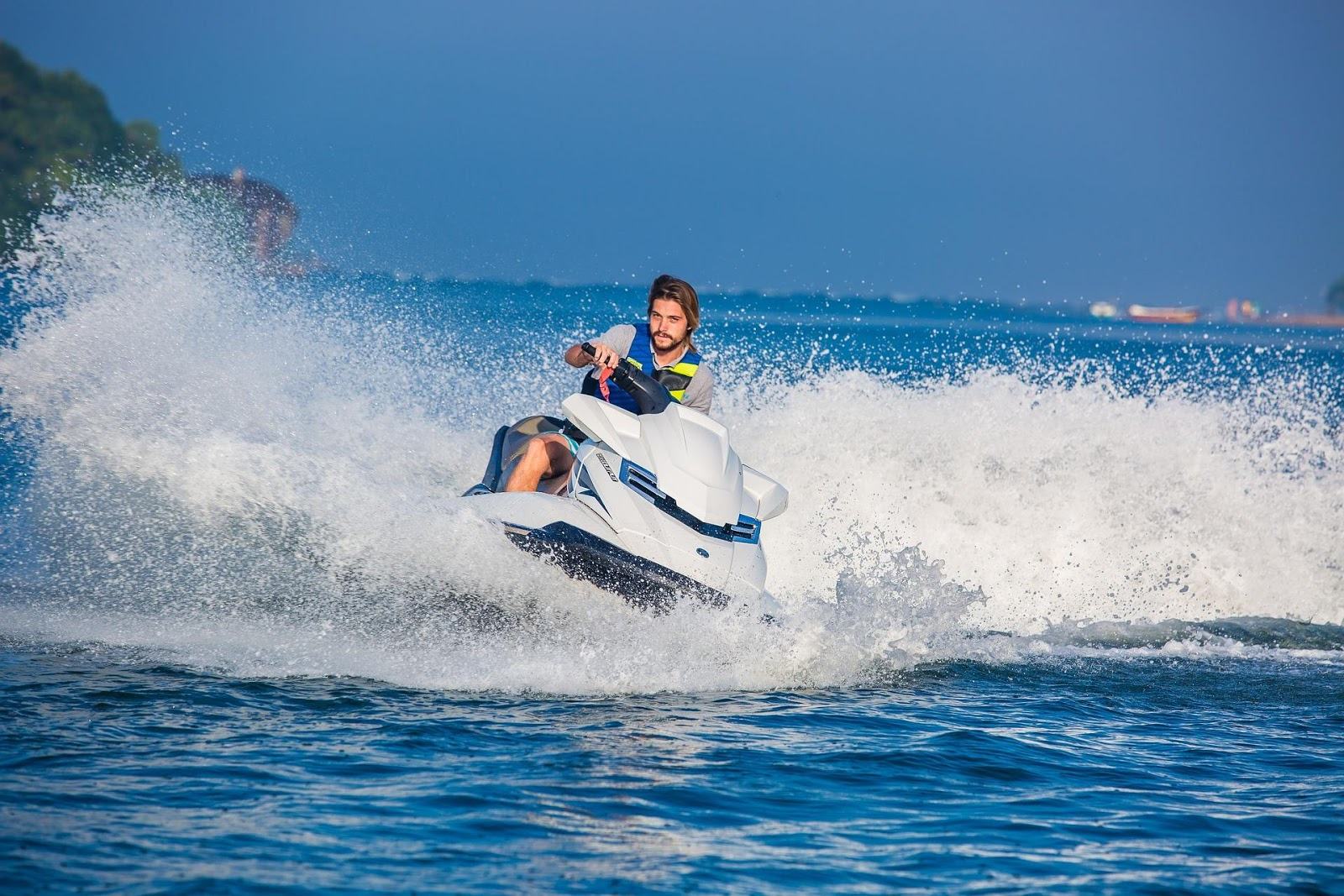 If you and your family are fans of more high-octane activities, why not go out on jet skis when you're in Gran Canaria? Jet along the coast and take in the breathtaking landscapes: cliffs, caves and stunning natural coves. It's also a fabulous way of discovering the island's most beautiful and inaccessible spots in an utterly original – and exciting – way.
And best of all, you can ride a jet ski without any previous experience. Learn the basics from a professional instructor and you'll be ready for an adventure from the outset.
And it goes without saying – don't forget to take your camera! You're going to see soome awe-inspiring landscapes. You might even see whales or dolphins jumping along with you as you ride if you're lucky. It's the best plan for getting an adrenaline fix and de-stressing on your holiday to the island of Gran Canaria.
Fun in the sea around Gran Canaria
If you're an adrenaline junkie and you need even more, Crazy UFO is a must. Skim across the island's crystal clear waters on this sea-faring sofa. Another unique experience the island has to offer. Climb in this inflatable sofa with your fellow riders and the only thing you need to do is hold on tight so you don't fall in! Fun guaranteed.
It's no surprise it's become the latest water sports trend in Gran Canaria. A little balance and strength is all you need to keep you and your family on this giant inflatable, but if you fail you'll have a life jacket on to keep you safe when you fall in.
If you and your family are looking for something different and exciting that you'll never forget, sign up! You won't regret it.
Immerse yourself in the depths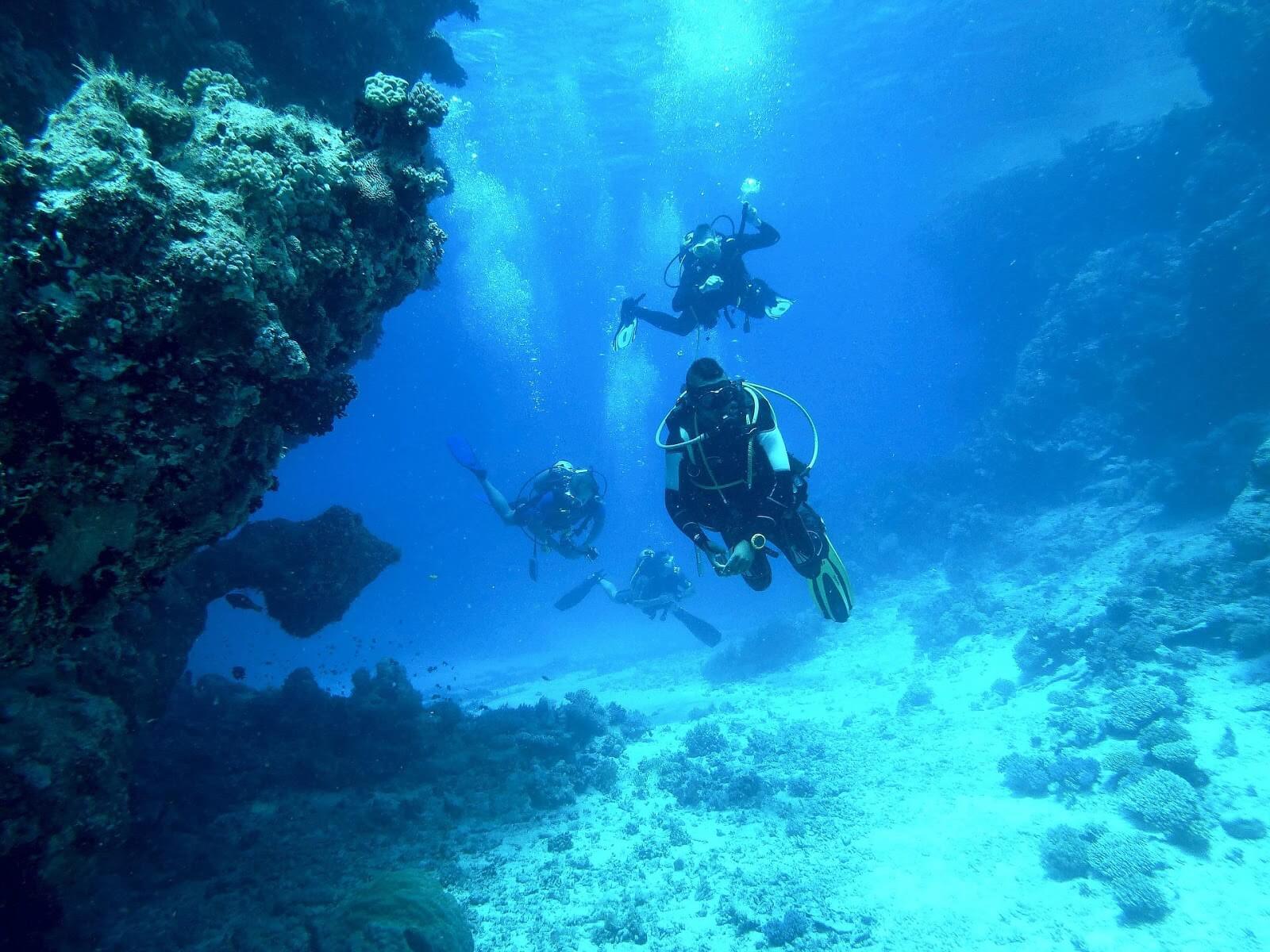 You'll find a lot of centres dedicated to diving across the island. Go to one near our Taurito Princess o Mogán Princess Beach & Club hotels where you can learn how to do it or go out on an organised trip.
Treat yourself to this unmissable activity, and you'll be absolutely amazed by the marine treasures you'll find on the sea bed, rich in variety and colour. One of the most recommended locations for diving is the eastern coast. Its waters are home to a huge variety of marine life. You'll see red mullet, boga, sardines, horse mackerel, cichlid and sea bream – and if you're really lucky you might see incredible seahorses or enormous ray fish.
Paddle surf the beaches
If you're into slightly calmer ways of enjoying the sea, why not try out paddle surfing? This water sport is closely related to surfing. It's become very fashionable in recent years: it's easy to learn and is a winning combination of physical exercise and relaxing in the sea.
The perfect way to spend a tranquil day with your family on one of many stunning Gran Canaria beaches, where the crystal clear waters are perfect for learning and practising this water sport.
Don't wait a moment longer. Make your plans a reality this summer and go on an unforgettable trip and enjoy everything the island's stunning waters have to offer.
Categories: sports, Gran Canaria
« Typical Canary Island food from the eastern islands
The best hotel entertainment in the Canary Islands »