8 Gran Canaria beaches you're going to fall in love with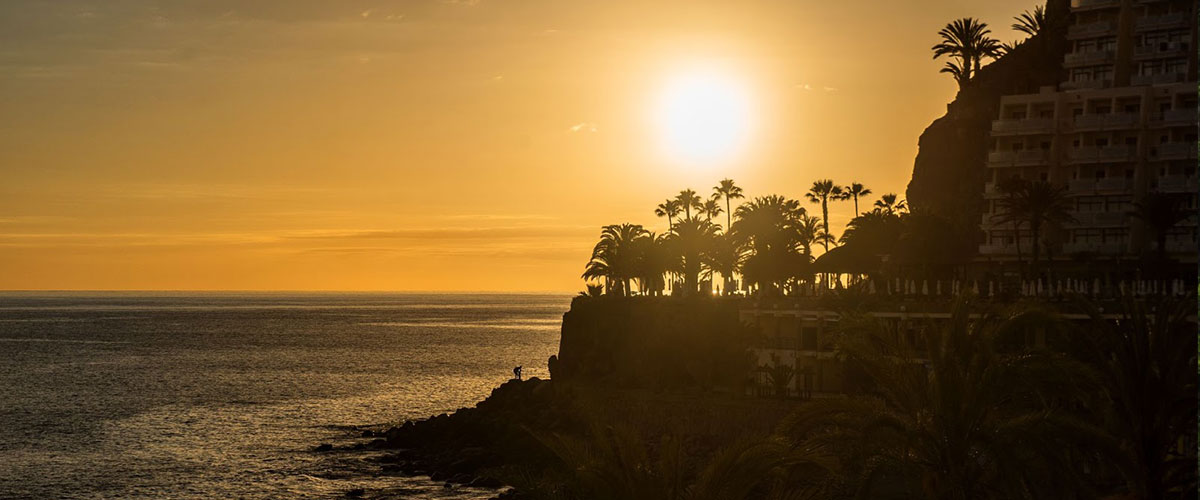 Gran Canaria is an enchanting island, brimming with places to discover. Its beaches will have you hooked, whether you're someone who just loves to lie back on the sand and relax, or prefer a more adventurous holiday with hiking, paddle surfing, canoeing or snorkelling. This is the perfect island destination for dreamy beaches.
Here's our pick of the best Gran Canaria beaches, carefully chosen with your tastes in mind: family-friendly beaches, virgin sand beaches, and sporty beaches. Read on and find out where to go to get the most out of your holiday. Just one warning: you may be left wanting to visit even more of the Canary Islands.
Blue Flag beaches
The beaches of Las Canteras, Maspalomas, Mogán, Melenara, Las Nieves and Sardina are just some of Gran Canaria's Blue Flag beaches. The flag is recognised by millions of beach and marina visitors in almost fifty countries, and is also a global tourism and environmental quality standard.
Beaches in the south of Gran Canaria
Watched over by its ever-present lighthouse and guarded by Maspalomas Dunes, this absolute gem of a beach is a must, and one of the most charming Gran Canaria beaches. Located to the south of the island where the sun always shines, it benefits from stunning views over Maspalomas lagoon. This beach is surrounded by a protected nature reserve. And there's more. From the dunes, you'll get to see one of the Canary Islands' best sunsets, and you can choose from a variety of activities to make your day truly unforgettable.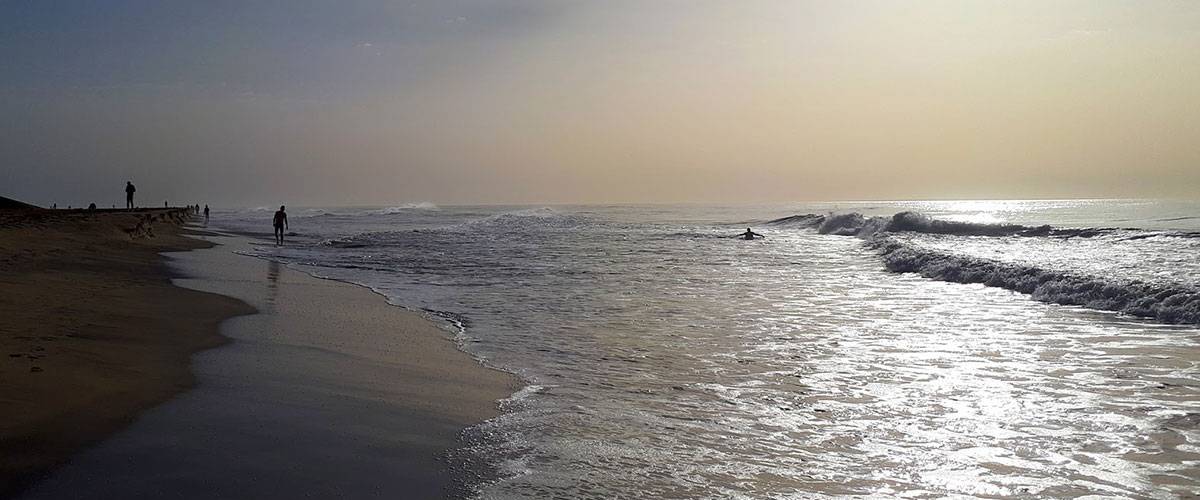 Puerto de Mogán marina is this island's little Venice. The town is dotted with canals brimming with colour, and the golden sand beach is ideal for children with its calm and tranquil waters. This is the perfect place to spend a day with your family discovering its postcard-worthy scenes: the ideal place to take some snapshots with your family to remember your holiday forever – and get some serious social media attention.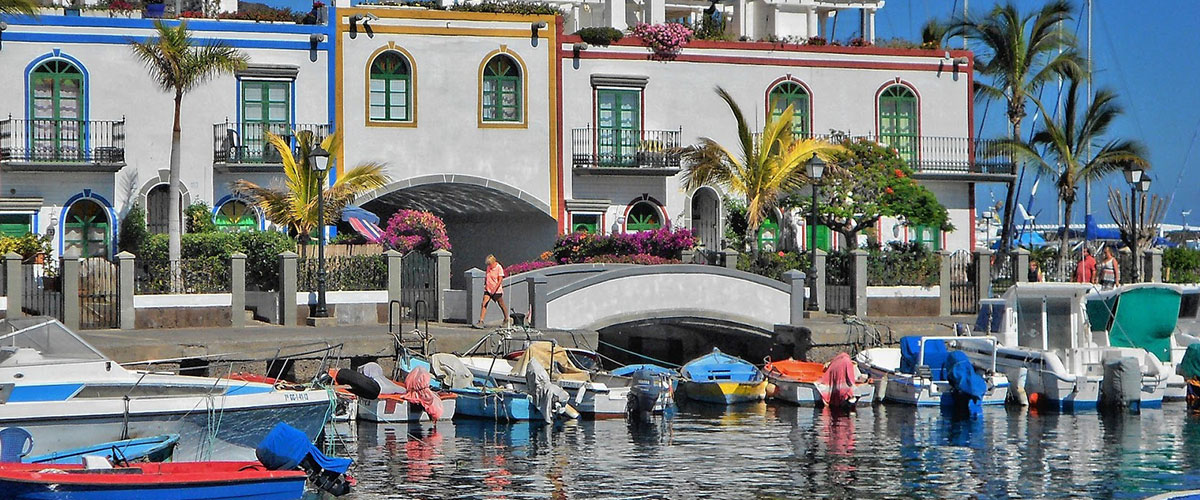 Taurito beach is nestled at the foot of the cliffs – a dark sand beach with a summery, holiday vibe. This Gran Canaria beach is just a few metres from the Taurito Princess and TUI Blue Suite Princess. A little further up, you'll find the Mogan Princess & Beach Club, an all-inclusive hotel where you can enjoy unrivalled sea views, with a free shuttle bus service to take you down to the coast.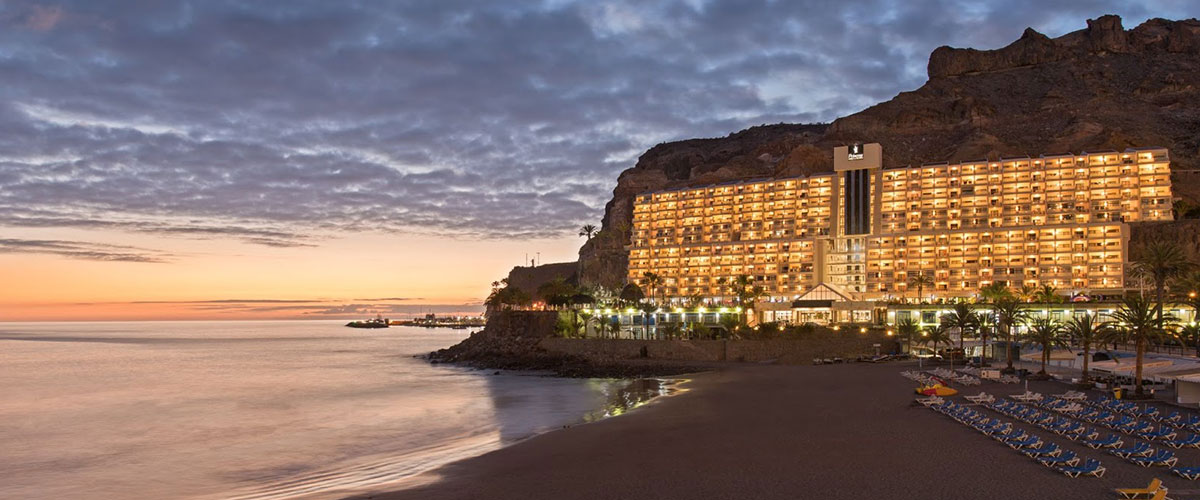 Beaches in the north
Las Canteras is the true backbone of Las Palmas de Gran Canaria, a beach in the capital city with so much to offer – above all fun. When you visit the capital, taking the three-kilometre walk along it is a must. La Cícer, ideal for surfers; and Peña la Vieja or La Puntilla for families. Las Canteras is the perfect example of that iconic image you'll see on postcards of Gran Canaria beaches.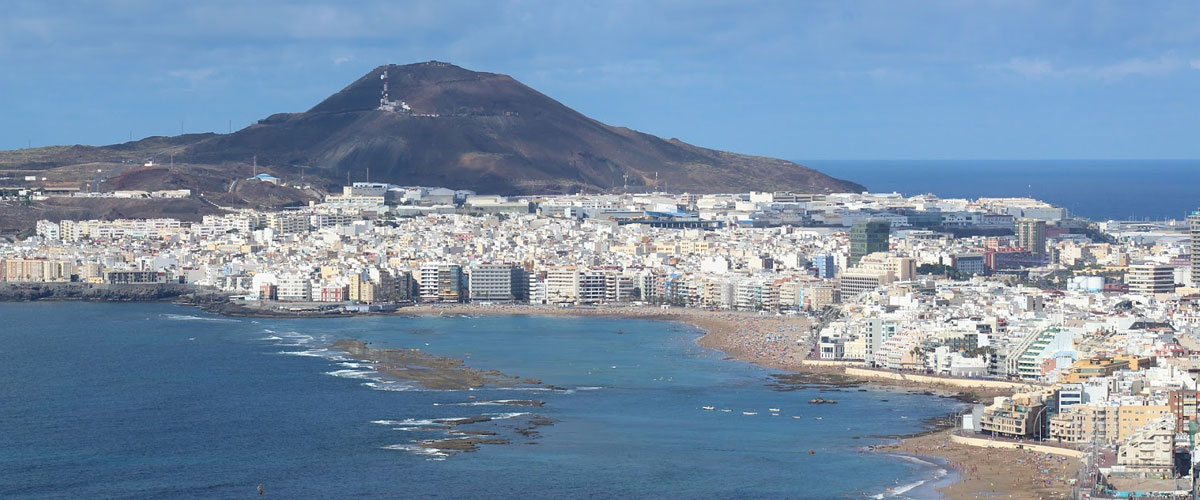 Travelling north, you can bask in the crystal clear waters of Sardina. Its beautiful seabed and incredibly diverse flora and fauna make it one of the best beaches in Gran Canaria for snorkelling. This is the beach where the locals go – it's a bit less manicured, but it's great for getting more of an authentic Canary Island feel.
Las Nieves
You'll be totally taken in by this beach in Agaete, with its fishing village landscape, white houses and fresh fish restaurants. An emblematic beach, former home of the Dedo de Dios sea stack, which is now resting at the bottom of the sea having been toppled over by a storm.
Virgin sand beaches
GüiGüi
This is one of those pristine beaches we all dream of finding – and it's not easy to get to. The perfect fit for hiking fans, it's separated from civilisation by a five-kilometre trail. Or you could even take a boat trip there, and see the stunning view of the coast from the sea. And right next to it, you'll find a Gran Canaria beach that's only accessible when the tide's out.
Guayedra
Black sand, stones and the wild sea. This virgin sand beach is located at the end of the Barranco de Guayedra ravine, and is only accessible on foot. Take the hiking route through the ravine where native king Fernando Guanarteme once hid, which is now a designated Natural Park. This Gran Canaria beach is in Agaete, within the Tamadaba Natural Park, which stands out for its abundant endemic species of flora and fauna.
Categories: Tips, Gran Canaria
« La Palma: the island of sustainable tourism
10 Reasons for travelling with your partner to the Dominican Republic »