Tabaiba Princess: the best Gran Canaria hotel for peace and relaxation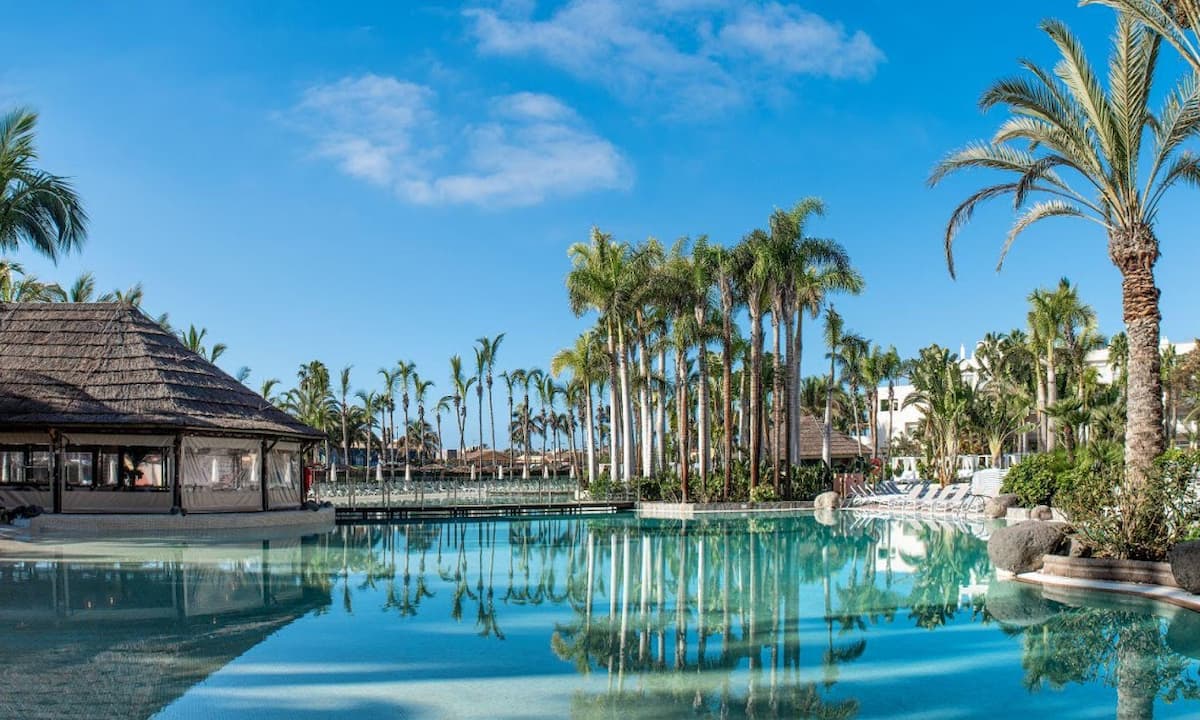 Sand dunes, calm and crystal clear waters, culture. Maspalomas is one of the best places in the Canary Islands for relaxation. This natural desert paradise has been formed by the movement of the wind and waves, opening out into a vast beach. A culture infused with carnival and other traditions from the archipelago. The perfect place to unwind and have fun. Do you really need any more reasons to come and enjoy our Gran Canaria resort?
A Gran Canaria hotel for fun and relaxation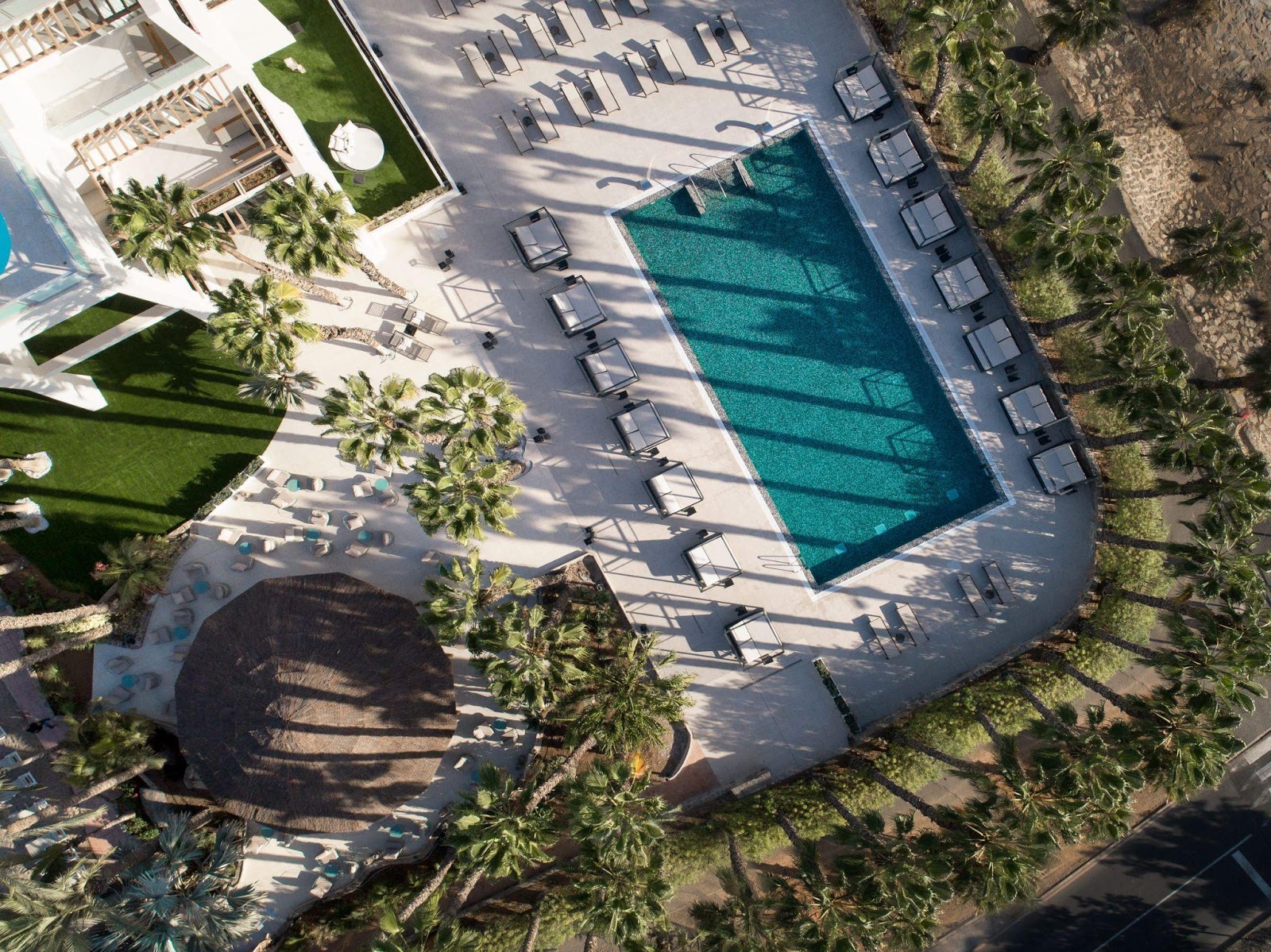 Some of our guests come here for pure fun, others to disconnect from their normal routine. There's space for all at our Tabaiba Princess hotel in Maspalomas. A four-star resort inspired by the tropics and Caribbean islands. An idyllic, privileged location where you can enjoy the fabulous weather, escape the tedium of your daily routine and let your troubles drift away.
In the south of the island, this Gran Canaria hotel has a range of options made for ultimate relaxation. Enjoy the tranquillity of the adults-only zone, with swimming pools, a chill out bar and Bali beds… peace guaranteed.
Our all-inclusive deal takes the stress away and lets you focus on your enjoyment, with a choice of dining options to sample at any time of day. Another reason why this is the perfect resort to escape the daily grind.
Stay in a tropical paradise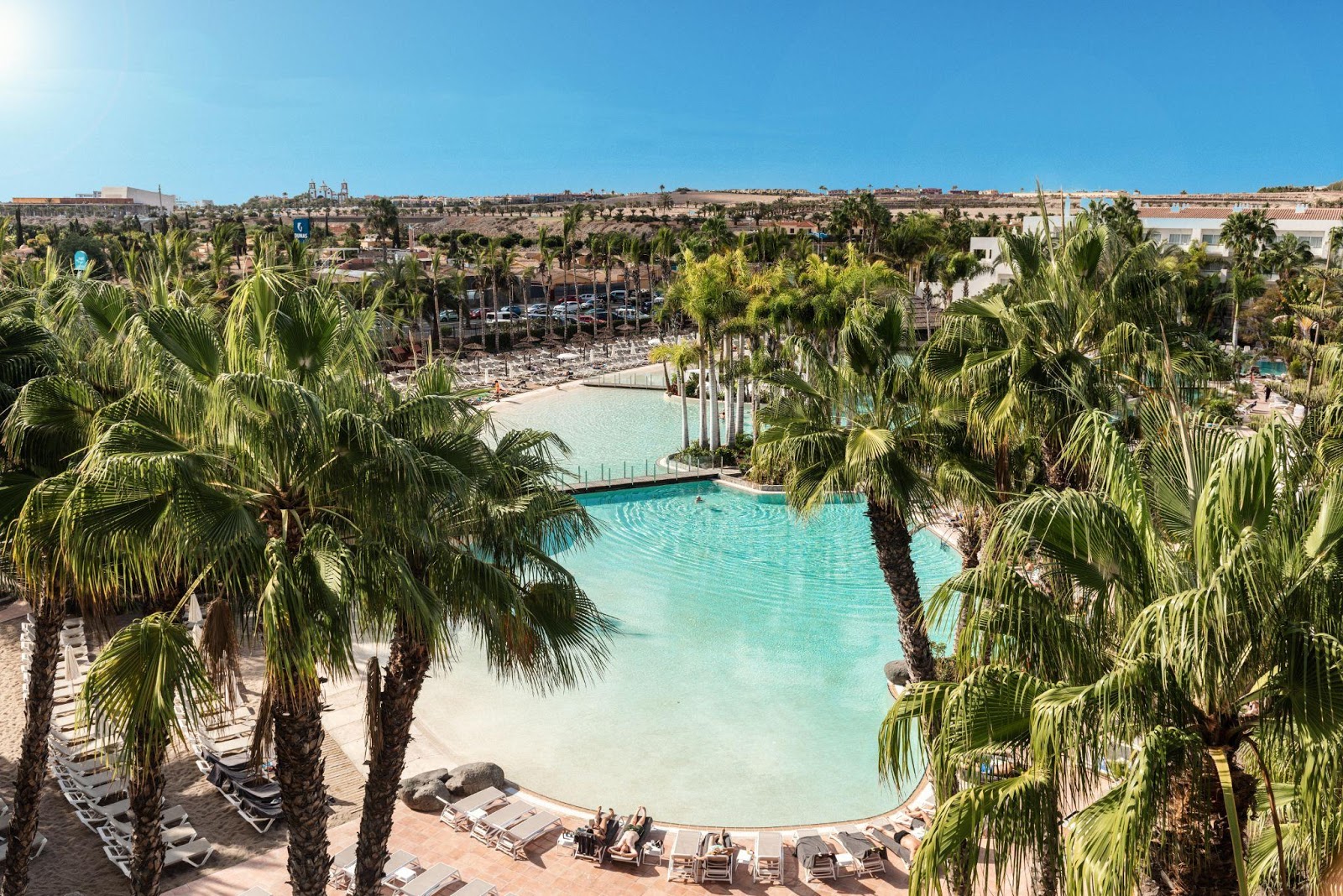 This southern Gran Canaria hotel is located in one of the island's most privileged spots. You'll feel like you've stepped into an oasis when you come from Maspalomas dunes to the tropical gardens at the Tabaiba Princess. Water and lush foliage come together in perfect harmony in the resort's outdoor spaces, shared with the Maspalomas Princess hotel.
The centre of the resort is home to six freshwater swimming pools. One is an adults-only pool, and two are for children, where you'll also find a mini water park. Some of the swimming pools are heated so you can swim over winter, and hammocks and Bali beds are dotted around the terrace.
And if you fancy a day on the beach, you don't even have to leave the hotel. A huge sandy area peppered with plants and palm trees leads to an artificial beach within the complex. The tropical garden is the star of the hotel's outdoor spaces – ultimate tranquillity.
Cuisines for all tastes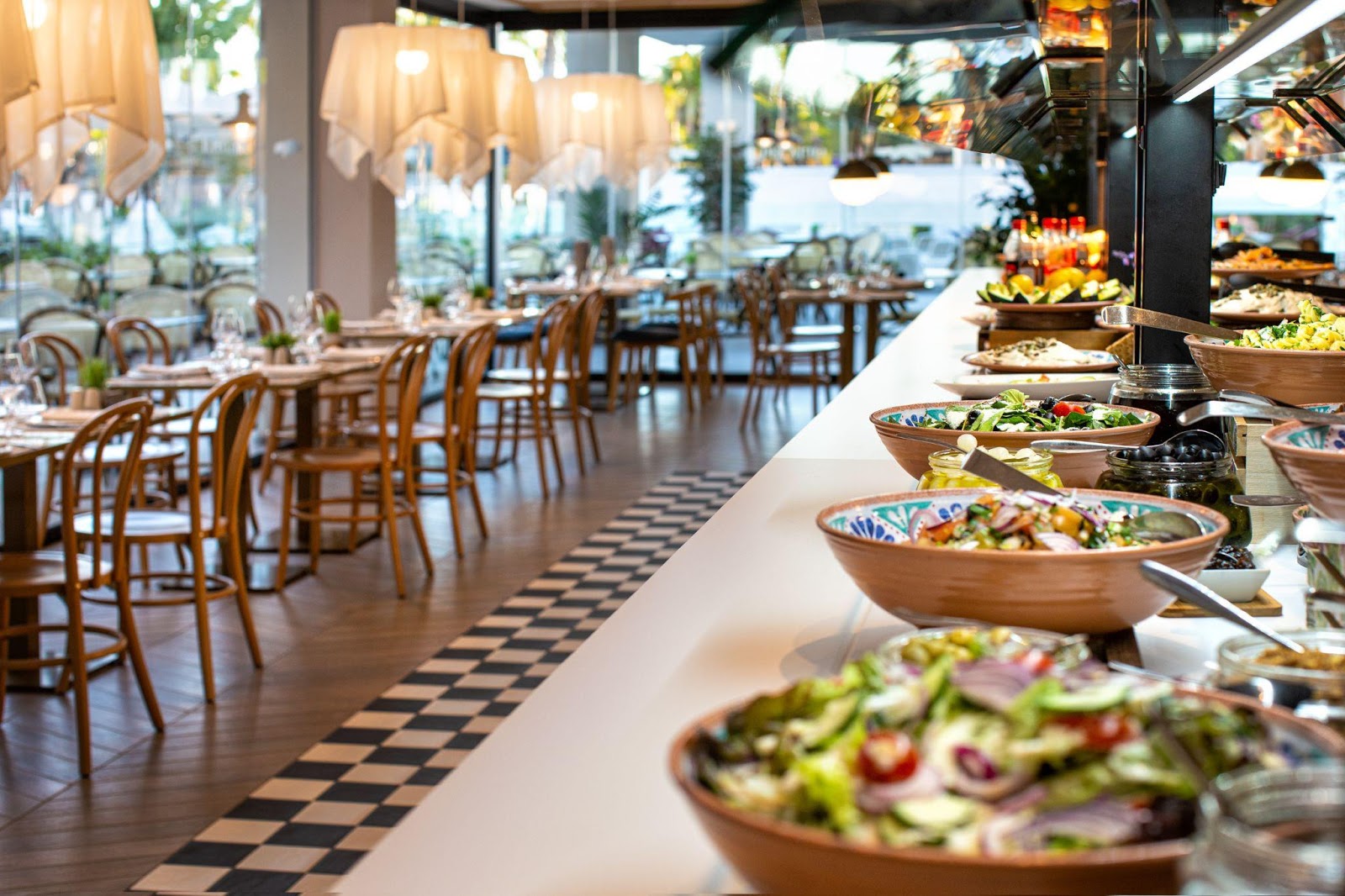 From snacks by the pool to international experiences in the hotel's themed restaurants, our all-inclusive deal has something for everyone. The Tabaiba Princess has five restaurants and five bars so you can while away your time without worrying about opening hours.
Some top choices for foodies include the Food Market, Il Pecatto and Kokoro restaurants. They all have a buffet service and live cooking stations in common, but you'll find a wealth of options to choose from. Food Market is the main restaurant – an extensive space with indoor and outdoor terraces where you can enjoy lively themed dinners in the evening. You'll never get bored.
Il Pecatto and Kokoro bring the best of the world's gastronomy to this Gran Canaria hotel. At the former you can sample pasta, pizza and other delights from Italy. The latter, meanwhile, serves up dishes for fans of East Asian cuisine. This Japanese concept restaurant serves dishes prepared on the spot, and sushi – of course – reigns supreme.
But that's not all. When you're swimming and enjoying the sun all day, hunger is sure to strike. We've got it covered. You'll find Mordisco Family Snack and La Choza next to the resort's main swimming pool. The latter has a number of healthy options if that's your thing.
A little bit of sport… and rest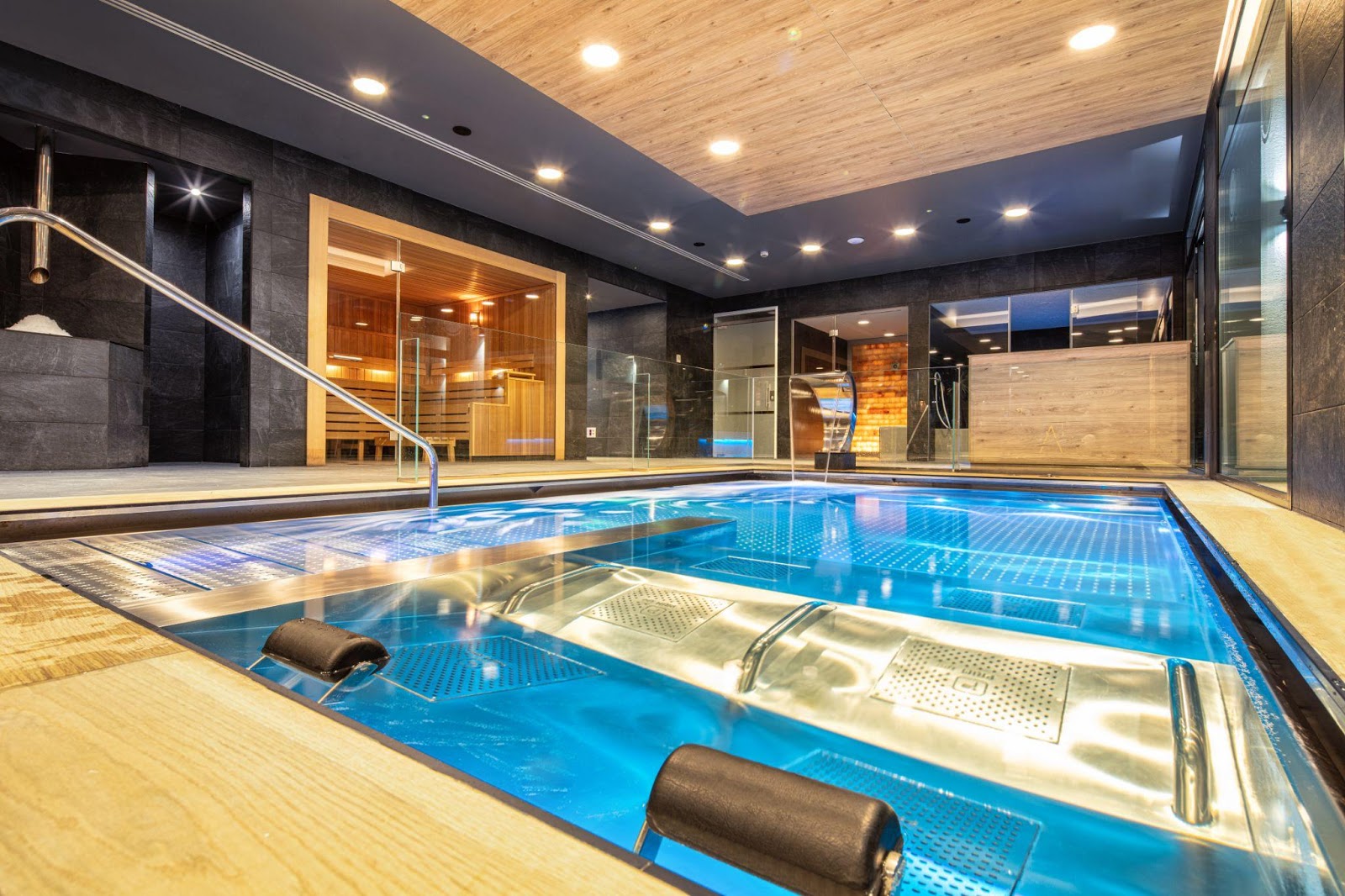 We take wellbeing seriously, and we want you to feel fabulous on holiday. So at this Gran Canaria hotel you'll find a whole area dedicated to sports and physical activity. From yoga and pilates, to cardio and spinning. The hotel gym has a range of options to give you your fitness fix. And the sandy beach is just perfect for a spot of beach volleyball.
After you've got your heart racing, what better idea than a trip to the spa? The Tabaiba Princess wellness zone has everything you need to unwind after your intense fitness session. The saunas, steam baths and hydromassage pool will help you reach that Zen state you've been waiting for on your holiday. You could even treat yourself to a massage or other personal services such as beauty treatments and hairdressing, all available by appointment.
Categories: Gran Canaria, relax
Comments
« The top spots for stargazing in the Teide National Park
Discover the fascinating world of Whales in the Dominican Republic »