Interview with Isaura Flores, Hygiene Coordinator of the Quality Department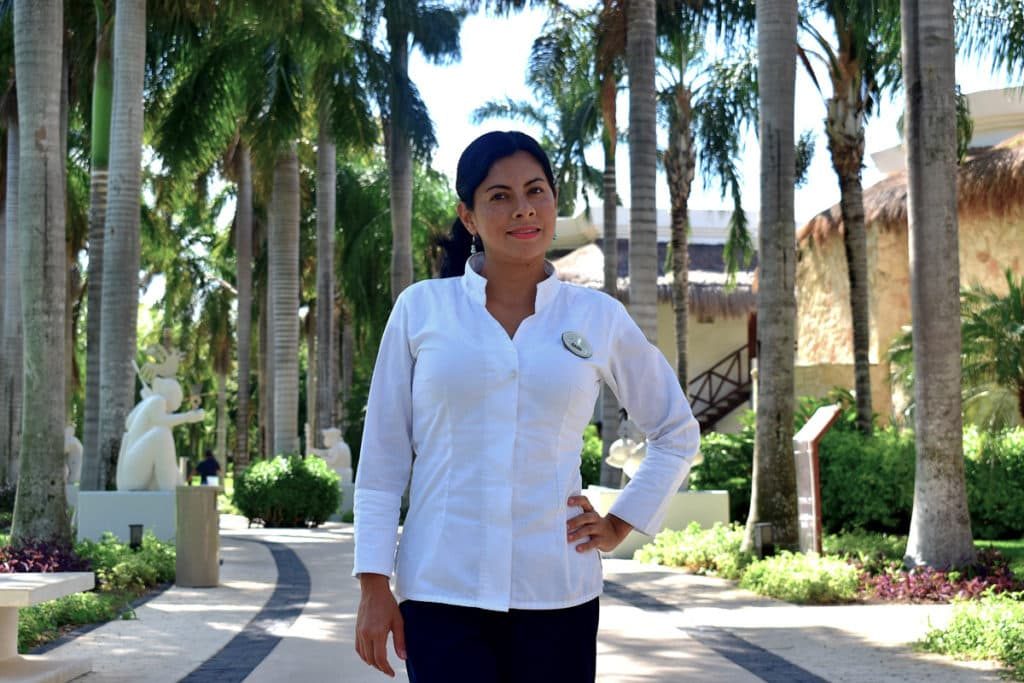 Coming from the capital of Mexico, Isaura Flores is the Hygiene Coordinator of the Quality Department at Grand Riviera Princess Hotel. Eternally in love with the nature of the region, we introduce you to one of the most infectious smiles of Princess Hotels Mexico.
Can you make a short description of yourself?
I am a very cheerful person and I really like to always see the positive and fun side of things.
Can you explain where you are from and how did you get to Princess?
I'm from DF, now CDMX.
He came to Princess in search of better job opportunities.
What is your job at the Grand Riviera Princess Hotel?
I am a Hygiene Coordinator, all my work revolves around food and drinks.
What do you value most about your work?
Working here is really incredible, Princess makes life very easy, the work environment is unique and we are also in touch with nature. You walk through the Hotel and you find everything, deer, monkeys, coatis, iguanas …
From your day to day, how do you practice or contribute to the hotels social and environmental responsibility plan?
Living with local people in me day by day, promoting and participating in the preservation of their language, culture and traditions such as the Sacred Mayan Journey.
Regarding the environment, I try to contribute to the fact of not wasting water, saving light and not damaging the flora and fauna.
What is your favourite place in Riviera Maya? And in the hotel?
My favourite place is Xcacel-Xcacelito, the place closest to paradise. It has a virgin and crystalline beach, fine white sands and the best, you walk a little and it has an open cenote.
In the Hotel, my favourite place is The Walk of the Gods, it is a magical place, with a lot of mysticism.
What would be your recommendation for someone to visit us? That which cannot be lost!
Chill Out, as it has everything, rich menu, a very quiet and pleasant place, a spectacular view of the sea and an entrance bridge where mangroves, crocodiles and turtles welcome you.
Would you like to add something else?
I ask all guests to enjoy, value, respect and care for our nature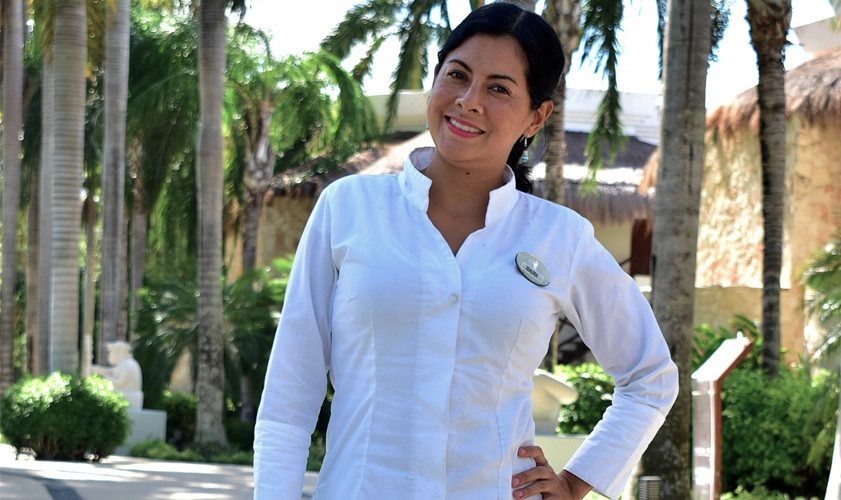 Categories: Caribbean, Be inspired, Mexico
« Dominican Independence Day by Princess Hotels
La mejor experiencia de Aromaterapia en Punta Cana »