Celebrate a unique New Year in the Caribbean with Princess Hotels
Can you think of a better way to end 2020 than celebrating New Year's Eve in the Caribbean? Enjoy a warm weather and an excellent service while you spend your days sipping Margaritas and working on your beautiful tan lines.
You will have the opportunity to enjoy a summer climate in the winter. Swimsuits and fresh dresses will be your companions while you rejoice with a different experience. You will celebrate the New Year in a unique way.
In this post we give you our suggestions on how you can celebrate the New Year in the Caribbean and create unforgettable memories of your vacation at Princess Hotels! Say goodbye to the old year and welcome the new at the sunny and warm coasts of the Caribbean! With this you will make 2 of your (possible) wishes from your to-do list:
Travel to paradisiacal beaches.
Live a dream vacation.
Enjoy New Year's Eve in Riviera Maya
The Riviera Maya is one of the most iconic and unforgettable destinations in the Caribbean and offers you several options to make this New Year's Eve the most memorable of all. From the cenotes, which are the joy of tourists seeking for adventures, to the emblematic beaches of turquoise blue waters. In Riviera Maya you will find fun and joy catered to all kinds of preferences!
What to do New Year's Eve in Riviera Maya?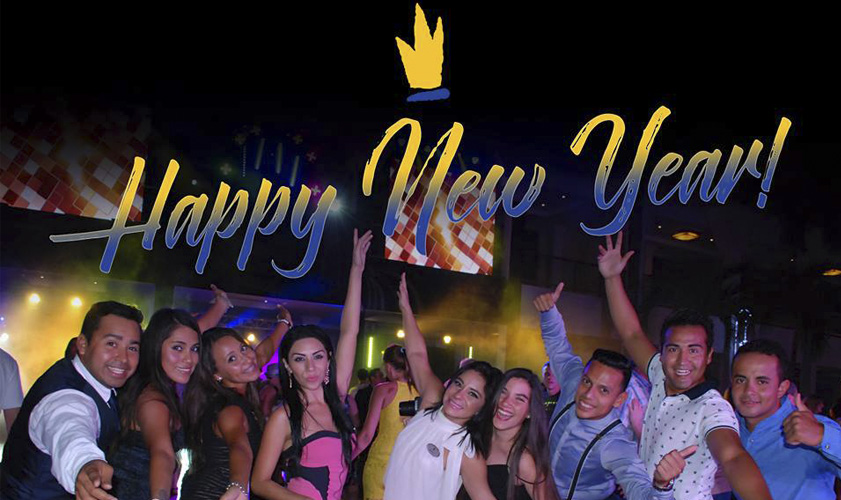 At Princess Hotels we offer you a New Year's Eve in the Caribbean filled with comfort, unbeatable service and a gastronomic and entertainment offer that will make your vacation an unforgettable experience.
In your holidays you will be able to enjoy:
– A varied and delicious gastronomic offer: In the buffet you will discover an immense variety of typical Christmas dishes as well as many other eye-catching displays of mouthwatering dishes and pastries. In our a la carte restaurants you can choose between the best that international cuisine has to offer. From delicious steaks to the exoticism of Asian cuisine, among other options such as the elegant French cuisine or traditional Mexican cuisine.
– Special New Year's Eve 2020 Program: If you are looking for a New Year's program where you don't have to leave the hotel, then you will be happy at Princess Hotels Riviera Maya. Our New Year's program includes live performances by acrobats, an exciting fire show and you will start 2021 dancing to the rhythm of our guest DJ.
– Fiesta on Fifth Avenue: Right in the heart of Playa del Carmen you will find the most famous avenue in the Caribbean, the Quinta! Here you will find a wide range of bars and clubs. You will enjoy an amazing night together with travelers from around the World to welcome 2021.
– Enjoy the Coco Bongo experience: One of the most iconic places in the Riviera Maya, Coco Bongo. This nightclub, merged with a show room, invites all its visitors to enjoy an unparalleled presence of several illustrious guests such as Freddy Mercury, Prince, Elvis, among many others. The New Year's party at Coco Bongo is even more special and reserves exclusive surprises for all its visitors. Tickets for Coco Bongo can be purchased at our hotel.
– New Year in Isla Mujeres: For all travelers who want to be the first to start 2021, this small island very close to Playa del Carmen is the ideal place. Due to its geographical location, at dawn, the sun's rays touch first, making Punta Sur on Isla Mujeres the first place in Mexico to enter in 2021.
Fuel yourself with the mystical energy of the Mayans and celebrate the New Year in the Caribbean. A unique and unforgettable vacation awaits you at Princess Hotels Riviera Maya.
Come and celebrate the New Year in Punta Cana
Each year more and more tourists are betting on Caribbean destinations, such as the world famous Punta Cana, to spend the most fun time of the year. It helps a lot the wonderful climate that we have, even in winter, a wonderful sun, a beach recognized worldwide and a very complete All Inclusive programs designed for everyone.
How to spend New Year's Eve in Punta Cana?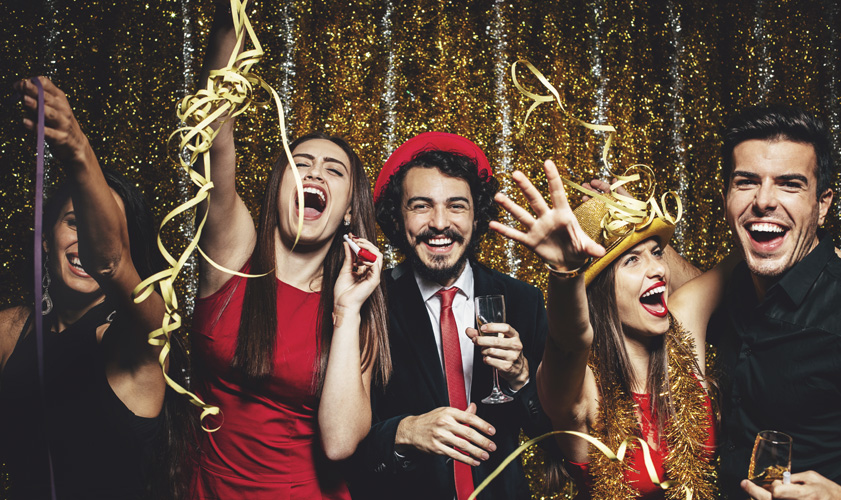 In Princess Hotels Dominican Republic we are waiting for you with many fun activities specially designed to entertain you on these dates:
– A wonderful gala dinner for the night of the 31st: divided into two different styles to please all our customers. For the most exquisite a gourmet dinner delicately plated and beautifully served in our a la carte restaurants. For those who want to be surprised by all the senses, a majestic buffet decorated for the occasion with a diversity of national and international dishes.
– Fun, unique, distinctive and original New Year's Eve party in the Caribbean: Enlivened by the best hosts you can imagine. Our entertainment team
– Join us and you can celebrate the change of year 2 times: Firstly we like to celebrate the arrival of the new year with our Spanish brothers. At midnight (Spanish time) we will take the 12 grapes together. Don't know this tradition? No problem! We will explain it to you later, so that you can enjoy it to the fullest. And then, of course, we'll have our Midnight party, Dominican time!
– A wonderful tropical beach full of coconut trees and magic: Yes, you read it correctly…magic! Dominican tradition says that the morning of January 1 you have to get in the sea on your back to leave behind everything bad and attract all the good … it is worth coming to see and find out if this is the secret of the eternal Dominican smile !
– An ideal temperature: Which will please water sports and golf enthusiasts, among others. They can practice their favorite sports without fear of frost, cold or snow.
– Have you thought about all the activities you can do in Punta Cana? They will make your new year a unique moment! You can fill yourself with mud on a quad, fly like birds in a helicopter, organize a romantic evening on the beach while you dine with your feet in the sand, meet new and different beaches, ride a horse or kayak among many other options…
– A schedule of non-stop daytime and evening entertainment: Designed in a very special way for these holidays, full of games, night shows, music, light and color.
Discover Christmas in the Caribbean with Princess Hotels
Princess Hotels is waiting for you in your Caribbean vacation. Our resorts have a perfect location on the beachfront that you won't forget. The best place to enjoy idyllic beaches, delicious cocktails and a wide program of activities. We have everything you need to enjoy a Christmas and New Year in the Caribbean. Click here to learn more about Christmas in the Caribbean.
From a wide gastronomic offer to an attentive and warm service so that everything is perfect during your Christmas and New Year in the Caribbean. Our staff will be waiting for you with your best smile and attention for an unforgettable vacation. Here we present our Special Christmas and New Year Offer in the Caribbean with Princess Hotels. Discounts up to 60%!
Exclusive advantages for booking with Princess Hotels
Welcome cocktail
Fruit plate in the room or complimentary snacks
Many more services according to destination
Book until January 5 and enter the promotional code to enjoy up to 60% discount:
Promotional code: NAVPRINCESS20
At Princess Hotels & Resorts our main objective is the safety, health and wellbeing of our guests and employees, which is why we are rigorously complying with all the relevant protection measures in our different destinations to guarantee a holiday with total peace of mind and comfort.
As you can see, there are many reasons for you to join us for the New Year in the Caribbean! Can you think of anymore? Do you want to share your experience with us? Write us!
Categories: Caribbean, Tips, Be inspired, Punta Cana, Riviera Maya
« 5 Water Sports Activities You Need to Try in the Beaches in Riviera Maya
Discover our hotel in Mogán for your next holiday »