5 Water Sports Activities You Need to Try in the Beaches in Riviera Maya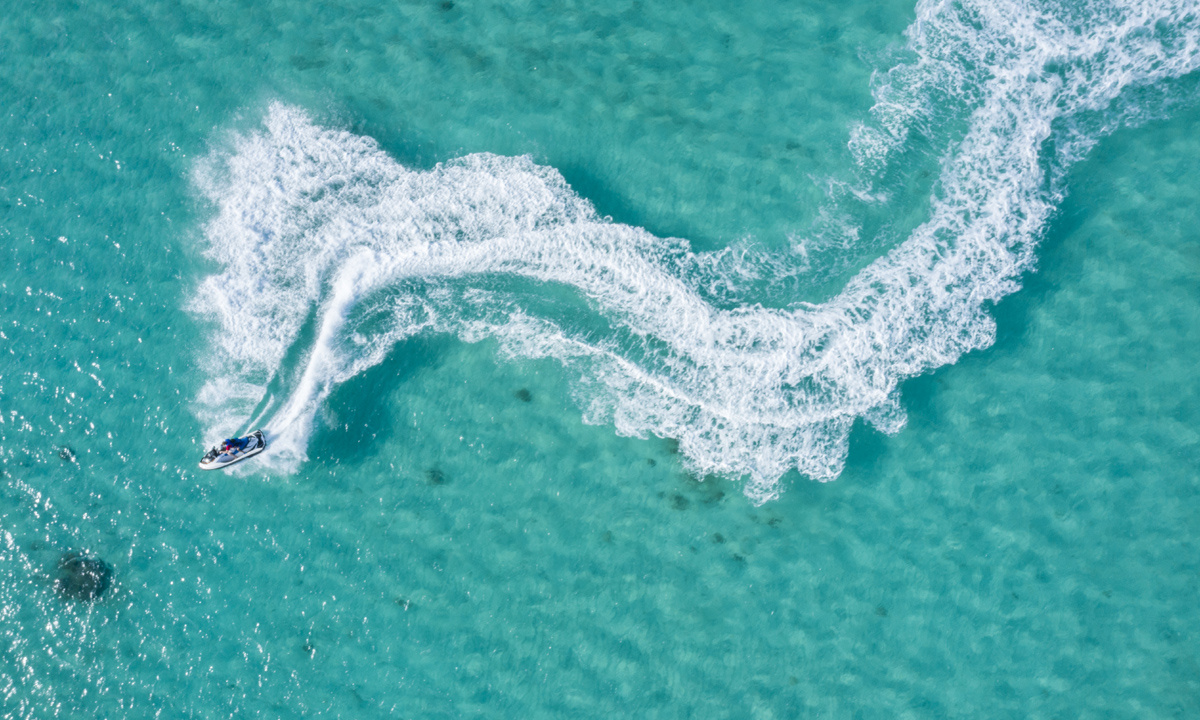 So you've been thinking about spending a weekend at the many beaches of Riviera Maya. You've been dreaming about it the entire week and can't wait to pack your bags and head to the airport. But beach bumming is starting to go stale and you are looking for ways to up the experience. But what exactly can you do? In this article, we list down 5 water sport activities to level up your Riviera Maya weekend.
1. Swimming in Riviera Maya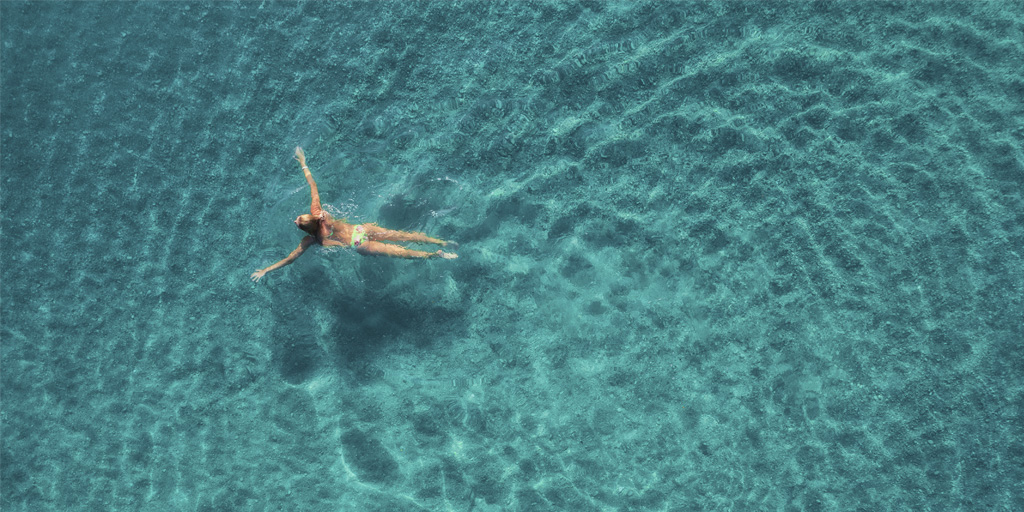 First on our list is the oldest water sport known to man: Swimming. Nothing beats enjoying the crystal clear waters and the hot summer sun than taking a swim. And, in Riviera Maya, you've got plenty of great beaches to choose from. Here are some of the best beaches to swim in.
Playa Akumal: is arguably one of the top destinations in the Mexican Carribean area. Despite being small in size, this resort town is quite popular among tourists. The white sandy beach and crystal clear waters are the charms of this former fishing village. Enough to make tourists and locals alike keep coming back year after year. The beach is also near Cancun International Airport making this top on the list of most tourists.
Puerto Morelos: is another popular beach destination in the Mexican Caribbean region. Although it also draws a lot of crowds like Puerto Morelos, the atmosphere is more high end. Tourists and locals flock to the beautiful lagoon and swim with the turtles.
If you want a more private experience then look no further than Xcacel Beach. Unlike the two mentioned above, this is a protected nature reserve. The beach itself is a known nesting ground for sea turtles. There are no nearby shops and establishments but you get pure unadulterated nature.

2. Snorkeling and Scuba diving in Riviera Maya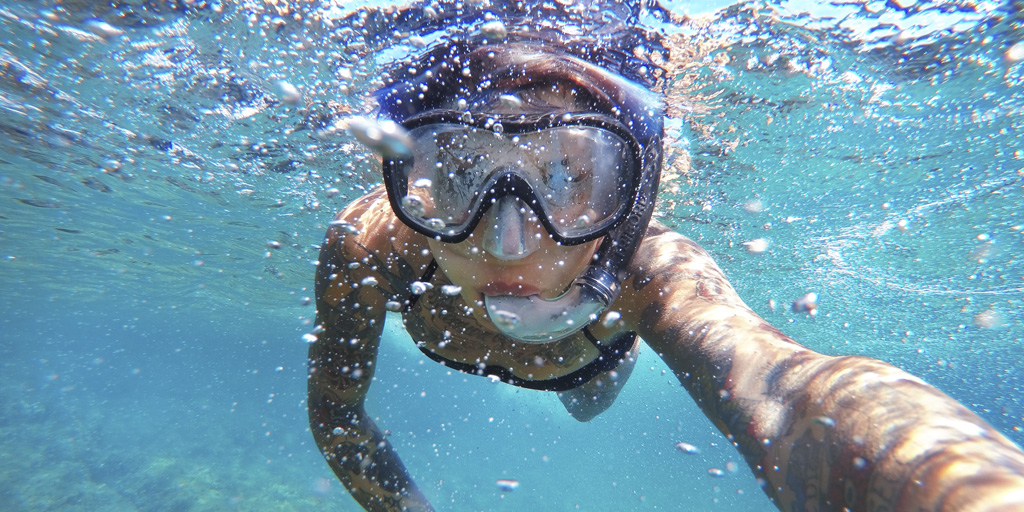 Swimming is all well and good but, sometimes, to fully appreciate the bountiful waters, you have to get a closer look. Snorkeling and Scuba Diving are great ways to explore the beauty of life under the sea. Whether you are a beginner or a seasoned veteran, Riviera Maya has got you covered.
Cozumel is one of the first places that comes to mind. Aside from its chill island vibes, Cozumel island is also home to a few awesome diving spots. Here, you get to see the Mesoamerican Barrier Reef. This reef system is filled with colorful corals and fish. This makes it one of the most biodiverse places in the region.
El Xel-Há Park is another prime destination for underwater exploration. Because of its quirky geography, the inlet has become a focal point for aquatic life. No wonder the locals call this the world's largest natural aquarium. Parrotfish and damselfish are common sights in the area with most of them hanging out near the rocks.
For a unique underwater experience, head over to Cancun-Isla Mujeres National Marine Park. Get to see several underwater sculptures made by artists like Jason deCaires-Taylor. The sculptures act as artificial coral reefs where many marine animals take shelter. Barnacles, a few species of fish and even lobsters have come to call these statues, home.
3. Paddleboarding in Riviera Maya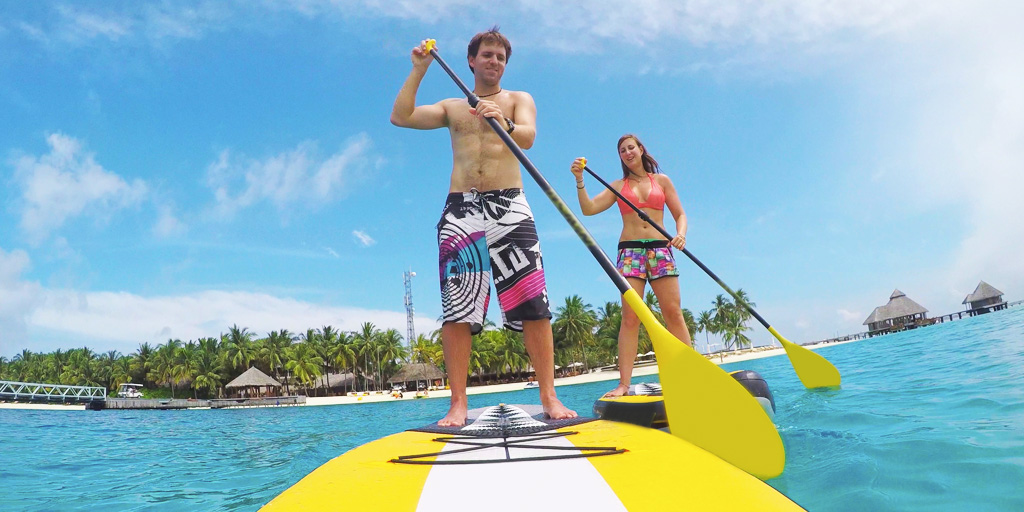 The calm waters of the Mexican Caribbean are perfect for standup paddleboarding. This laid back board sport is one of the fastest-growing board sports in the world. Its popularity has even reached the shores of Riviera Maya with many rental shops popping up. Paddleboarding, in a nutshell, is like kayaking but on a surfboard. Riders get to easily navigate across the water without the constraint of sitting down the whole time. Plus, if you want to take the fun of paddleboarding wherever you go, inflatable paddleboards are the way to go. If you have a dog, they love paddleboarding too!

4. Kiteboarding and Parasailing in Riviera Maya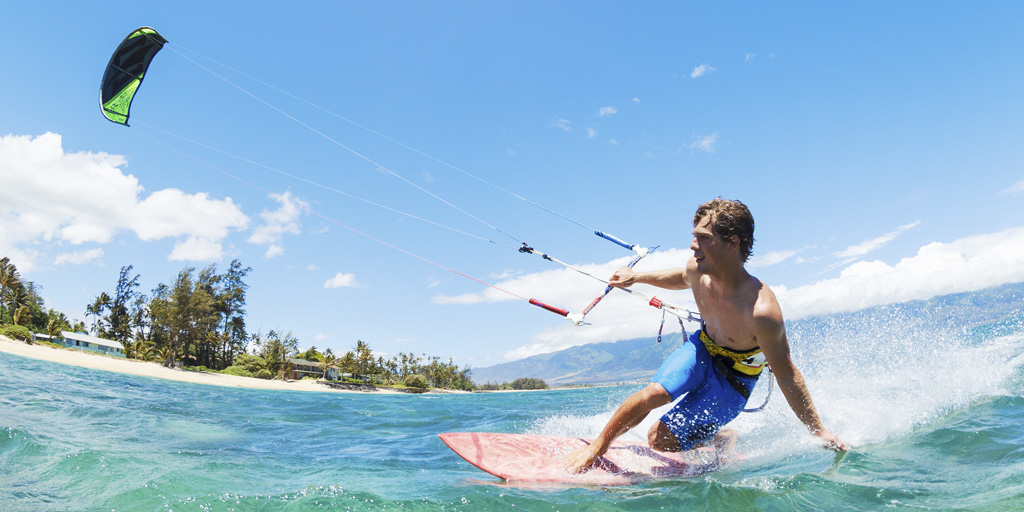 For adventure junkies out there who want a more action-packed adrenaline-pumping sport, Riviera Maya has tons to offer. Kiteboarding is one such sport that will really push you to the extremes. The Riviera and Playa del Carmen are great for beginners as well as seasoned riders. The waters are relatively flat and shallow yet the winds are consistent perfect for hours of fun. If you have your own gear then you can kitesurf all you want for no charge at all. But for beginners who want to learn there are rental places that also teach the basics. They offer rental packages inclusive of lessons.

Want the adrenaline fix but got no time to learn a new skill? No problem! You can try your hands on Parasailing. The name comes from Parachute and Sailing and as the name implies, is a mix between the two. Riders get strapped to a special parachute that's attached to a boat. The boat then speeds making the parachute catch wind and go up through the air. There you get to see a great bird's eye view of the turquoise waters and the beach below. Fair warning: the parachute can get pretty high up so make sure that you are perfectly okay with this.
5. Jetskiing and Jetpacking in Riviera Maya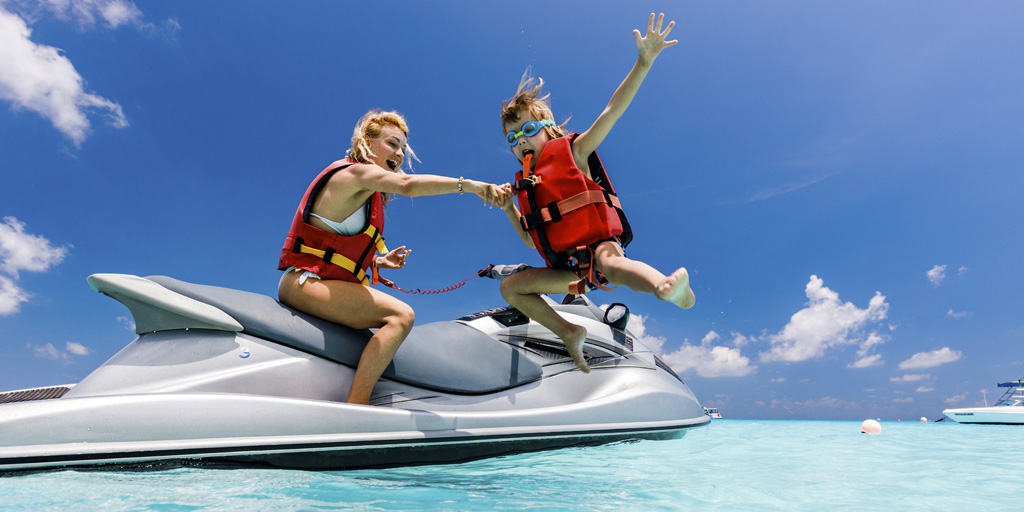 If speed is more up your alley then why not give jetskiing a try? Hop on a jet ski and zoom about the turquoise waters and feel the cool wind on your face. In Playa del Carmen, there are several rental places to choose from. Jet skis are rented out to individuals on a per-30-minute scheme. Some tour companies even offer a combined jetski and snorkeling tour for clients. Combined tours are a great way to get most out of your money and time while in Riviera Maya.

Ever fancied zooming through the air on a futuristic jetpack ala Iron Man? In Playa del Carmen, you can! Riders strap on a water jetpack that's attached to a jet ski via a large umbilical cord. Then after a quick orientation, you get to zoom above the water and do exciting aerial maneuvers. The craft is controlled via remote control by the instructor. The instructor also gives real-time instructions through a wireless headset inside the helmet. The ride lasts 10 minutes at a time per person. A unique experience you should never miss!
Categories: Caribbean, Be inspired, Riviera Maya
« 5 Princess Hotels Caribbean resorts have been awarded Travellers Choice 2020 Best of the Best
Celebrate a unique New Year in the Caribbean with Princess Hotels »