Looking for an adults-only hotel in the Canary Islands?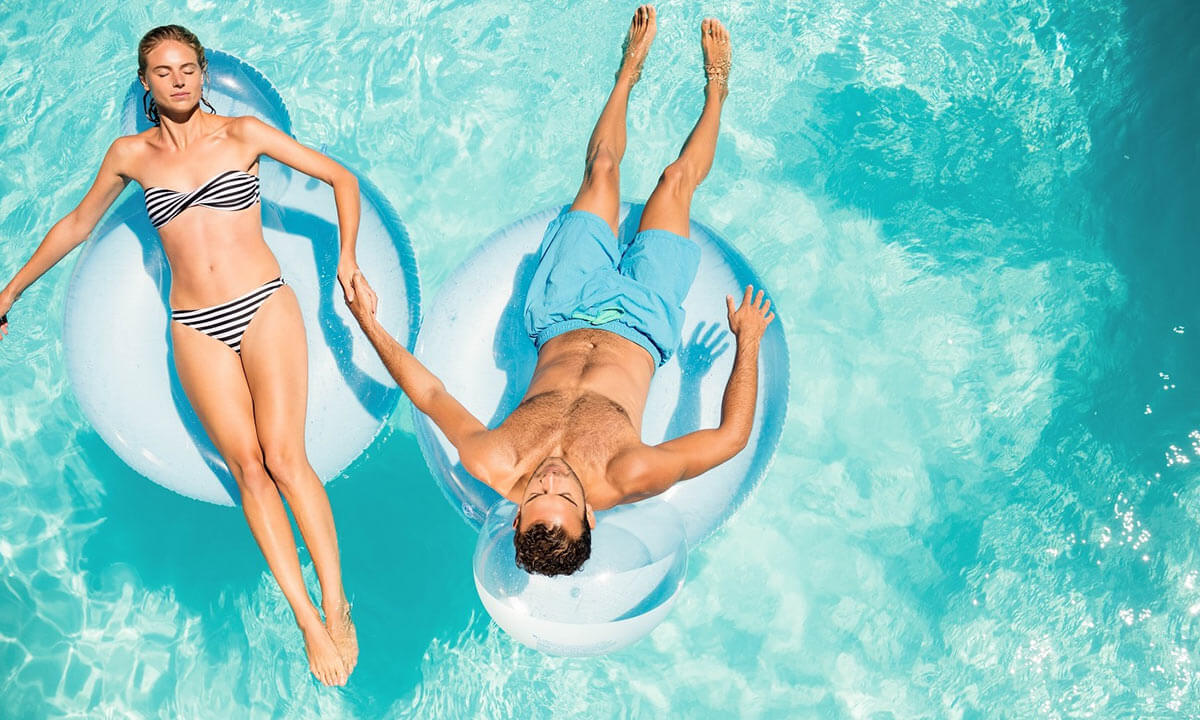 If you're looking for a few days of peace and relaxation in the sun, sipping a cocktail by the pool, here's a peek at what's waiting for you at our Princess adults-only hotel in the Canary Islands. Tranquillity, your pick of activities, and the freedom to do what you want, when you want, are just some of the advantages of going on an adults-only holiday to the Canary Islands with your friends or partner.
The key difference here is that at adults-only hotels, all the guests are over 16 years old. A trip without the children takes relaxation to the next level.
Adults-only hotels designed for comfort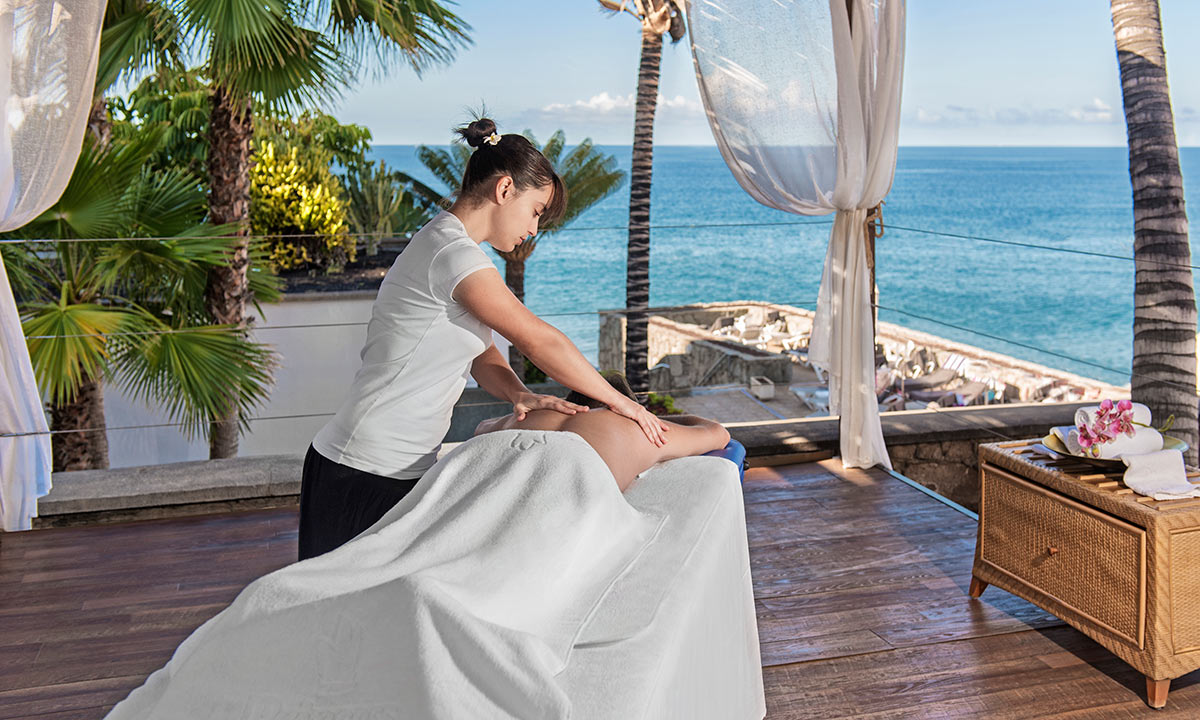 Staying at an adults-only hotel is the perfect way to disconnect, forget all about your stressful routine for a few days, and spend some time on your body and soul. A variety of sports, leisure, cultural and gastronomic activities are on offer at all our Princess hotels, so not one minute will be wasted – just have fun with your partner or group of friends.
The exclusive feel of our adults-only hotels will make your stay unique from start to finish. All our services have been designed with your comfort in mind. From comfortable rooms with king-size beds, stylish sofas and chairs looking out on the sea views, to our stunning designer bathrooms where you can enjoy a relaxing shower. Sensational swimming pools in a unique setting, surrounded by palm trees and tropical gardens. Our welcoming restaurants serve the finest cuisine, and our themed restaurants – dressed for the occasion – will take you on a journey around the world through flavours. Sushi from Japan, Italian pasta or steak from the grill for pure American style.
The Canary Islands are waiting for you and your partner or friends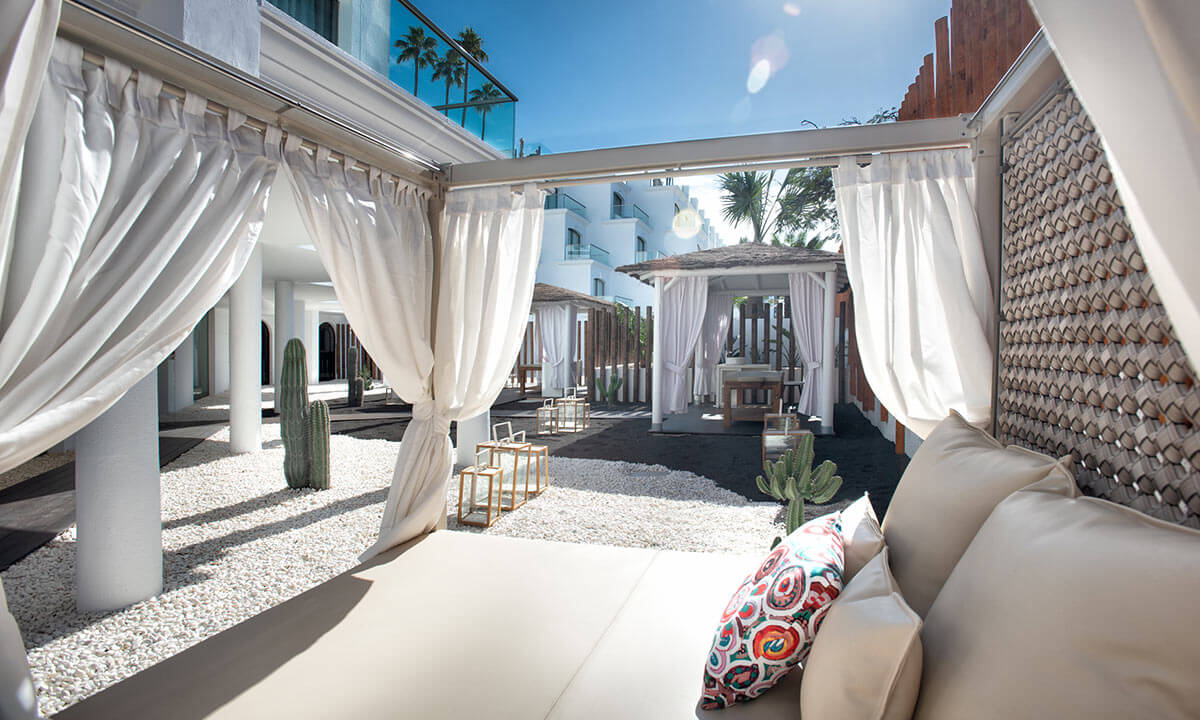 Tucked away on the island of Tenerife is one of the most spectacular Princess hotels: Guayarmina Princess adults-only hotel (+16). One of this hotel's major pulls is its infinite swimming pool area. Three impressive outdoor swimming pools at different levels where you can enjoy a refreshing dip and sunbathe in one of the best climates in the world. And if you want to take relaxation and exclusivity to the next level, our Platinum service will give you access to private areas of the resort if you're looking for more privacy. The Spa, Bali beds, infinity pool and endless other advantages will make you feel every inch the VIP customer.
Our Club Jandía Princess hotel on the endless island of Fuerteventura has a unique area exclusively for adults. You can enjoy a heated chill-out swimming pool in winter with a snack bar, relaxation pool, nudist swimming pool, jacuzzi, wellness zone and gym, as well as tennis and paddle tennis courts nearby (additional charge applies).
Gran Canaria: sun and fun
Our Gran Canaria Princess adults-only hotel is in the south of Gran Canaria, right in the heart of Playa del Inglés, and is the perfect place for a fun holiday as a couple or with friends. You'll love the hotel's incredible facilities – designed with comfort and relaxation in mind – as well as the hustle and bustle of the shopping area and lively nightlife. Bars, nightclubs and a never-ending choice of nightlife to give you maximum fun on your holiday.
If you're looking for a quieter destination, you'll find the perfect fit at our TUI Blue Suite Princess hotel on Playa Taurito in the Gran Canarian town of Mogán. If you like the beach and watersports, this is the place for you. The hotel has direct access to the beach so you can enjoy days of sun, sea and sand, or go scuba diving and discover the island's rich marine fauna.
Another option this magnificent island has to offer is the Mogán Princess, a hotel we also recommend for our adult guests, with a swimming pool for over-18s only with the best views of the Atlantic Ocean. And our Tabaiba Princess hotel also has an adults-only zone, with a pool and chill-out bar where you can enjoy a relaxing swim and extensive drinks menu.
La Palma: nourish your body and mind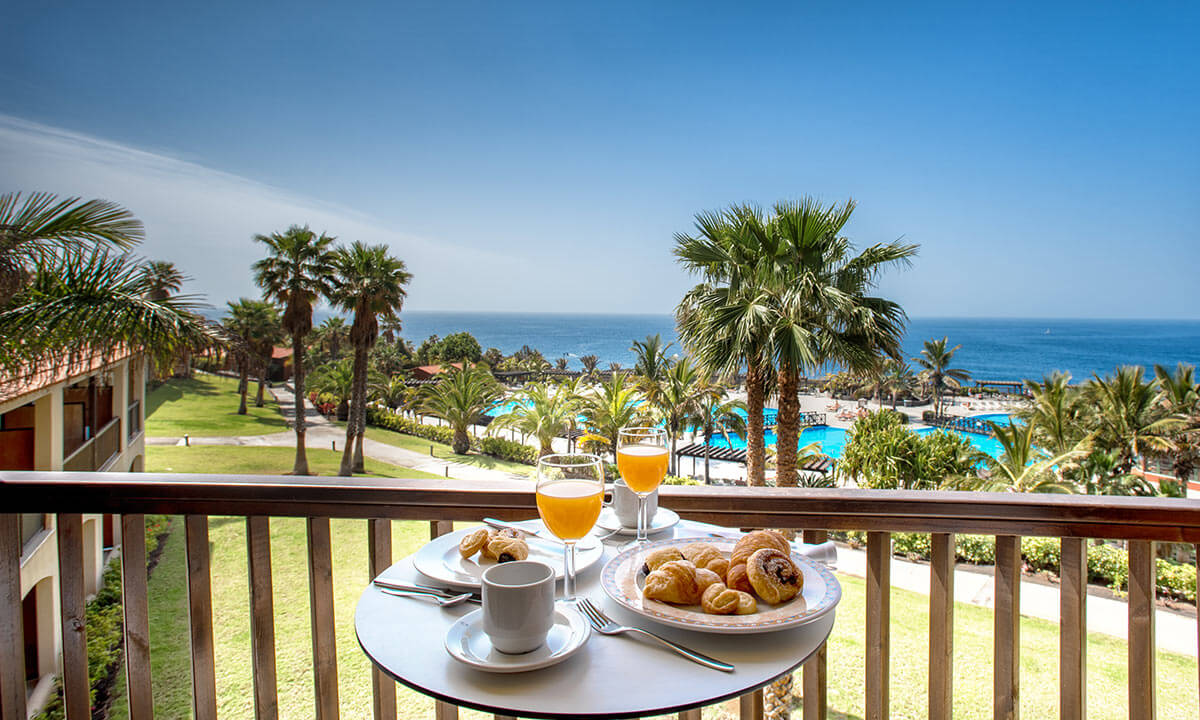 The island of La Palma and the La Palma & Teneguía Princess hotel are the perfect combination for a romantic getaway or adventure. The hotel benefits from a new service you're going to love: the Essencia zone. Exclusive spaces in the hotel set aside just for guests who choose the adults-only experience, making your trip even more special. Refurbished rooms with breathtaking sea views, access to four swimming pools (one heated in winter), a sauna, Turkish baths and more. It also has a new wellness zone, designed with attention to every last detail, where guests (who want to) can use the sports facilities to take care of their body and mind, disconnect from day-to-day life, and leave their worries behind.
Categories: Canaries, Be inspired
« 10 benefits of spas and wellness tourism
8 scenic spots in Gran Canaria for a selfie »