10 benefits of spas and wellness tourism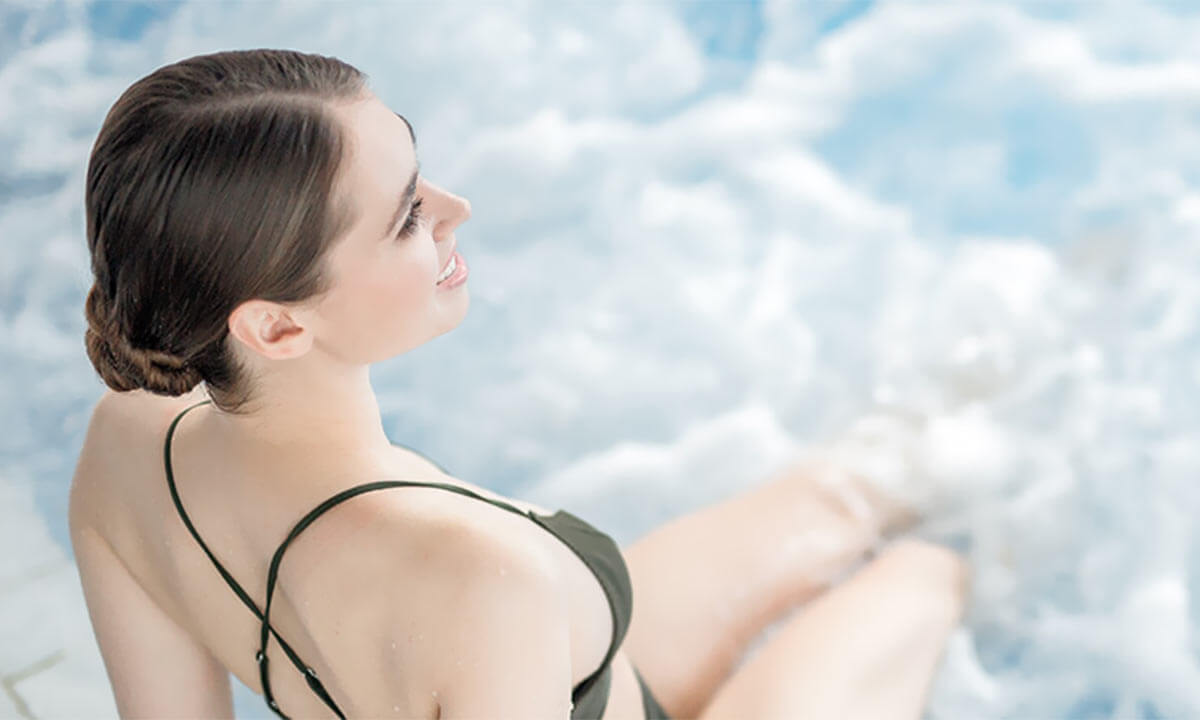 Holidays are the perfect time to focus on what's most important: taking care of your body and mind. They're the time to enjoy wellbeing and relaxation at our Princess hotels in the Canary Islands, and discover all the exquisite treatments our spa hotels offer.
The benefits of spas for your body and mind
Water has numerous health benefits, so we'd encourage you to try hydrotherapy, massage, aromatherapy or reflexology sessions in our spas so you can recharge your batteries and lose yourself in a unique environment. Take note of all the benefits of spas and get ready to spend your day like a fish in water.
They reduce stress. Spending a few hours in a spa is the perfect way to relax and unwind away from your usual routine. Our bodies and minds are one, so it figures that if you relax physically, your brain will follow. We all need to leave our worries behind and focus on self-care. During your session you'll feel relaxed, and the benefits will last for days.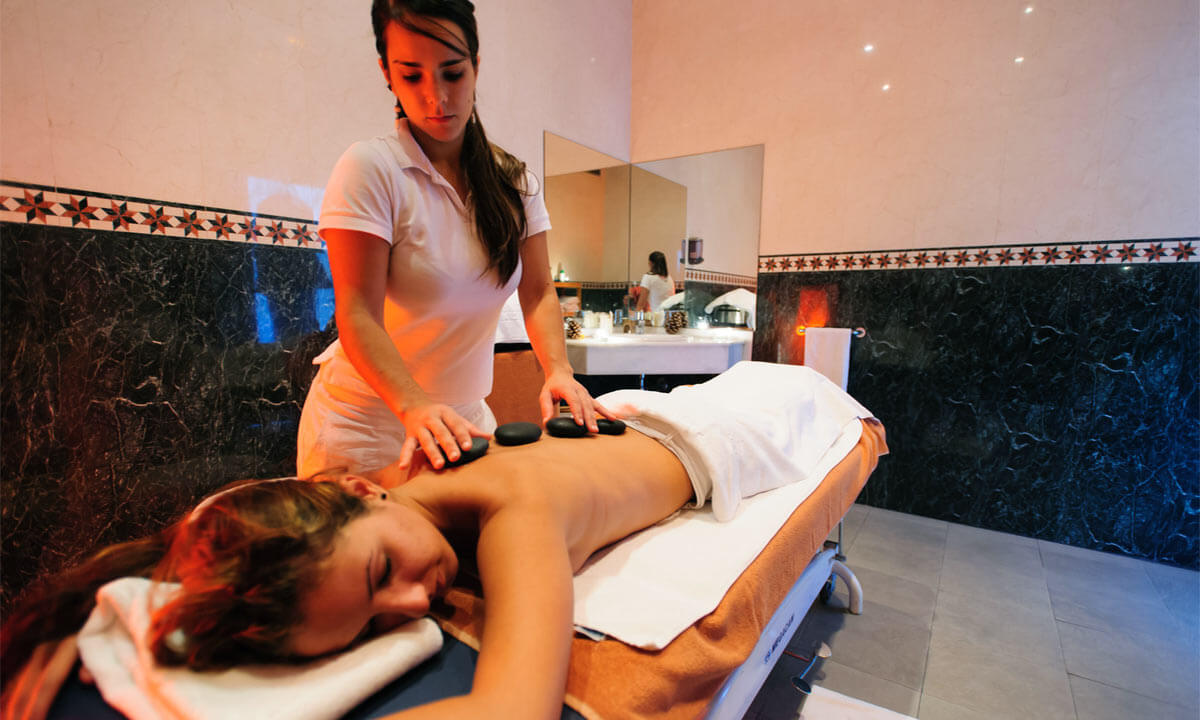 Improve your circulation. In a spa, water is normally kept at a higher temperature (35-38ºC), helping your muscles and tendons relax and getting your blood flow going through your whole body. When your circulation is better, tiredness and muscular pain will ebb away.
Eliminate toxins. Another benefit of spas is the way our soft tissues release toxins, thanks to the high temperature of the water. After a day in the water, your skin will look clearer, softer and bright – and above all free of impurities.
Increase your flexibility. At the spa you'll find pressurised water jets at different heights to target different parts of the body. Your neck, thighs, buttocks, calves… all your muscles can benefit from a relaxing massage that will help with flexibility.
Improve your sleep quality. Spa sessions complemented by relaxing massages will boost your mood. It's easier to sleep when our muscles are relaxed, and a more restful sleep follows. The aim? To wake up feeling rested and start the day full of energy.
Increase your immunity. Another benefit of spas is that they stimulate our lymph nodes, strengthening our body's natural defence system. You'll feel how taking care of yourself on the outside has a positive impact on the inside too.
Reduce pain. As well as all the benefits water can bring, our hotels offer the option of body treatments such as massages, all done by professional therapists who can diagnose the source of pain, focus on it, and gradually reduce it in these sessions.
Improve mood. One of the benefits of spas is the way they help you to release serotonin, improving your mood. As well as making you happier and more relaxed, they can reduce anxiety and even aid with digestion.
They nourish the skin. Water is a source of vitamins and vitality for our skin. In fact, staying hydrated inside is as important as it is on the outside, and we need to drink a minimum of two litres of water per day. At a spa you can nourish your skin in the swimming pools and jacuzzis, and eliminate your toxins in a Turkish bath or sauna. You'll notice the results almost immediately – your skin will be soft and free of impurities.
Rejuvenate your body and mind. Regular visits to the spa gives your body – and your mind – an extra dose of youth. For a few blissful hours, you can be carried away by the relaxed atmosphere, sound of the water and perfect temperatures… everything you need to rest your mind and let your worries drift away. Our mental health is just as important as our physical health. If you take care of your mind, you'll notice the effect it has on the rest of your body.
Wellness tourism in the Canary Islands
The exclusive spa services and relaxing treatments offered at our Princess hotels in the Canary Islands make for the perfect plan to relax for a few days in paradise. We want you to reconnect, enjoy living in the moment, and discover all the benefits of spas on your health for yourself.
Our La Palma & Teneguía Princess hotel has a unique draw: a stunning 700 m2 spa with a thermal circuit, saunas, jacuzzi showers, Starlight baths and hydro-jet massage beds.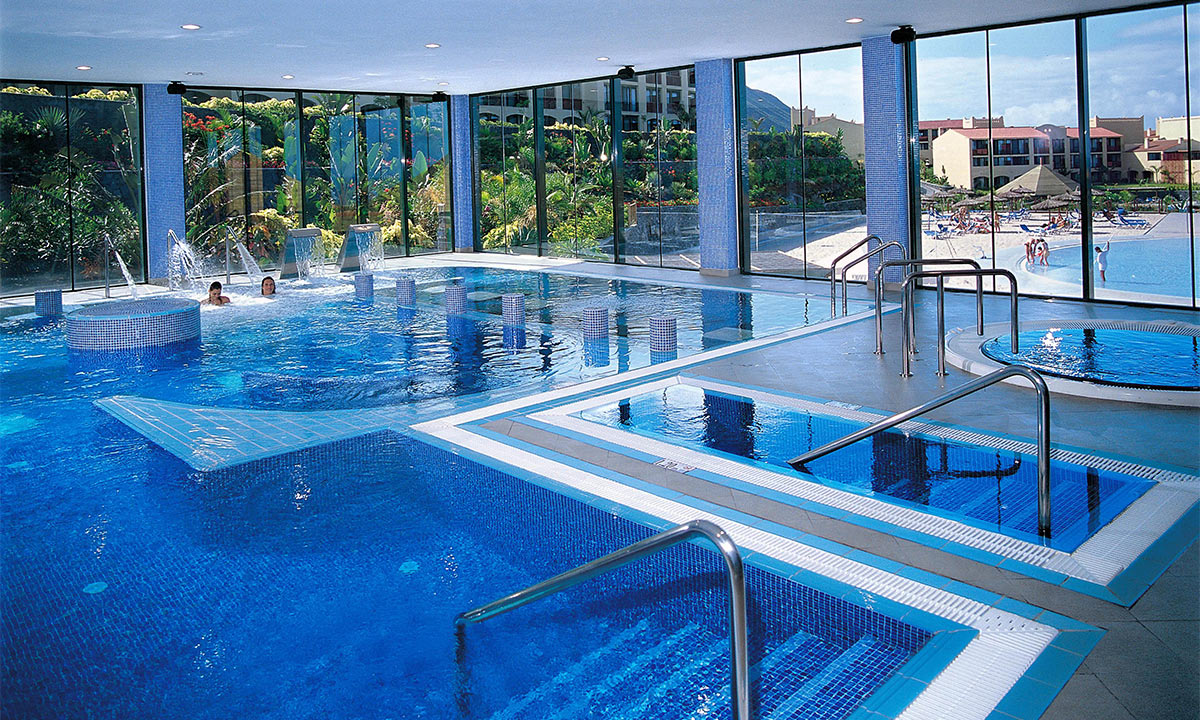 If you book the hotel via our website, you'll get a free one-day pass to the Spa Aqua Princess. The facilities (suitable for over 18s only), include a thermal circuit, saunas, sensory showers, foot baths, hydromassage and a relaxation zone with beautiful views. The hotel's wellness services also include various types of massages and beauty treatments (body and facial), physiotherapy and Vichy showers.
Princess offers you even more wellness options at its Canary Islands hotels. Our TUI BLUE Suite Princess, Maspalomas Princess, Tabaiba Princess and Gran Canaria Princess hotels in Gran Canaria and the Guayarmina Princess in Tenerife all benefit from exclusive wellness facilities. Be our guests and relax and enjoy the benefits of spas in our swimming pools, jacuzzis and Bali beds, and pamper yourself with beauty treatments. Ask in our hotels about our attractive wellness packages, with two or three-hour options for a relaxing treat during your stay.
You'll get personalised treatment from our team of professionals, who will take note of your preferences and health issues, ensuring your massage is as relaxing and enjoyable as possible. It all makes for a unique spa experience that you could only get at one of our Princess hotels in the Canary Islands.
Categories: Canaries, Be inspired
« Food market: a gastronomic haven for true foodies
Looking for an adults-only hotel in the Canary Islands? »