Donation for Children's Day by Platinum Yucatan Princess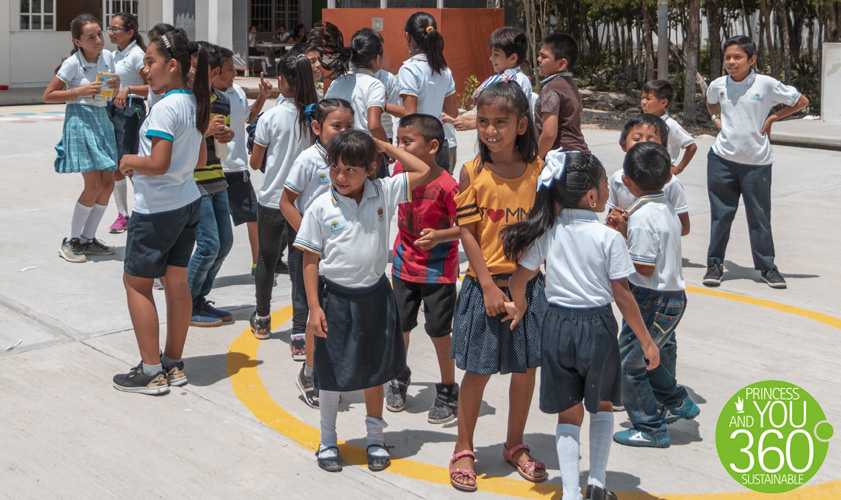 On April 30 is celebrated children's day in Mexico. With this motive and as it is already custom, year after year, Platinum Yucatan Princess organizes a celebration in the sponsored school " Constituyentes de 1974″. The intention is to celebrate, to have fun with the children and deliver the donations that our guests and employees have made for them. This action is part of our Social Responsibility program of the company "Princess and You 360º Sustainable".
This school is one of most limitations in neighborhoods in Playa del Carmen. Due this is about two years ago, in which we have worked together with them, to improve the conditions of the school and the children.
It is important to recognize the work of people from different departments who participated in this altruistic task. Despite the intense heat and humidity that day, they prepared gifts, organized games and gave lunch to all the children who were present at the school.
Drawing smiles on Children's Day
Among the materials that were donated, there were:
Even a

cash donation

made by one of our guests.
In addition, the hotel donated sheets that, in turn, will be sold by the school to obtain resources. In this way they will be able to continue with their improvement programs in school, in benefit of all children.
It is amazing to feel that joy shared with the children. Know that the place where they study, each time it is more comfortable and they improve with respect to the needs they have. The grateful children, they made it known at every moment. The director and teachers of the school could not be happier!
Do you want to collaborate with us?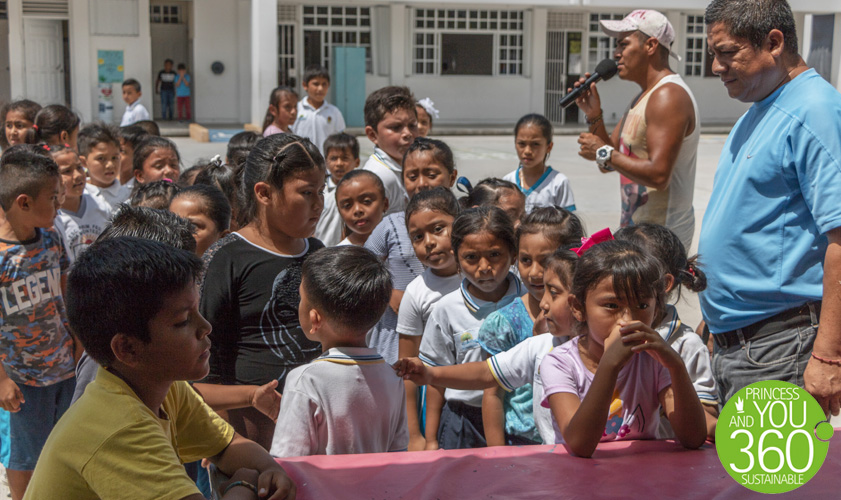 We still have a lot to do for the children of this school. A small contribution is bring them a joy in their day. If you want to collaborate with us, in this and others similar programs:
Please bring school supplies or toys, as we will donate them throughout the year.
From Platinum Yucatan Princess, we have only to thank all the involved people: guests, staff and school authorities, for this donation to be make it possible!
See you next year, with more surprises and gifts! Here you can see more donations in Riviera Maya!
Categories: Caribbean, Riviera Maya
« Sensory Dinner at Skylights Restaurant with Chef Agustín Puc and Chef Daniel Manzano
Nursing home Donation by Princess Hotels Punta Cana »