Discover Oasis Wildlife Fuerteventura, a zoo where the resident animals come first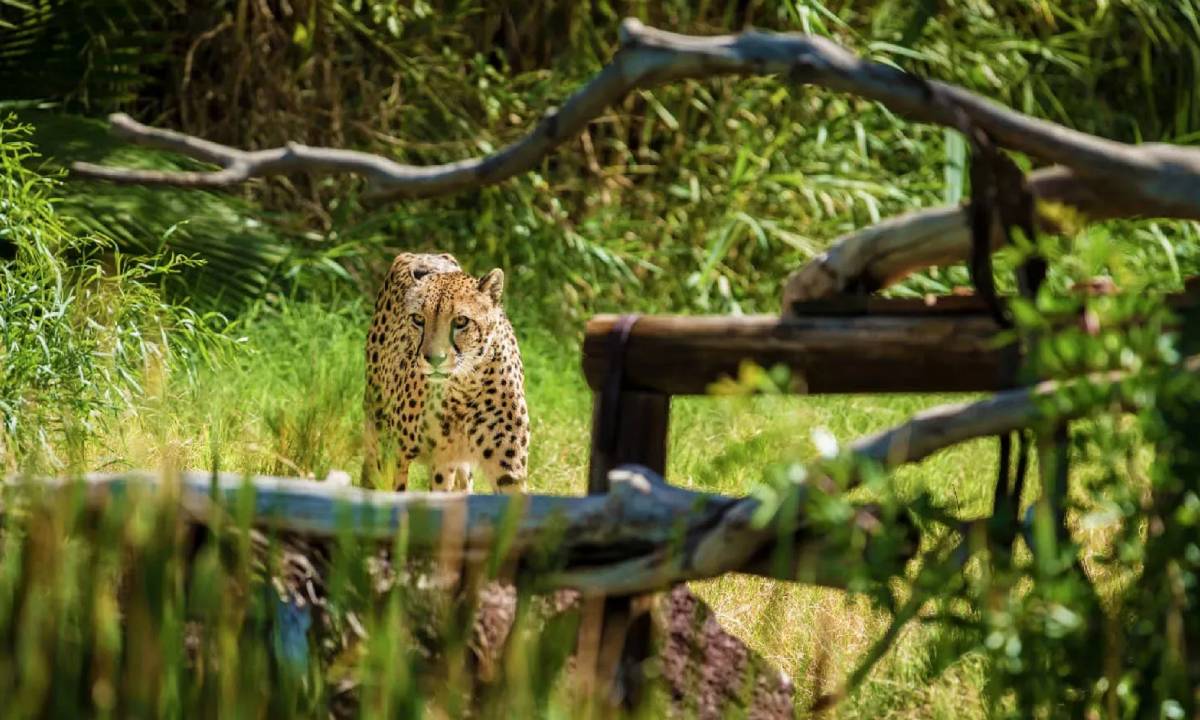 If you want a unique experience where you can get up close and personal with stunning nature, Oasis Wildlife Fuerteventura is the place for you. From camels, lemurs, sea lions, giraffes and elephants to a botanical garden with a bird hide, palmetum and native plant species nature reserve.
At the Oasis Park Zoo, vets, biologists, botanists, researchers and educators work tirelessly to train and teach people to encourage them to have respect and empathy for their resident animal and plant species.
In this post we'll take a look at all the treats nature has in store for you at the Oasis Wildlife Fuerteventura zoo and nature reserve. Don't miss a word!
Live shows with fascinating living beasts
When you visit, the fun – and educational – displays featuring sea lions, parrots, cold-blooded animals and birds of prey from around the world are a must. You'll learn about how they behave in the wild and what they need, so you can be sure you do your bit to care for their habitats.
All staff working at the zoo are driven by the same mission: to protect the most vulnerable animals and plants and help ensure the survival of thousands of species in danger of extinction. And as part of this mission, they take part in a number of different global conservation projects.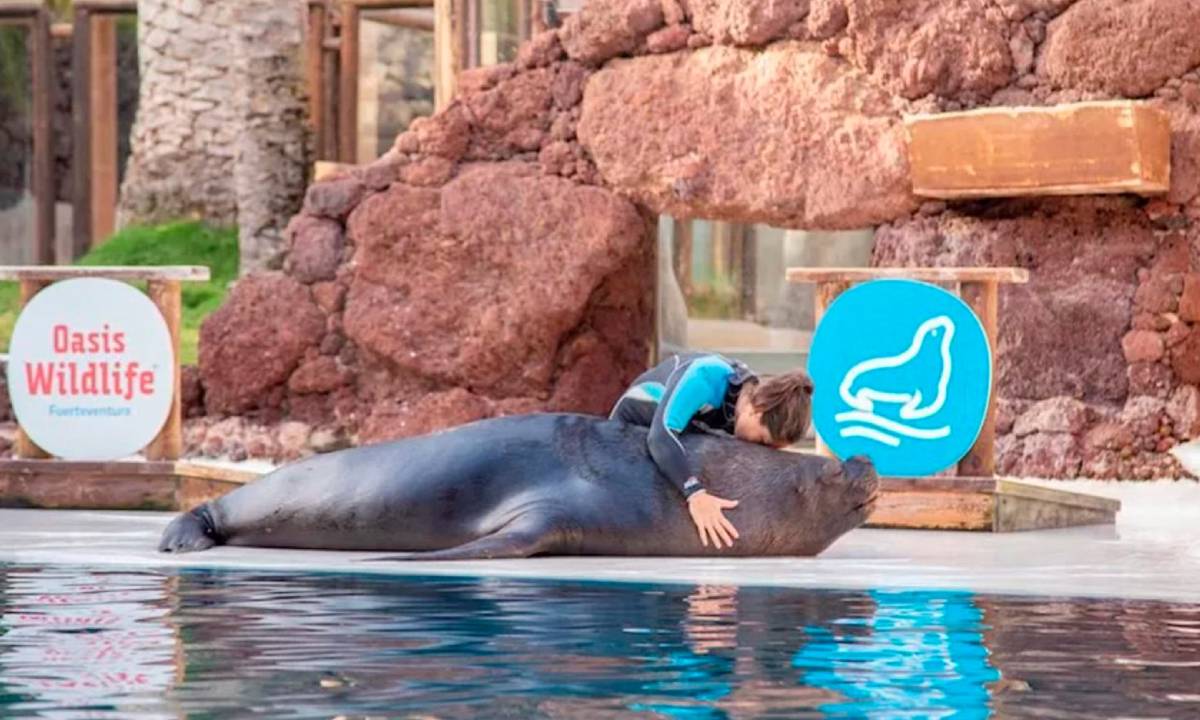 The park's mission
Oasis Wildlife Fuerteventura works on the protection and reintroduction of animals to the wild. They give animals a second chance, improving their quality of life and always keeping a focus on animal science. At present, it's collaborating with 30 national and international organisations and 24 ex situ (off-site) conservation programmes, working on reintroducing 100 animals into their natural habitats, and rescuing 200 animals per year.
It also serves as a rescue and recovery centre for species that have been illegally trafficked, mistreated or are unwanted pets. They're treated at the Chekipa Hospital, designed for all animals in the centre from small reptiles to large mammals. It has its own radiology, surgery, laboratory and pharmacy departments.
How's your appetite? Oasis restaurants serve sustainability with every dish!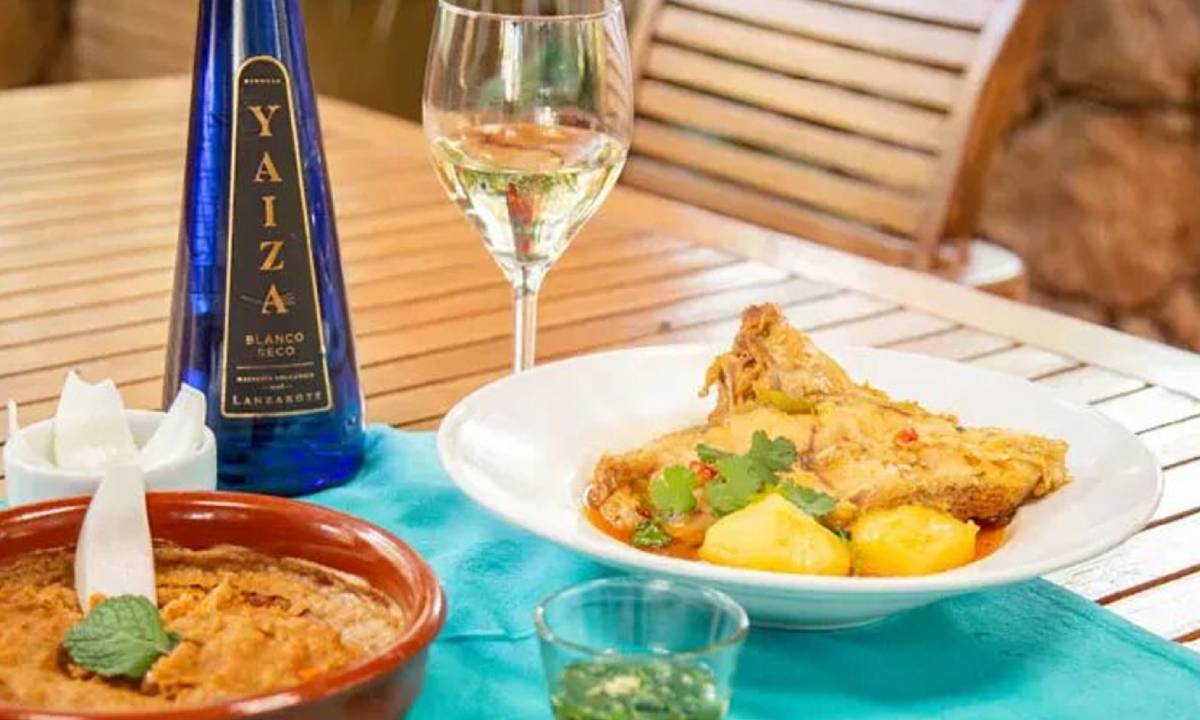 Creamy stone bass croquettes, octopus, prawn and caramelised onion stew, beef Wellington with mashed potatoes… we could go on. You'll find a whole host of delights at Oasis Wildlife. Take your pick from restaurants, a picnic area and various kiosks and vending machines you'll find dotted around the complex.
The park's restaurants – Oasis, Liones Marinos, Sabana and Patio Majorero – all serve a diverse range of local dishes from the Canary Islands. They also source sustainable, seasonal produce, doing their bit to boost the island's economy. Much of it is produced in-house, which also makes it more sustainable and respectful of nature.
When and how to visit the zoo?
Oasis Park is open from Friday to Sunday, inclusive, from 9:00 until 17:00. You can get a free zoo bus from Fuerteventura's main tourist hubs, or you can go by car, motorbike, bike, or public transport.
Once there, you can get around on foot or in one of the electric vehicles offered for hire at the complex. You get a 10% discount when you buy tickets on the park's website, giving you access to all the facilities (zoo + botanical garden) as well as the educational shows.
Rates vary (adults, over-60s, children aged 4-11, people with disabilities). You'll also find special rates for groups of more than 25 people.
Oasis Kids, the perfect experience for your little ones
The park offers an unforgettable educational experience for families and schools, courtesy of the wonderful wildlife you'll find at Oasis Wildlife. There's a children's farm where children can meet donkeys, camels, ponies and turtles. And there's also plenty of space for them to play outdoors and connect with the natural world.
Oasis WildLife Fuerteventura also has a summer school for kids, where they can go on a fun, educational camp and build on their links with nature.
They can also celebrate their big day at Oasis Park – whether it's their birthday, first communion or graduation – including a guided tour, snacks, teacher to accompany them, a gift for your child and bonus discounts for guests.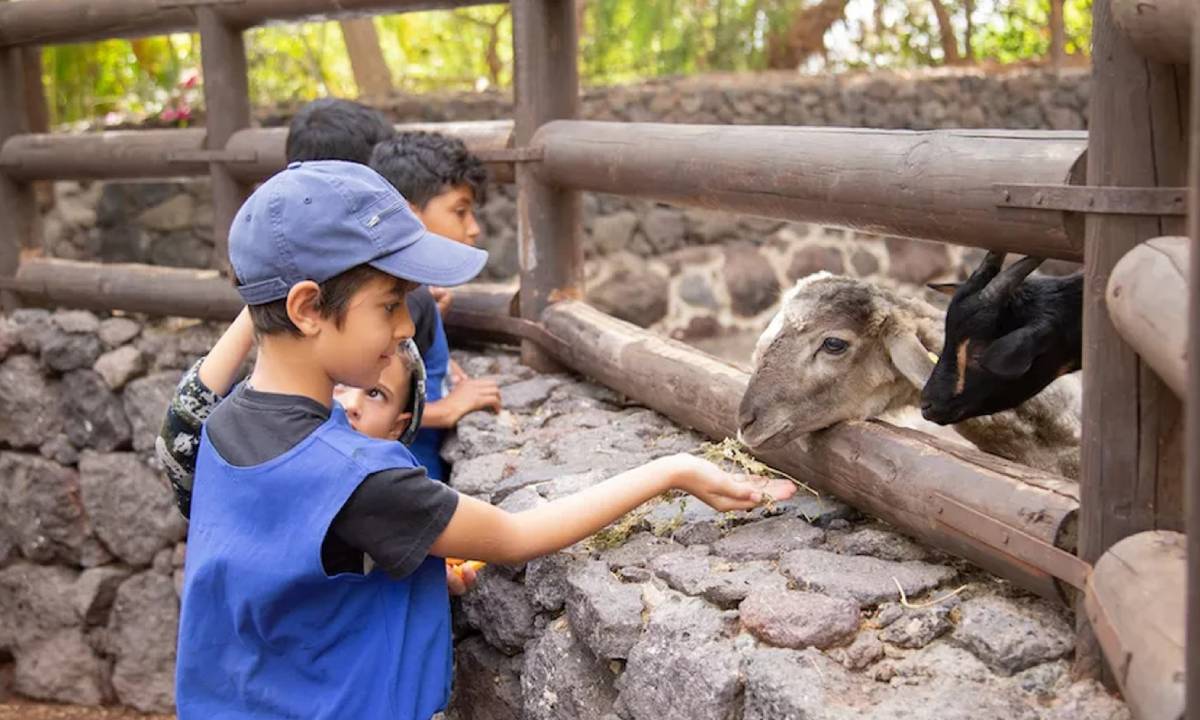 Still haven't booked your accommodation for your visit to the island of Fuerteventura?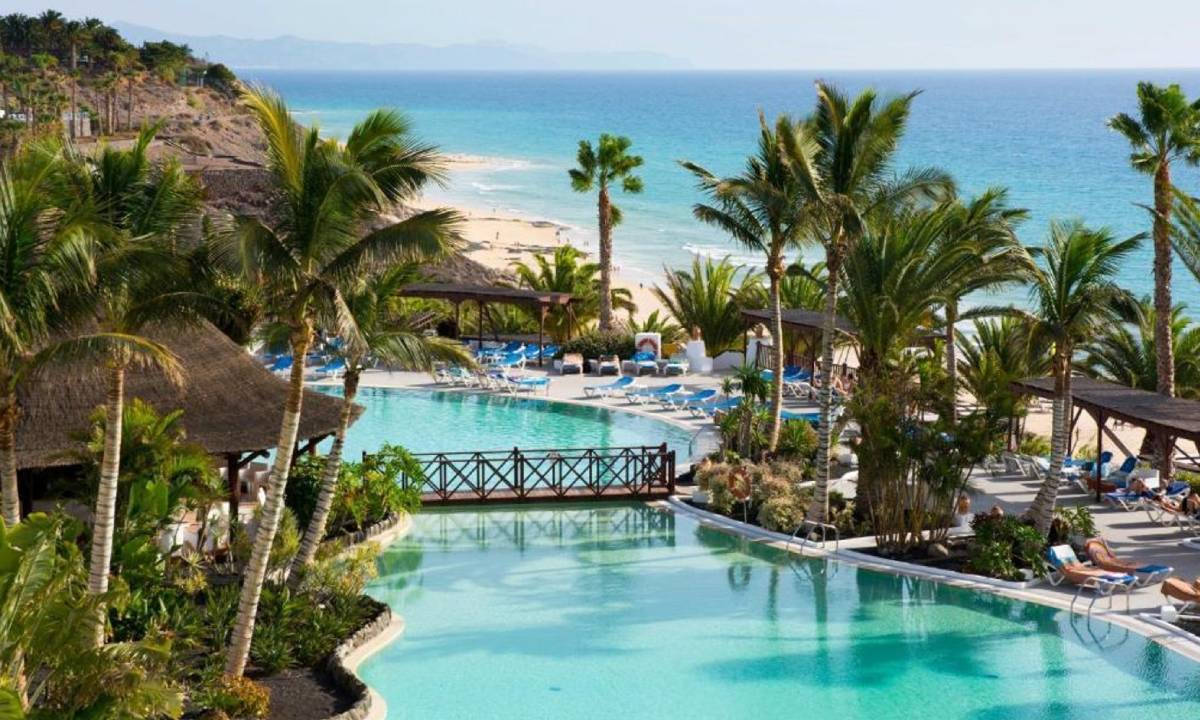 Princess Hotels has two impressive 4-star beach front resorts: Fuerteventura Princess and Club Jandía Princess. Two paradise locations for children and adults alike. All-inclusive hotels, with direct access to beaches and the Atlantic's crystal clear waters, family zones with a mini farm, adults-only areas with wellness facilities, gym, swimming pool bar, children's entertainment and live music.
You can get to Oasis Wildlife from our hotels in less than 20 minutes, check the links to get directions:
– From Fuerteventura Princess: https://goo.gl/maps/xB6WA23mky8HhgxYA
– From Club Jandía Princess: https://goo.gl/maps/thRP1UQMPCJqnkQ6A
Categories: Canaries, familias, Fuerteventura, Oasis Wildlife
« A couples' getaway in the Canary Islands, 4 ways
Two must-visit water parks in Gran Canaria »