Typical Canary Island food from the eastern islands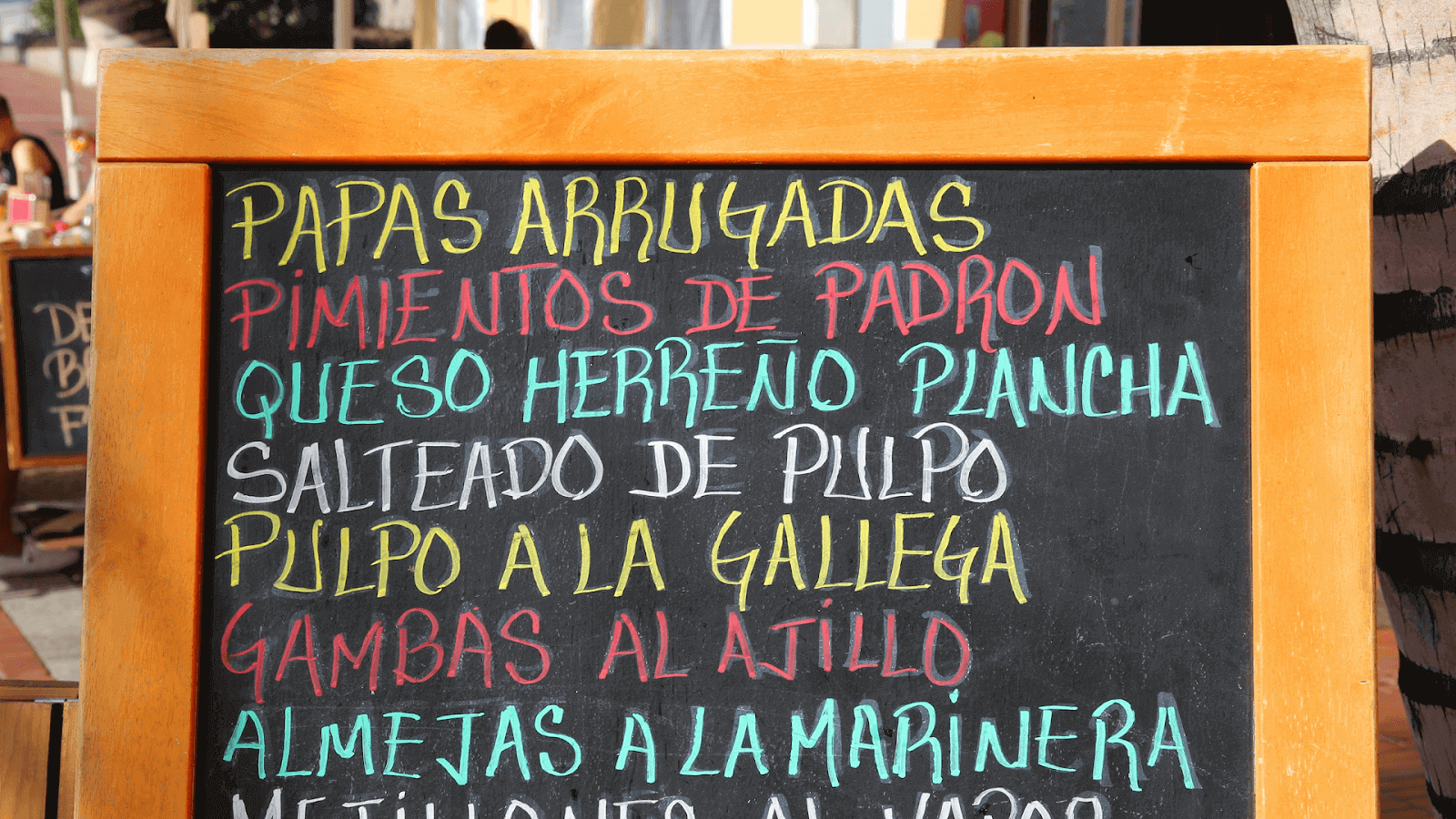 The archipelago's eastern islands are Lanzarote, Fuerteventura and Gran Canaria. And they're not just about fun, sun and beaches – you'll also find exquisite cuisine.
Typical Canary Island food comes from the fusion of the various cultures qhat have lived together on the islands over history. Spain, South America, North Africa and Portugal have all made their mark on Canarian dishes adding a dash of originality and a mixture of produce and flavours to the region's tastes. The secret of Canary Island kitchens is the huge array of local produce and recipes – still made traditionally today.
The most traditional Canarian dish

Typical dishes from the eastern islands are made with produce you'll find in any Canary Island kitchen cupboard. These foods have stood the test of time – and perhaps even improved. Examples include their renowned 'wrinkled potatoes'; coriander and pepper – the base of the famous red or green 'mojo' spicy sauce; and of course 'gofio' maize, an ingredient in countless local recipes. They've all made their way into typical Canary Island food and recipe books, and they're all a must for fans of Canary Island gastronomy.
The Spanish saying "Uvas y queso saben a beso" (or 'Grapes and cheese taste like a kiss' in English) couldn't be more true in Lanzarote and Fuerteventura. Wine from Lanzarote and cheese from Fuerteventura have made names for themselves nationally and internationally, and when they get together, they're the perfect match.
The secret of Canarian 'Sancocho'
Canarian 'sancocho' – a type of stew – is one of the most traditional dishes you'll find on the eastern islands. You'll often find versions of this recipe in restaurants n Gran Canaria that've undergone a total transformation, taking the more traditional elements and creating a fusion with nouvelle cuisine. But really, the secret of this dish is the high quality main ingredients: fish, potatoes and sweet potatoes. Usually the dish is prepared with wreckfish or brown meagre, both delicious local fish. Sancocho is always accompanied by the popular Canary Island spicy sauce green or red 'mojo', and it often comes with 'pella de gofio' too – slices of 'gofio' paste made from dough with flour and excess fish stock from the stew.
This dish is traditionally served at family get-togethers on Good Friday, when people try not to eat meat. The dish also made a good meal in the Canary Islands during periods of poverty and famine, as the main ingredients were easy to get hold of and kept well. A Canary Island pantry would always have these ingredients in stock. The recipe is popular throughout the eastern islands, but predominantly in Gran Canaria where the quality of the produce is unparalleled and makes their Canarian sancocho a true culinary gem.
Fuerteventura's star recipe
Every Canary Island kitchen is home to gastronomic secrets that are inextricably linked with the islands' history. In Fuerteventura, goat meat is the typical Canary Island food speciality that links tradition and cuisine.
Livestock farming came to the Canary Islands via North Africa, which is where the island's first herds of sheep and goats came from. The latter is now the dominant farm animal found on the islands. It's where the delicious and nutritious milk for Fuerteventura cheeses comes from – or 'quesos majoreros' – with designation of origin status. The quality of this product is the result of the meticulous care and attention given to the animals.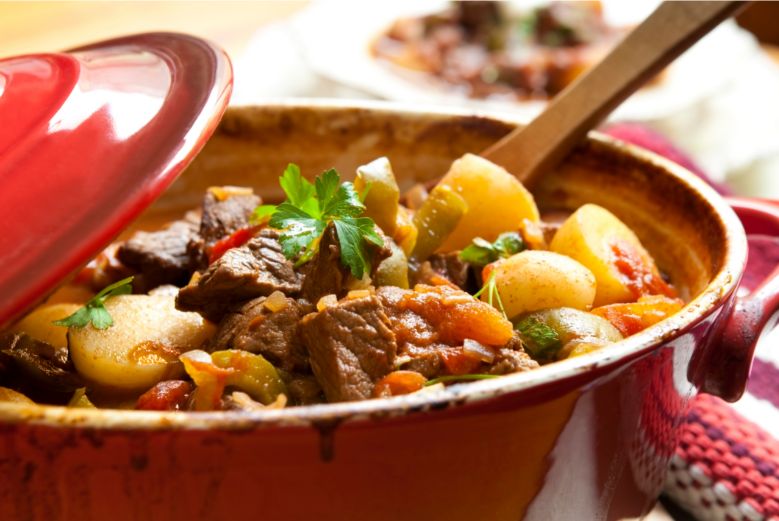 Goat meat is still prepared in the traditional way: a method passed down from generation to generation which has endured over the years.Fuerteventura goat meat has a place in all of the island's homes, as well as its restaurants. And no two dishes taste the same, with every chef putting their own mark on the dish, making this one exquisite meal. The goat meat is cooked in a stew with a sauce of onion, garlic, pepper and tomato, heavily seasoned with oregano, cumin and pepper. You'll even find almonds in some chef's creations.
A toast with Canarian wine
What better accompaniment to typical Fuerteventura and Gran Canaria food than one of Lanzarote's numerous designation of origin wines? The island's unique landscapes such as La Geria are the direct result of generations of islanders fighting for the survival of the vineyards on the island. The climate and volcanic sand are the perfect union, creating the unique personality of the wines you'll find in the region's cellars.
Lanzarote wines have received numerous national and international awards for their supreme quality, and they've held designation of origin status since 1993.The region's grape par excellence is Malvasía, used for the wine that bears its name as well as other white wines. And there's more – it's also used for sparkling wines, liqueurs and Crianzas. It doesn't get much better than savouring a glass of excellent wine with your traditional Canary Island meal.
Categories: Tips, Fuerteventura, Be inspired
« 10 Reasons for travelling with your partner to the Dominican Republic
Enjoy the sea 5 ways in Gran Canaria »