Celebrate your wedding in Riviera Maya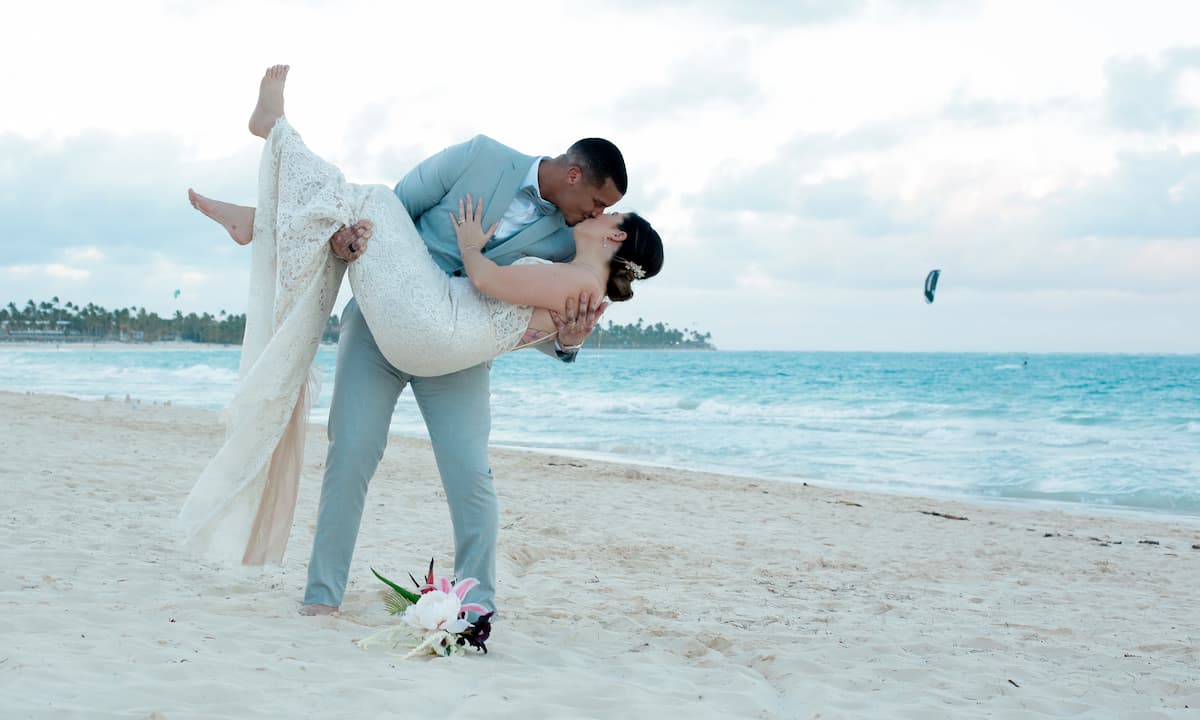 The Riviera Maya is one of the top tourist destinations par excellence, and the ideal place for those who dream of a wedding in the Caribbean. It is easy to see why: extensive beaches of soft white sand, the deep turquoise blue of the sea, the tropical climate 360 days a year, and, of course, the unequalled warmth of the Mexican people…
All this and much more makes this region one of the most sought-after destinations in which to celebrate your wedding in Mexico. The perfect place for brides and grooms who wish to celebrate the most important day of their lives far from home!
At Princess Hotels Riviera Maya, we know just how important it is for you to live an unforgettable day. To make sure everything turns out just as you planned over all this time and our team will be ready to ensure you live a magical experience: Your wonderful wedding in Mexico!
It matters to us, and we want it to be everything you hoped it would be. Enjoy your wedding to the fullest and without a worry in the world:
What backdrop would you like for your wedding in Mexico?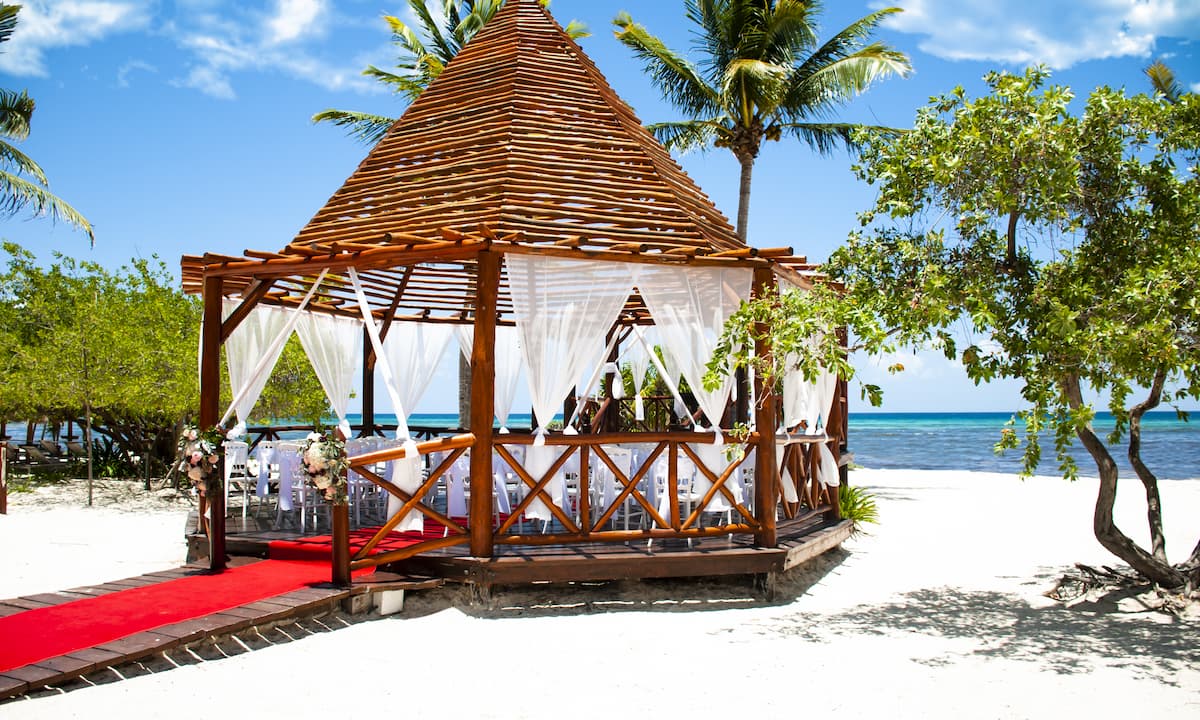 We offer a wide range of locations strategically chosen to make sure even the most demanding couple finds their perfect space.
We believe that your wedding day must be authentic, representative of and relevant to both you and your partner. This is a day you will both remember for the rest of your lives. A date to celebrate and remember those magical moments spent in the Caribbean.
That is why we have a wide range of locations ready for your special day in Mexico:
Beach:

The beach is the number one reason why couples choose to get married in the Mexican Caribbean. What better place to celebrate a couple's love and friendship than a vast sandy beach in front of the deep blue sea of Riviera Maya? Imagine the amazing photos you will have of your wedding. Your friends will be green with envy!
Wedding Gazebo:

Couples looking for something more intimate but who don't want to give up on the beauty of the Mexican Caribbean will love our wedding gazebos. Here you will make your fairy-tale wedding dream come true with your family and friends.
Sunset Gazebo:

On the Sunset side we also have a special little corner: a gazebo with a more minimalist design than in Riviera, but with more seating capacity and, most importantly, if you choose to book your dinner in the Chill Out restaurant, the gazebo has direct access to it, so you won't have to move around the resort too much.
Sunset Walk:

Imagine walking to the altar by crossing a wooden bridge over a little lagoon surrounded by lush nature. In this private location near the main square on the Sunset side, your wedding will feel like a fairy tale.
Restaurants:

We know that outdoor weddings are not every couple's cup of tea. That is why we suggest you say "I do" in one of our restaurants. These large spaces are designed to wow your guests. And they include the option of arranging semi-private dinners.
Chill Out:

And if the ceremony has taken place in one of our gazebos, the next step would be to choose where to have dinner. While some of our packages include a semi-private dinner in our à la carte restaurants, we also have the Chill Out restaurant available. Although not included in any package, the Chill Out is the undisputed favourite among our lovebirds, offering a romantic experience by the sea with a bohemian twilit ambience where you will enjoy a wonderful dinner under the stars.
Function rooms:

If you are looking for a large space in which to celebrate your wedding with your lifelong friends and family, this is the option for you. We guarantee a private and intimate atmosphere heightened by the unparalleled services of our Princess staff.
Skylights Terrace (exclusive to the Platinum Yucatan Princess Hotel):

The perfect space if you are looking for a unique adults-only venue with ocean views for your wedding in the Riviera Maya. Enjoy a beautiful and luxurious wedding on the Skylights terrace!
Skylights private restaurant (exclusive to the Platinum Yucatan Princess Hotel):

If you are looking for something more private but with the same level of luxury, all you have to do is celebrate your wedding in the Skylights restaurant. Relish the incredible cuisine of this luxury restaurant's chef during a completely private dinner.
Jardín Sports Park (exclusive to the Platinum Yucatan Princess Hotel):

An incredible tropical landscape that fulfils the dream of brides and grooms who love to be in nature. This beautiful setting can be the site of your reception or of the welcome cocktail.
Here you can see our Tips for Weddings in the Dominican Republic!
What services do we provide for your Wedding in Mexico?
Each of our many services will add an extra special dimension to your wedding in Riviera Maya. We want your wedding to be as perfect as you imagine, and these services will complement your wedding in the best way:
Bridal Room:

We know that the days prior to a wedding are nerve-wracking and stressful. That is why we invite you to come relax in our spa. Here you will find an exclusive room for you and your bridesmaids. You can enjoy a wide range of services, including hair styling, manicures, etc. The best part is that this room is private and hidden from prying eyes so you can feel as if you were at home!
Spa Rituals:

Our Princess Spa also offers a range of unique rituals that will leave you feeling invigorated and ready to start your new life. And why not bring your partner along and enjoy a romantic couple's massage on the beach?
Beauty Salon:

Hairstyles, manicure, pedicure, styling… You will find everything you need to look stunning on the day of your wedding at our Princess Spa.
Princess Entertainment:

Music is one of the most personal parts of a wedding. Our DJs are committed to making this day the best party of your life.
Customised decoration:

There are so many different options available in our decoration catalogues the hard part will be to choose.
What Wedding Packages are available at Princess Hotels?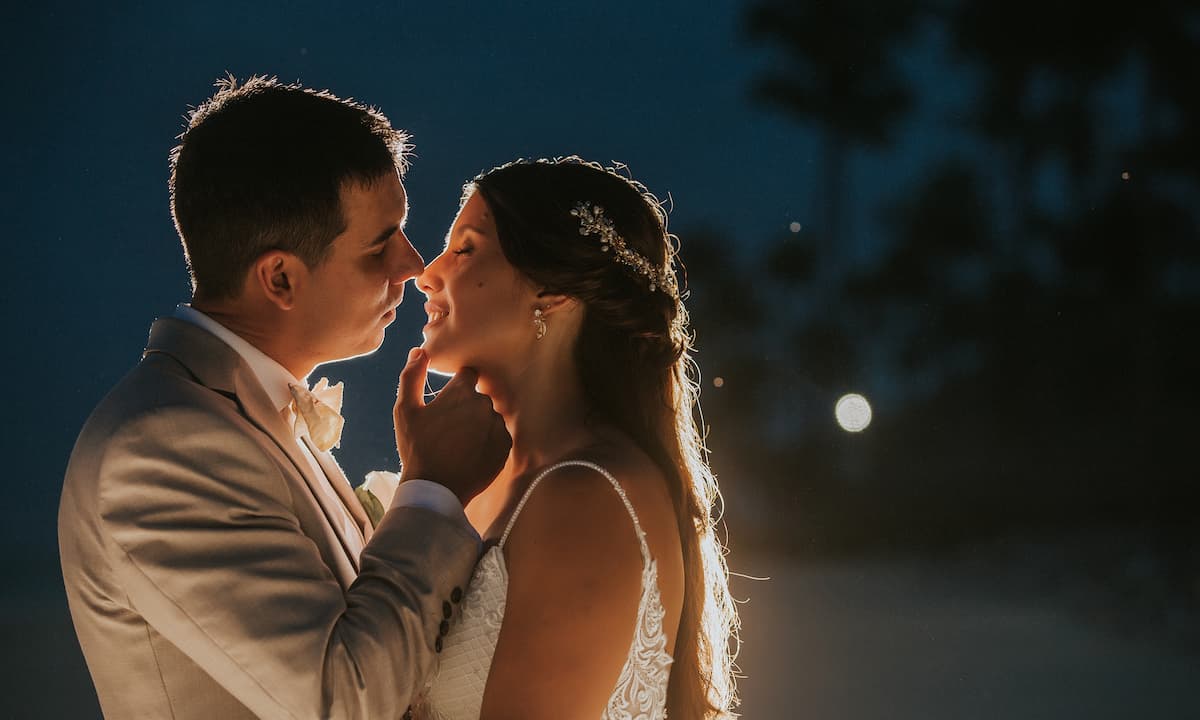 Mexico is a country with an amazing cultural diversity. Here you can celebrate a traditional, civil or religious wedding – or even more than one!
And since you've ventured into the Mexican Caribbean, why not do something completely original and exotic? A symbolic Maya ceremony guided by a real Shaman!
Whatever your choice, we can arrange it for you. Our wide range of packages are ready to grace your wedding the way you want it and make everything happen the way you always dreamed of!
These are the available packages:
Royal Package
Magical Package
Princess Package
Maya Ceremony
If you are looking to renew your vows and relive the passion and romance of this special day, you can enjoy the Infinity Package and celebrate your marriage in a dream destination. Here you can see all our packages!
If you are planning to surprise your couple, ask for our JustForTwo package and in just under 24 hours we will help you organise an intimate and unforgettable wedding.
If you are looking for information about our South Asian Weddings don't miss this post!
What rooms do we offer for your Wedding in Mexico?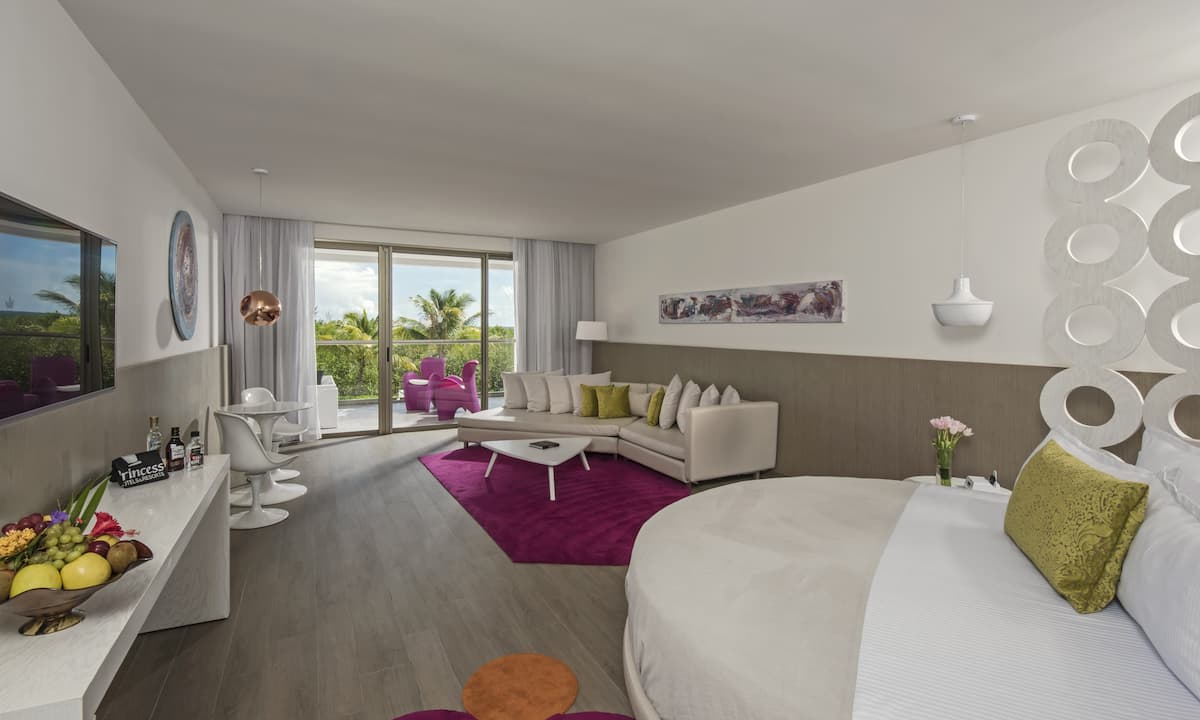 To get married in a Princess Hotel means spending the most pleasant holiday imaginable in the Riviera Maya.
That is why we offer a wide range of rooms for you to choose the option that most suits your needs to live a unique experience with your partner:
Honeymoon Suite (exclusive to the Platinum Yucatan Princess Hotel):

The name says it all. This is the quintessential room for lovebirds looking for personalised care and exclusive services. Also noteworthy are its round bed and the romantic jacuzzi on the terrace.
Platinum Suite:

The best possible location with exclusive services. What can possibly be more romantic than a dreamy sunset bath in the jacuzzi on the terrace?
Junior Suite Deluxe:

The word to define this room is 'comfort'. Enjoy a warm atmosphere and a romantic jacuzzi where you will live unforgettable moments.
In short, whatever location, package or room you choose, we guarantee that your wedding at Princess Hotels Riviera Maya will include many of the most romantic moments of your lives.
For more information, click on the links below, where you can also request a quote:
Would you like to celebrate your wedding in the Riviera Maya? Contact us!
Categories: Caribbean, Tips, Be inspired, Mexico, Riviera Maya
Comments
« 8 things you should know before visiting Mexico
Fall in love with the views from the Mogán Princess hotel »