Things to do in Tenerife – Loro Park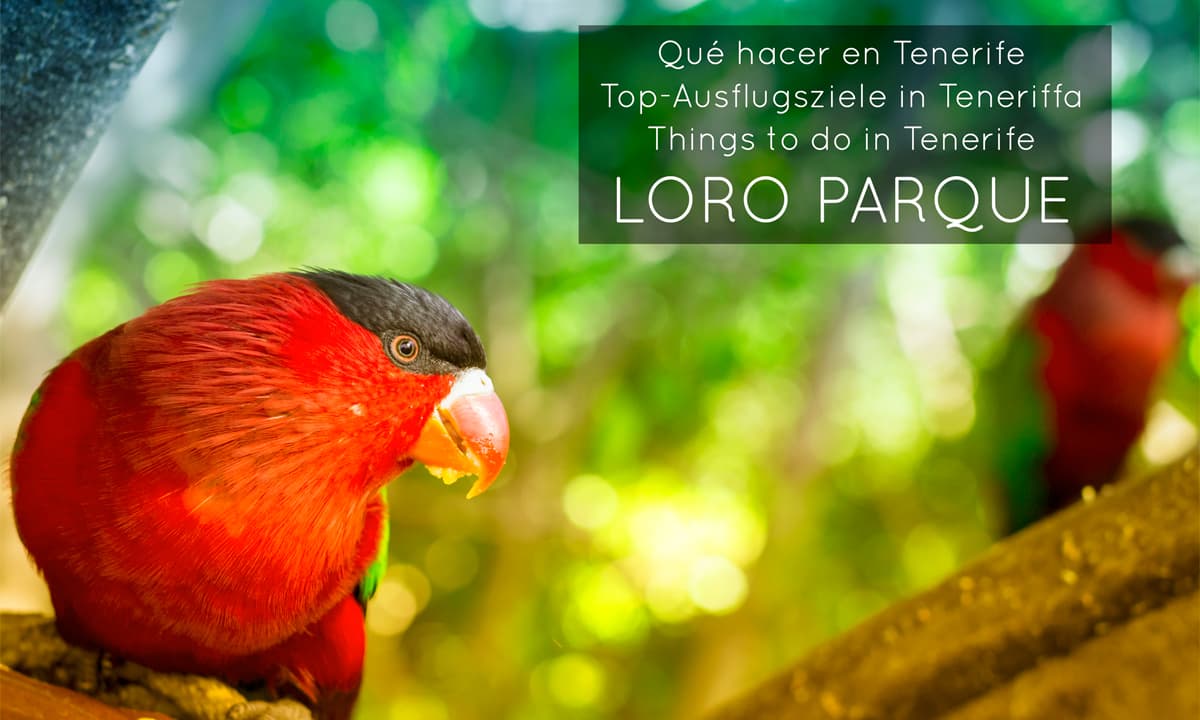 The Loro Parque in Puerto de la Cruz, which opened its doors already in 1972, is a Zoo set amidst a stunning botanical garden with tropical and subtropical plants.
On about 135.000m² you can find mammals (chimps, dolphins, gorillas, jaguars, sea lions, whales, tigers, red pandas), birds, fishes and reptils (alligators, iguanas, turtles). There are shows with parrots, orcas, sea lions, dolphins and penguins.
Kids will love "Kinderlandia" with its slides, rope bridges and a rollercoaster. A walk through tree tops is definitely fun for the whole family. See the world from a different perspective and listen to birds chirping and singing in one of the world's most spectacular free flight averies: the "Katandra Treetops".
A trip to Antarctica is also included: "Planet Penguin" is the world's largest penguinarium with real snow, an iceberg and of course hundreds of penguins.
Another one-of-a-kind feature is the "Aquarium" containing the amazing amount of 120.000 liters of seawater, where you can also walk through a shark-tunnel.
Plant lovers will appreciate the "Orquidario" with its large orchid selection and the lush "Ara Jungle", the oldest part of the park.
The Loro Park in the north of Tenerife strongly supports the protection of species. To get an idea of their work have a look at the "Baby Station" where baby parrots are being raised.
Last but not least, here's another highlight of the Loro Parque: It is home – next to the Siam Park – to the biggest Thai villages outside of Thailand.
Useful information
Contact details
Address: Avenida Loro Parque s/n, 38400 Puerto de la Cruz, Tenerife
Phone: +34 922 373 841
Email: [email protected]
How to get there
The theme park is about 66 km away from our hotels in Costa Adeje, the Bahía Princess and Guayarmina Princess. The Loro Parque offers a shuttle-bus from both hotels (reservation required). To find out more about prices, schedules and bus stops, please click on the following link. By car it takes about 1 hour via the scenic TF-5 to reach the Loro Park. You can find driving directions here.
Opening hours
The Loro Parque opens daily from 08:30 am – 06:45 pm.
Categories: Tenerife
« Need plans for your vacations in the Dominican Republic?
La Quinta Avenida – The heart of Playa del Carmen »