The best family hotel in Fuerteventura for an exclusive holiday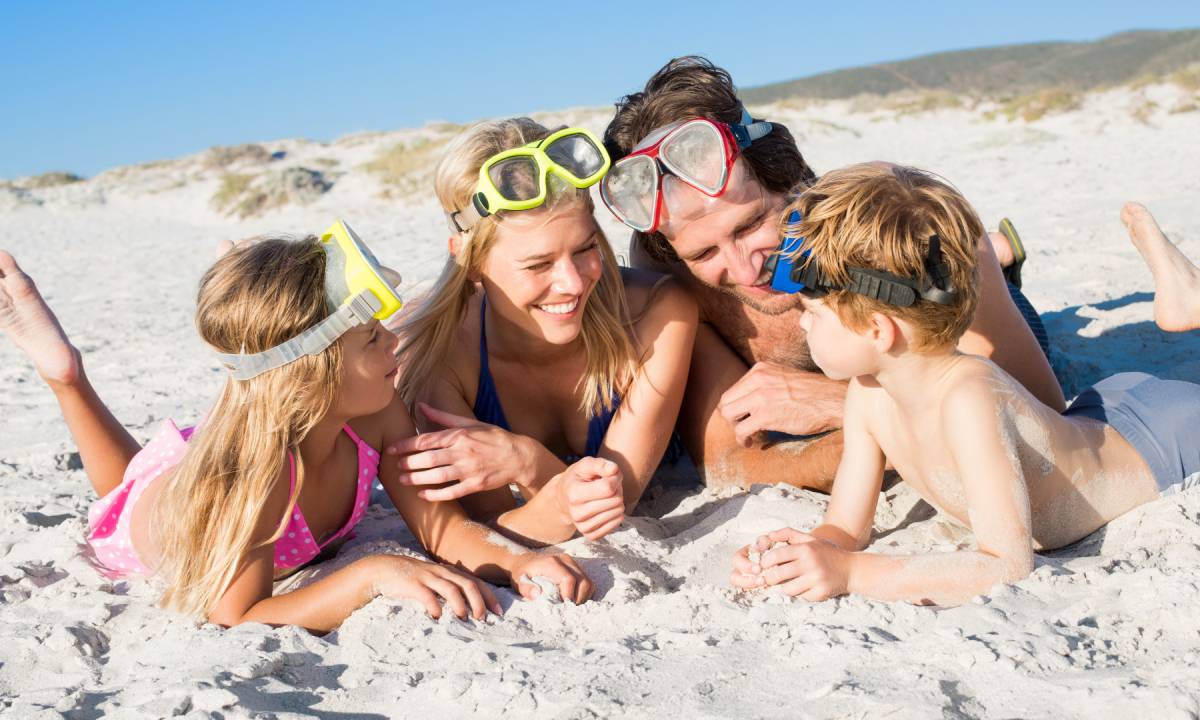 If you want to enjoy a holiday in a beautiful, welcoming family hotel and you're still not sure where to go, we're here to help. At Princess Hotels, we've got one of the best family hotels the Canary Islands has to offer. So pack your bags, enjoy an incredible trip to the wonderful island of Fuerteventura and discover this exclusive experience for yourself at our Esencia de Fuerteventura hotel.
A family hotel in a prime location
The Canary Islands are one of the most popular tourist destinations in the world. Thousands of tourists visit these charmed islands all year round, lured by the unique, diverse landscapes. They may all share their volcanic past, but the varied geography has made each one take its own evolutionary path, creating an archipelago of contrasts – landscapes dotted with lush forests, and islands like Fuerteventura dominated by dunes and sand.
A number of international rankings rate the beaches in Jandía best in the Canary Islands. The south of the island boasts more than 30 kilometres of straight beach. It's a firm favourite amongst those looking for a comfortable family hotel where they can enjoy the sun, sea, peace and water sports.
With a privileged beachfront location, the Esencia de Fuerteventura by Princess family hotel benefits from direct access to the stunning Esquinzo beach, notable for its length (more than 1.5 kilometres), fine golden sand and crystal clear waters – ideal for snorkelling.
The Esencia lies in Fuerteventura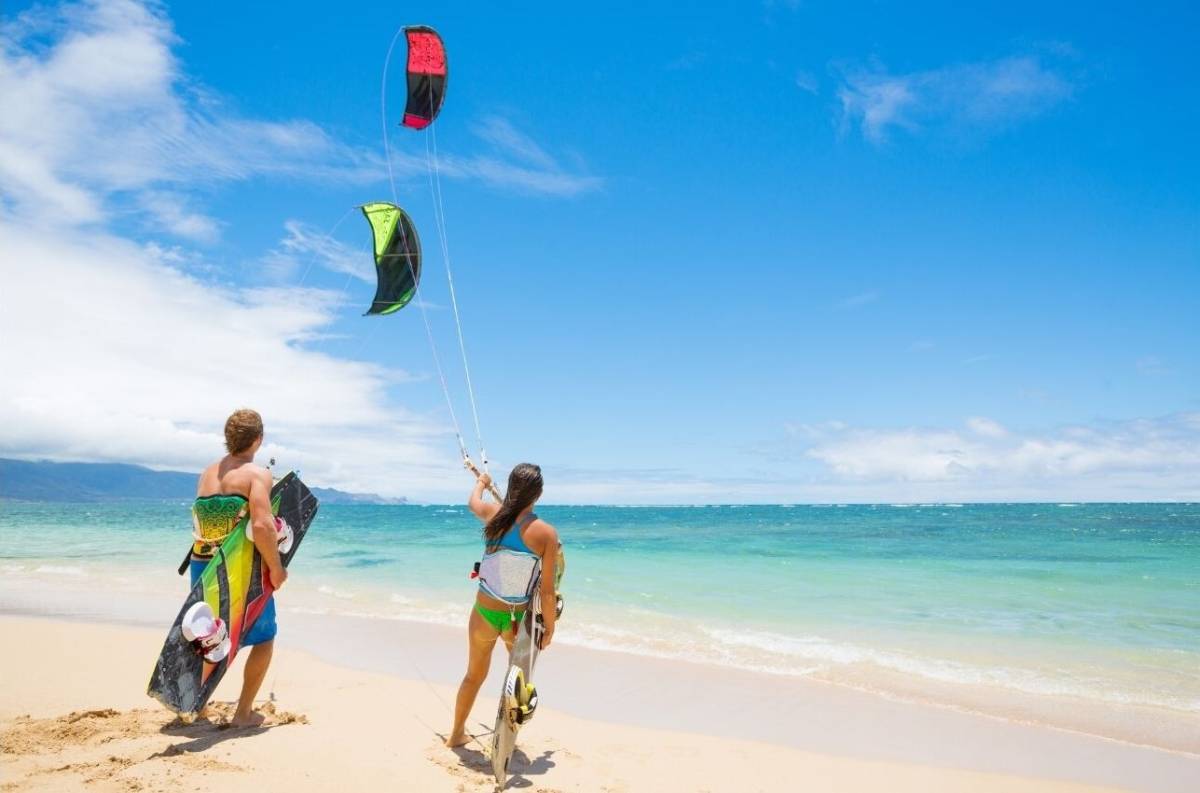 If you've already been won over by the natural beauty and unspoiled landscape of this magical island, why not come and discover another jewel in the Princess crown: the Esencia experience. Part of the Fuerteventura Princess resort, the Esencia de Fuerteventura complex is an exclusive space within one of the best Princess family hotels. Take in the top quality facilities, with the latest in design and comfort and an endless variety of services designed for the whole family to enjoy. The soul of Esencia lies in its next-level privacy, the comfort of each and every room, and all the advantages you can enjoy on your unforgettable stay at a family hotel.
Every little detail has been thought through in the bedrooms to give your whole family a comfortable stay: King size or single beds so you can rest in perfect comfort, spacious bathrooms and an inviting terrace with beautiful views of the garden or sea.
Premium dining options
Excellent service and delicious cuisine are part of who we are at Esencia, and our restaurants have been designed to exceed your expectations: safe, peaceful and exclusive. As part of your Esencia experience you have access to private zones in the main restaurant, so you can enjoy the best of national and international cuisine with an extra side of peace of mind.
The incredible terrace at our El Mirador restaurant is reserved for Esencia customers only. Enjoy breakfast, lunch and snacks throughout the day in this spectacular setting, which by night serves delicious dinners in the restaurant. On several days throughout the week you can taste different countries' typical dishes, taking you on a gastronomic tour of the world.
Sun, swimming pool and sports – guaranteed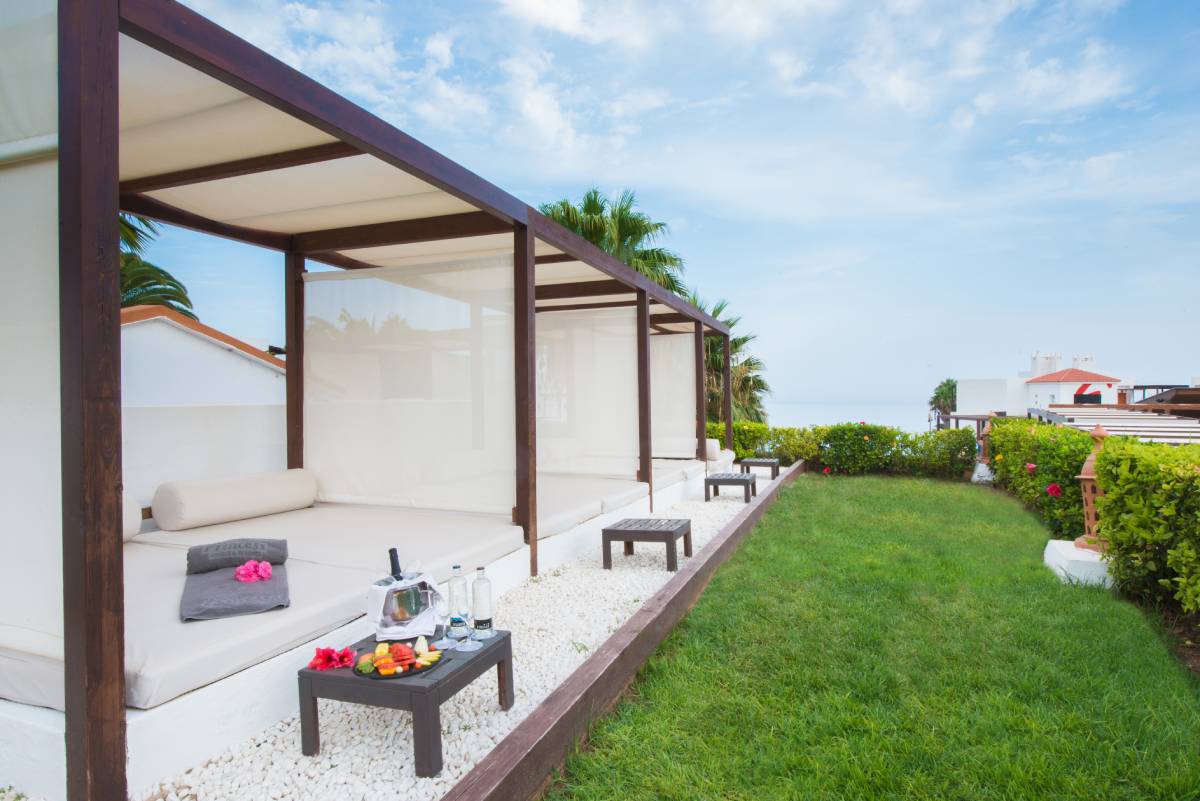 If your idea of a perfect plan is to go for a swim the second you wake up, Esencia has the swimming pool for you: one amazing pool for adults, and another for children, kept at just the right temperature to suit the season. The Bali beds sit like islands next to the swimming pool, and the gardens are just the spot to sunbathe in comfort and read a book, relaxing and enjoying an exclusive service that comes with a bottle of cava, fruit basket and water.
If you're a sports fan, no need to worry. You can get your fix at the hotel gym, fully equipped with a wide variety of machines, bikes and other equipment so you can take the utmost care of yourself.
Paradise for children and young people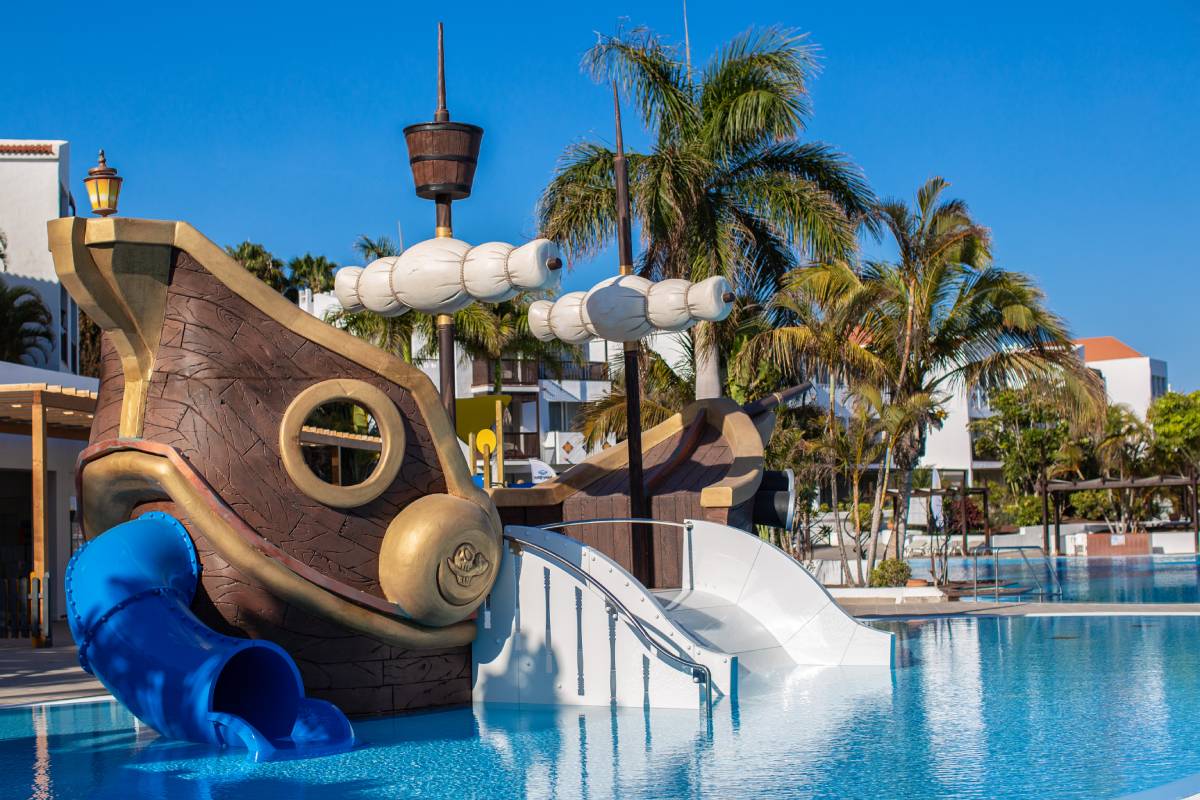 Of course any great family hotel like the Esencia de Fuerteventura has to have the best services and leisure activities for the little ones too. Our mini club is undoubtedly going to be your kids' favourite place ever. With a wide programme of activities, and care provided by our exceptional entertainment team at all times, they'll treasure their memories of their holiday in Fuerteventura forever.
As well as outdoor games and sports at the hotel, the children's swimming pool is going to absolutely delight your children – a brilliant pirate ship with slides, and there's a swing area where they can keep the fun times rolling when they get out of the water.
Categories: Fuerteventura, Be inspired
« Food tourism in the Canary Islands: the 5 best restaurants
Our hotel in La Palma – an oasis of tranquillity »