Food market: a gastronomic haven for true foodies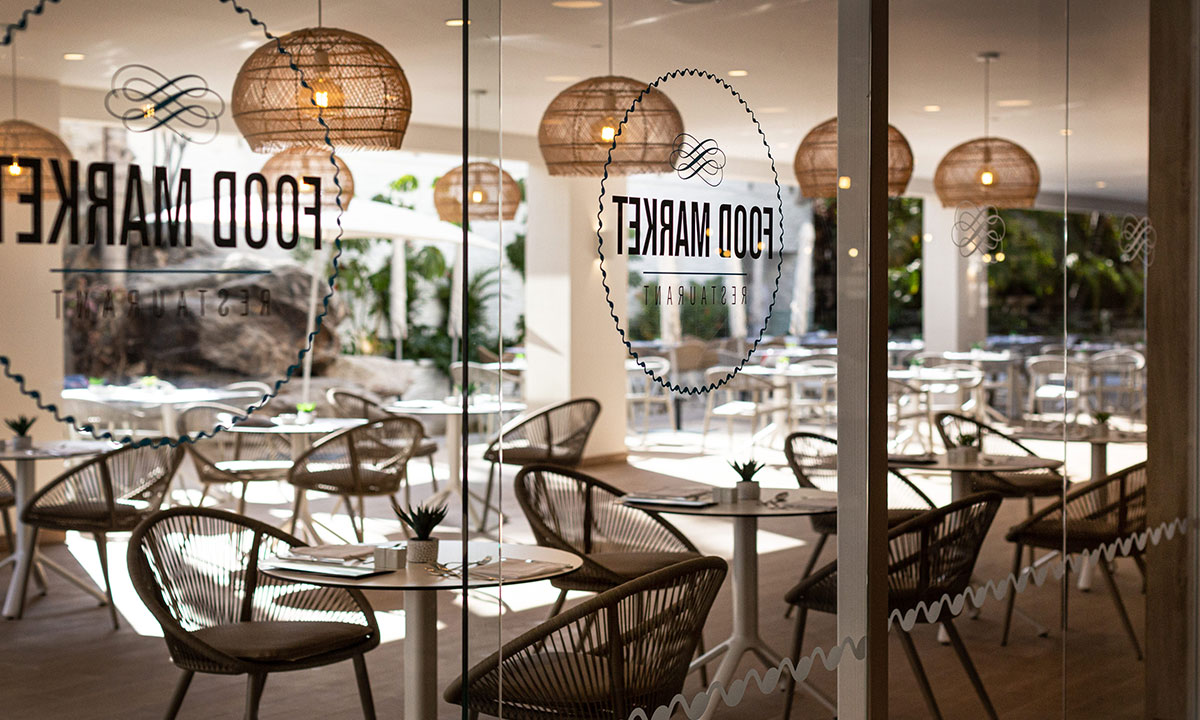 Eating is, without a doubt, one of life's pleasures. And being able to sample quality dishes from various world cuisines, and in an idyllic setting to boot, is a veritable joy. If you're a true foodie who loves food and the art of eating above all else, our Canary Islands Princess hotels are ready and waiting for you to discover their culinary delights.
A restaurant made for foodies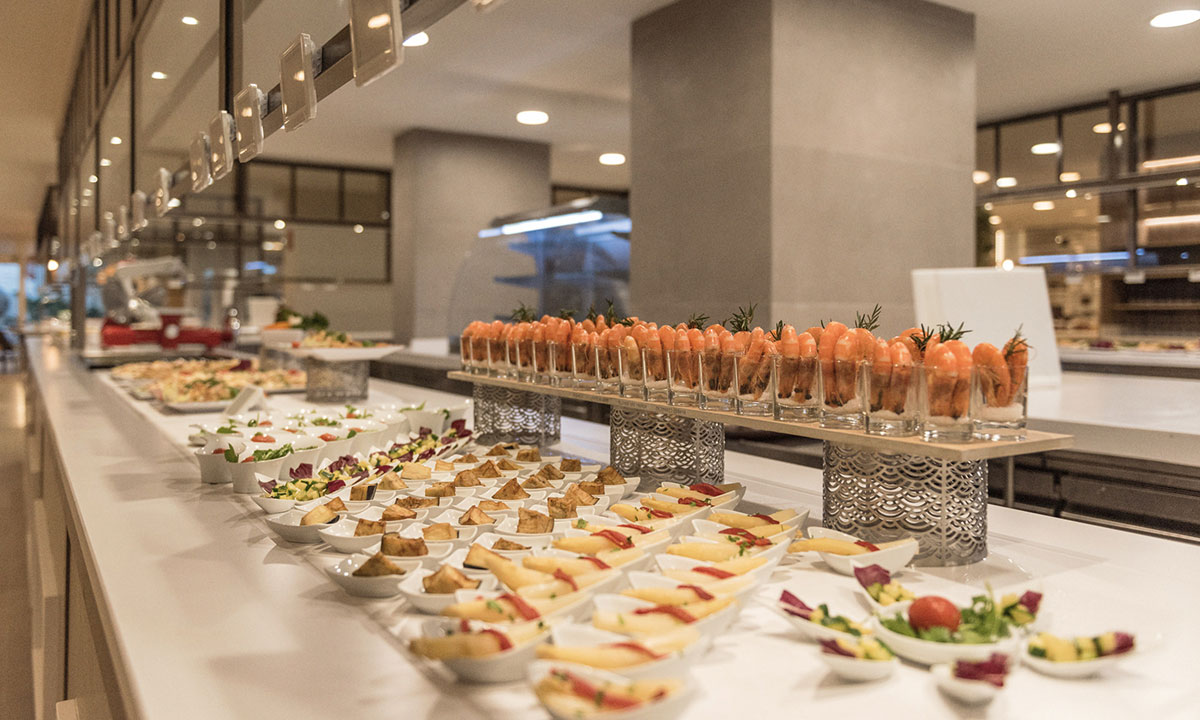 The variety and quality of our cuisine is one of our hallmarks. The real foodies out there simply can't miss out on our wide range of dining options.
Because we're so passionate about food, we're constantly learning, always on the lookout for new techniques, flavours and, above all, our own island's produce. Our chefs are cooking fanatics, and this is reflected in their recipes.
Every day we prepare delicious rice dishes and grilled meat and fish, so you can always enjoy fresh produce. You can also choose from a wide variety of ingredients, sauces and dressings, so you can enjoy salads tailored perfectly to your liking. Not to mention our varied fruit bar, home to our authentic Canary Island bananas, the best in the world. And we haven't even got to dessert – satisfy your sweet tooth with our desserts, a selection of cakes, tarts, pastries and ice cream.
A kitchen that will conquer your palate
We want your stay at our hotels to leave a wonderful taste in your mouth. That's why a trip to our signature Food Market is a must. It's the kind of restaurant that has all ingredients foodies are looking for: a wide variety of food, all made with the finest quality ingredients.
Our Maspalomas Princess and Tabaiba Princess hotels share the spacious Food Market restaurant, which is perfectly air-conditioned and has a stunning terrace where you can enjoy your food in the open air. The allure of this restaurant lies in its magnificent buffet and live cooking stations. You'll see what fresh delights are being prepared every day – as soon as you've decided what you want, our chef will prepare it right away and you'll be enjoying a perfectly cooked, fresh meal in minutes.
Themed dinners with world flavours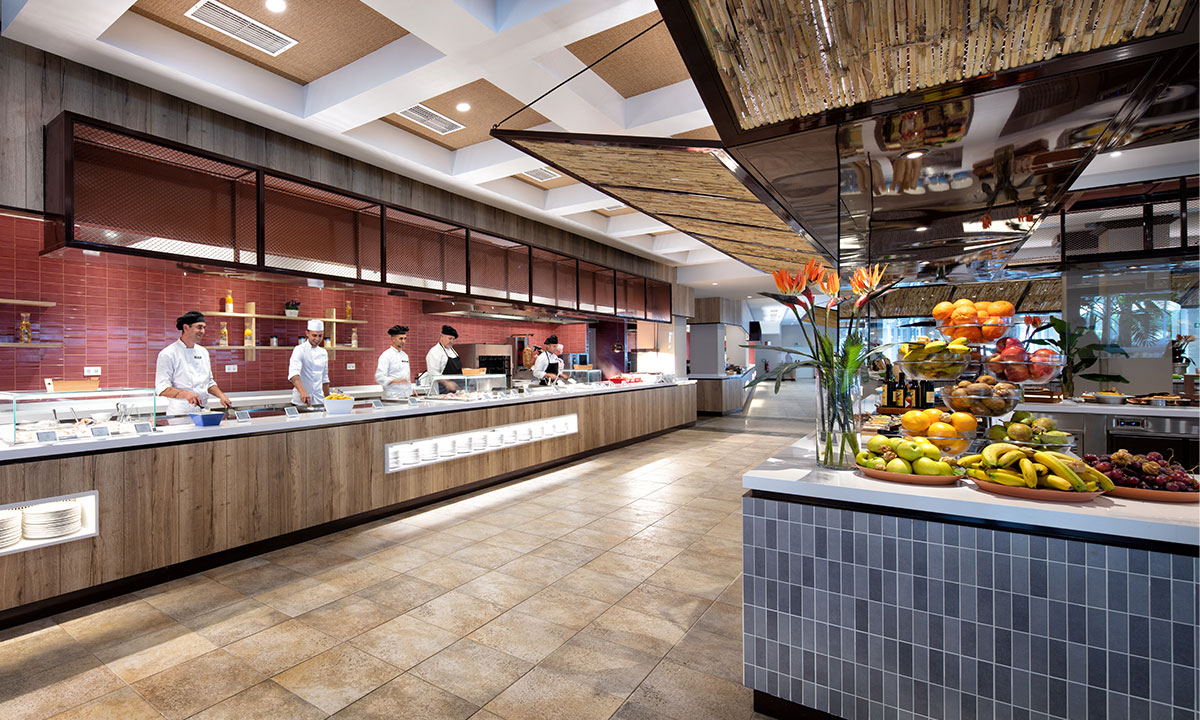 At FoodMarket you can enjoy Canarian, Spanish, Arabic, Mexican, Italian cuisine and more. And if you have any type of intolerance or are on a special diet we can meet your needs with a customised menu just for you.
Food Market is where you can revel in the delicious art of eating – morning, noon and night. Get up in great spirits, ready to enjoy a rich, varied and vitamin-rich breakfast so you can face the day energised. The restaurant opens its doors from 7:30 to 10:30 every morning so you can enjoy your most important meal of the day. Lunch is served from 13:00 to 15:00, when our chefs will prepare delicious dishes at their live cooking stations to suit all tastes. And from 18:30 to 21:30, all you lucky foodies can sample themed dinners on different days with a variety of exotic and meticulously-prepared dishes that'll leave you amazed. What's more, the restaurant will be decorated in the style of that day's starring country. We put all our love and attention into the details that make us stand out. Take a trip around the world without leaving the hotel, and try flavours and dishes from far-flung places.
Pride in Canary Island produce
Although we cater to an international audience, and always think about them when designing our menus, we never lose sight of our Canarian essence. We're committed to the area's traditional gastronomy and proximity sourcing, and we want you – as committed foodies – to try the recipes and produce most typical of the area when you come to the islands. At our restaurant, whenever the mood takes you, you can try our delicious potatoes with red or green 'mojo' spicy sauce, 'gofio' maize broth, or the locally-sourced fish that arrives daily to our kitchen, and more.
Another gastronomic lure of the archipelago are its wines, which have been gaining ground in recent years. During your stay and visit to our Food Market, we'd love you to try the various Canary Island designation of origin wines, paired with the finest local and international dishes. Plus, with you foodies in mind, we've prepared a menu of meticulously-selected wines from Spain as well as international wineries.
A concept that's conquering the islands
You can also visit our FoodMarket restaurant at the Guayarmina Princess in Tenerife. The concept has been particularly well-received, which is why we're continuing with it in other locations on the islands. You can also go to a FoodMarket restaurant at our Fuerteventura Princess hotel. A stunning space located in the main building, with an indoor dining room, terrace and balcony area. Plus, if you're taking advantage of our Esencia experience, you'll have access to an exclusive dining room.
We've also opened a Food Market restaurant at our La Palma island hotel, where you can enjoy your meal in the indoor dining room or the beautiful wooden terrace with sea views. A real privilege for foodies: fine cuisine in a natural paradise.
Categories: Canaries, Be inspired
« Princess Hotels: 50 years creating unforgettable travel experiences
10 benefits of spas and wellness tourism »