Protect Yourself, Commitment protocol for Covid-19 for Princess Hotels in the Caribbean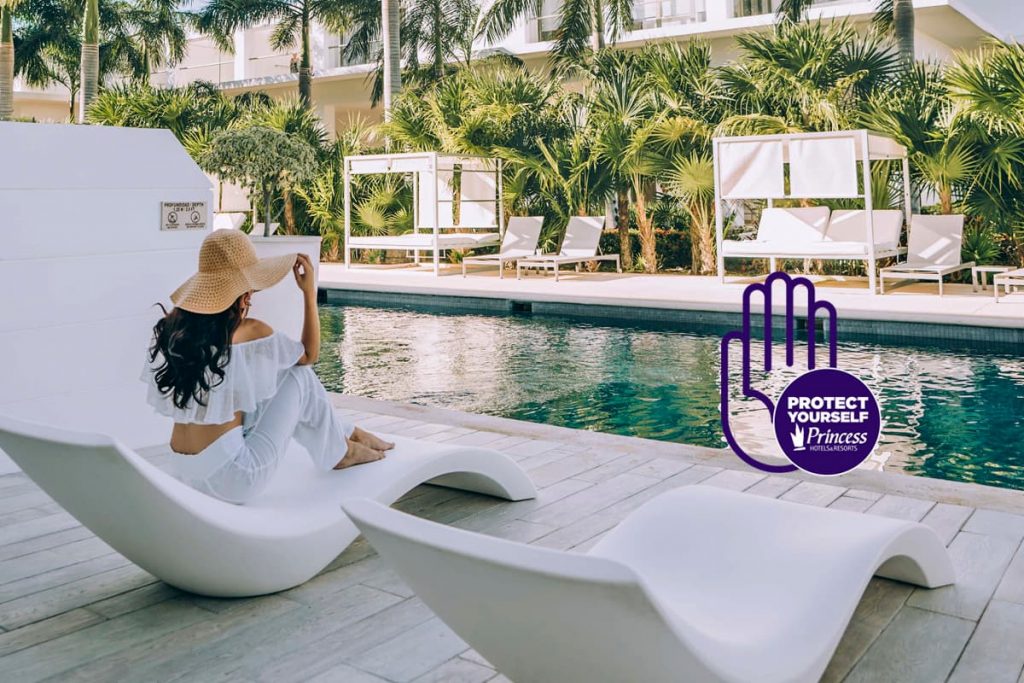 At Princess Hotels Caribbean, our main objective is the safety and well-being of our guests and collaborators. We are working effectively to comply with all the guidelines set by the World Health Organization and authorities against Covid-19, worldwide. To make this possible, we have been working on a strict protocol under the motto "Protect Yourself". Seal that guarantees quality and compliance with all health measures imposed by the authorities.
We want to apologize for the inconvenience that this health crisis may have caused you or your loved ones. We would like to share with you the commitment and action protocol that has been created for our hotels:
What are the General Procedures?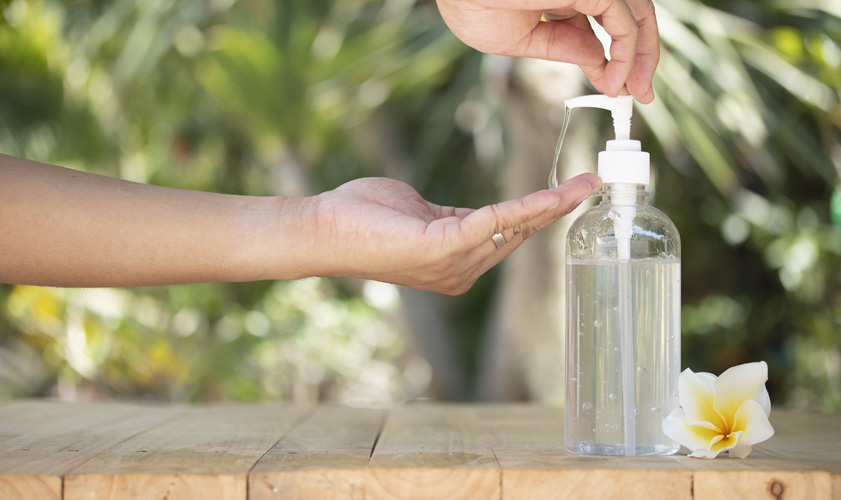 Daily control of the health status of our collaborators. Their temperature will be taken several times a day and a disinfection protocol will be implemented upon admission.

Temperature control for all guests at check-in.

Disinfection of guests' suitcases and shoes before entering the lobby.

Daily disinfection of public areas (bars, restaurants, theaters, etc.).

Disinfection of guest transport vehicles, three times a day.

Cleaning of the air conditioners ventilation filters will be increased.

Control and disinfection process of all purchases with specific protocols.

Enabling of a special area to serve guests with related symptoms. 24 hours medical assistance at the hotel.

Placement of disinfecting gels at strategic points, in common areas, and at the entrance of each consumption center.
What are the Procedures at Reception?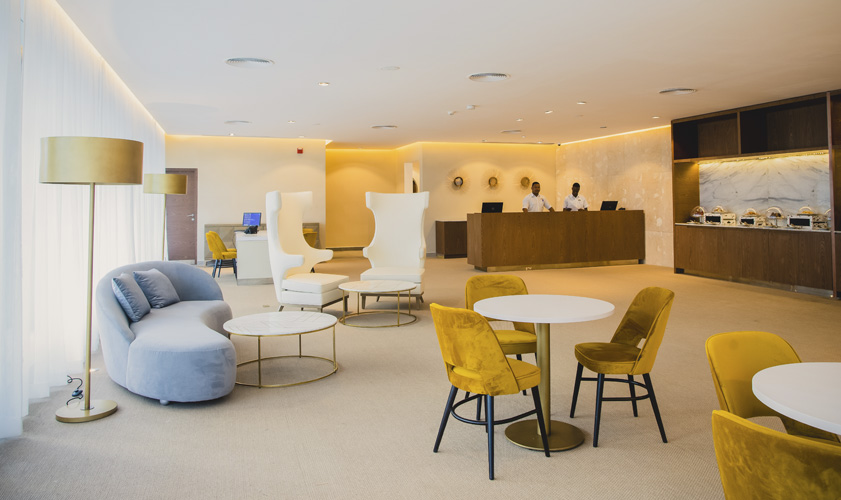 In the Reception / Check-in area, partitions will be installed for distancing and the recommended distances will be marked.

Each counter will have disinfectant gel, which must be used in each attendance, both by the guest and the collaborator.

More counters will be enabled in cases of massive check-ins, as well as specific counters for pre-check-ins.

During check-in, the guest will be given a document with the safety and hygiene regulations that are being implemented.

Controls of the physical state of our guests will be made through calls.
What are the Procedures in the Rooms?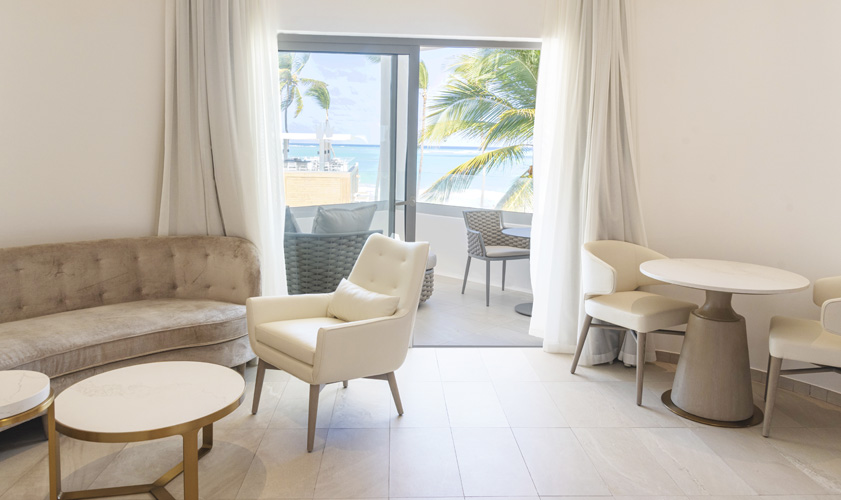 Rooms will be completely disinfected at the departure of the guests, using specific protocols.

All linens in the rooms will be treated at high temperatures to ensure disinfection.

Daily deep cleaning with specialized products.

Maids will use specific protection protocols.

Personnel access, be it room-service, minibar replacement, maintenance or others, will only be allowed if requested by the guest, and with all relevant protection measures.
What are the Procedures in the Restaurants?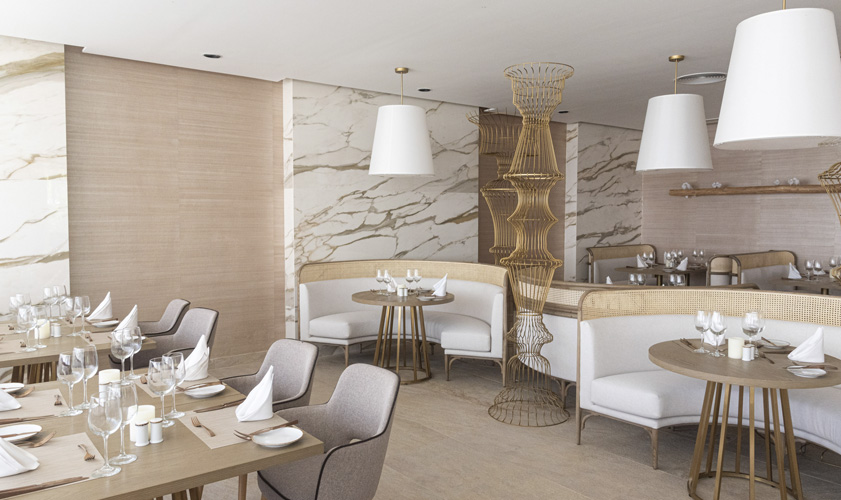 Hand sanitizing gel will be placed at the entrance of each restaurant, its use being compulsory for both guests and hotel staff.

In the buffet areas, part of the food will be portioned and the rest will be served by our staff, as well as drinks.

The separation distance between tables will be extended, and these can be occupied by a maximum of 4 people. In addition, there will be a limited capacity in the areas (restaurants, bars, theater, trains, etc.).

For each service, the table will be disinfected carefully and single-use cloth, tablecloths and napkins will be used.

Specific protocols will be applied to guarantee the cleanliness of cutlery and food equipment.

The restaurant menus will be sanitized after each use by our guests.
What are the Procedures in the Pool and Beach area?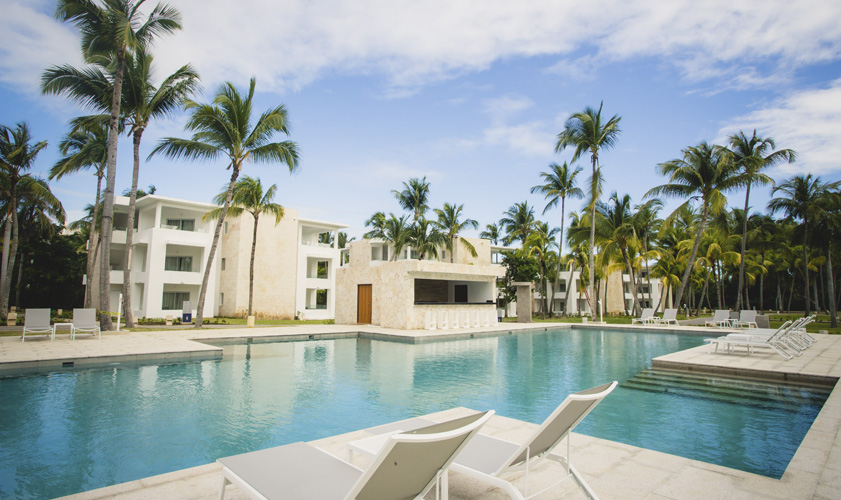 Social distancing in pools and beaches will be maintained.

Daily cleaning of lounge chairs and Balinese beds.

Intensification of controls in the chlorination levels of swimming pools and lakes.
For more information about our cancellation policy, click on the following link: https://www.princess-hotels.com/en/info-covid-caribe/
Categories: Caribbean, Tips, Punta Cana, Riviera Maya
Comments
« Actions of Princess Hotels Punta Cana in collaboration with Pack for a Purpose
Certificate of Guarantee for the Prevention of Covid-19 – Caribbean Princess Hotels »