Discover the Canary Islands' 4 National Parks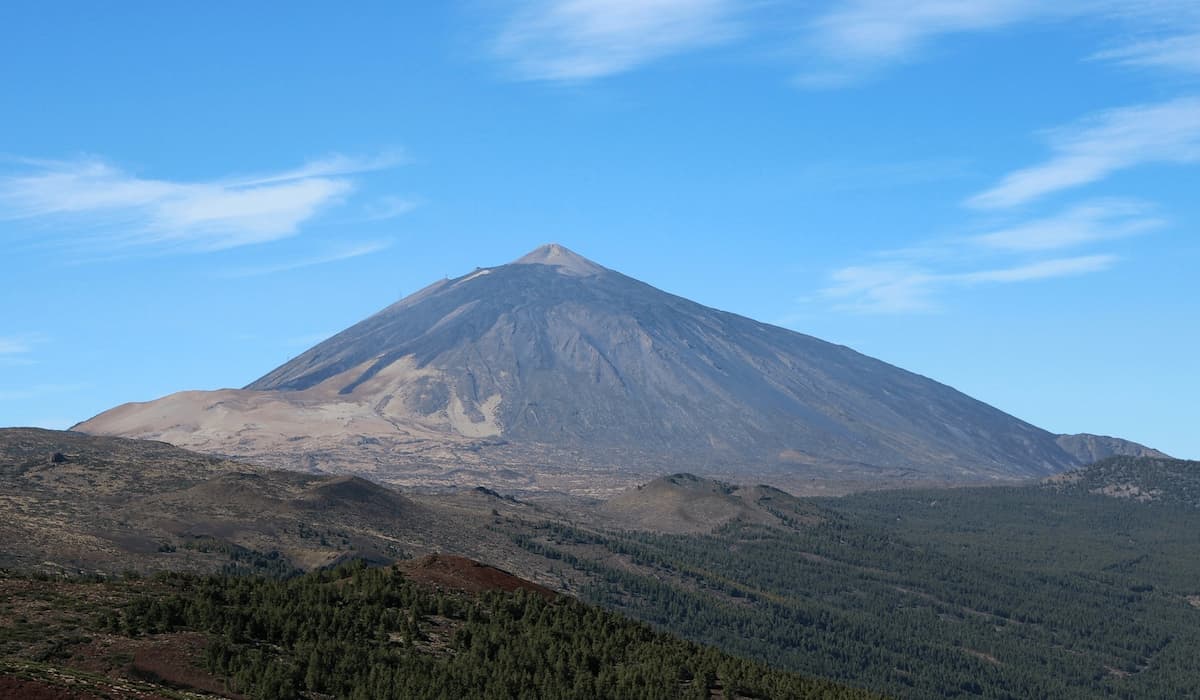 The Canary Islands are about more than paradise beaches. They also boast amazing and abundant nature, which varies immensely across each of the islands. In fact, 40% of the archipelago is listed as a protected natural space. The Canary Islands' National Parks are all part of this picturesque landscape. 
Four of Spain's National Parks are located in the Canary Islands: Teide National Park in Tenerife; Timanfaya National Park in Lanzarote; Garajonay National Park in La Gomera; and La Caldera de Taburiente National Park in La Palma. This makes the Canary Islands the region with the most national parks in Spain.
These protected areas of the Canary Islands represent an extraordinary heritage: the product of the islands' volcanic character. When you visit the islands, these locations are an absolute must.
Teide National Park
Spain's most-visited national park is on the island of Tenerife. This national park is home to Mount Teide, the third-highest volcano on the planet and the highest point in the country. A dream destination for anyone who loves nature, landscapes and hiking. 
This Canary Islands' national park was declared a World Heritage Site by UNESCO in 2007. It's also home to boundless species of flora and fauna endemic to the Canary Islands, as well as significant archaeological sites. 
One of the most interesting activities you can do in this park is take advantage of the short trails, including Arenas Negras or Los Roques de García. Longer hikes include La Fortaleza or Siete Cañadas.
After a fascinating day discovering the delights of Teide, you can head back to relax at the Bahía Princess hotel. From November, the newly-renovated hotel will be designated an adults-only hotel, like its neighbour, the Guayarmina Princess hotel. Both are located half an hour from the national park. 
La Caldera de Taburiente National Park
La Palma boasts one of the oldest and most diverse parks on the islands. Caldera de Taburiente National Park has been formed by an impressive fissure in the land, spanning approximately eight kilometres in diameter and up to a kilometre and a half deep.
 This national park is of major geological interest, as it represents one of La Palma's oldest lava streams. Within the La Caldera crater, you'll also find a wealth of magical springs, fountains and waterfalls such as La Desfondada, a waterfall falling from a height of 150 metres. 
Caldera de Taburiente, with its dreamy natural landscapes, is the perfect place to get active, or relax if that's what you'd prefer, and simply take some photos of its impressive views.
This national park is the perfect place to spend an unforgettable day with family, enjoying endless outdoor activities. And when you've taken in the stunning natural landscape, you can head back to the spectacular La Palma & Teneguía Princess Resort, located in the south-west of the island in Fuencaliente.
Garajonay National Park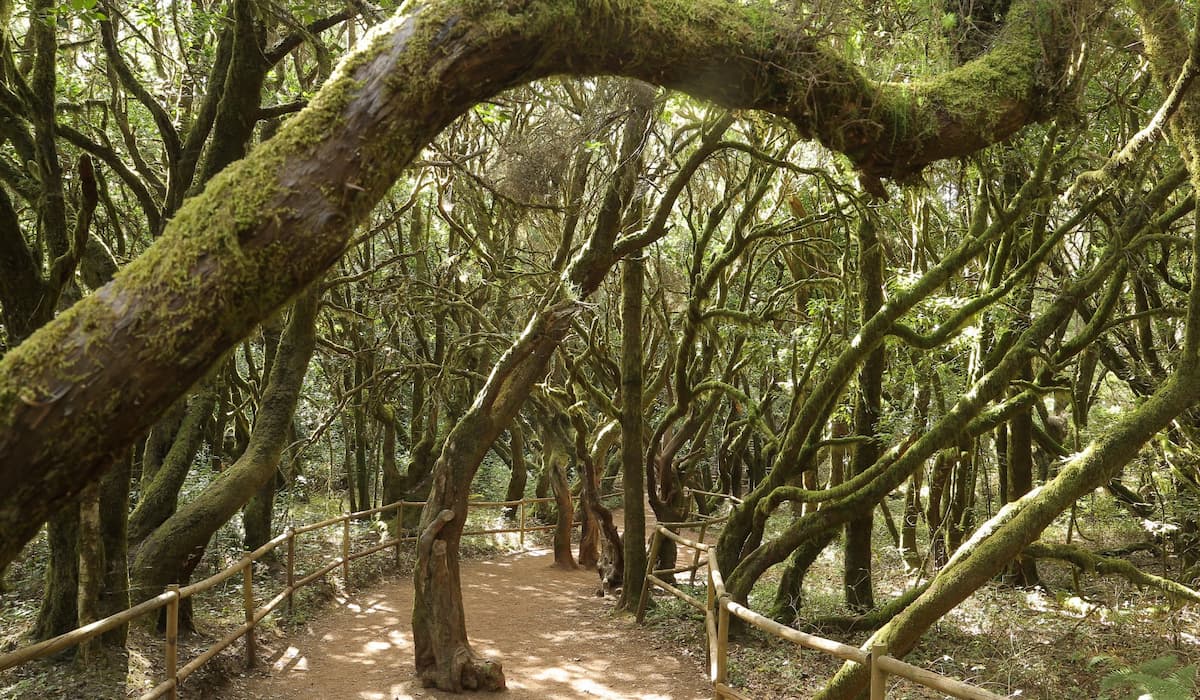 One utterly unique national park in the Canary Islands is located in La Gomera: Garajonay National Park. Its name comes from the romantic Canary Island legend of Gara and Jonay. Legend has it that they threw themselves from the top of the mountain, all in the name of love. It's the region's answer to Romeo and Juliet. 
The park's defining characteristic is its lush, humid laurel forest: it's one of the few that still exist worldwide. It was designated a UNESCO World Heritage Site in 1986, and is also a Biosphere Reserve, together with the rest of the island of La Gomera.
There are a number of activities on offer, including a very accessible network of hiking trails, carving a path through the impressive ancient trees. You can also join a guide who'll take you through the national park, and tell you more about its unique natural features. These free tours take place every Friday of the year.
Timanfaya National Park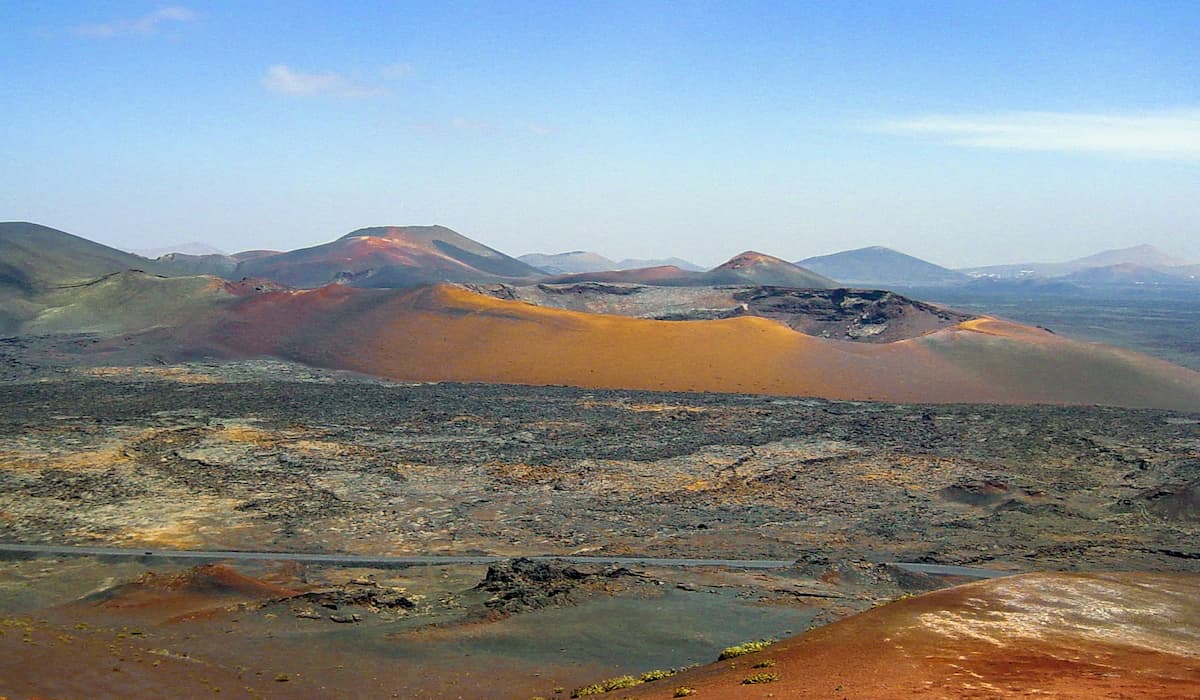 One of Spain's most other-worldly natural parks is located on the island of Lanzarote, on its striking red and black landscape. 
Timanfaya National Park was formed in the wake of the violent volcanic eruptions between 1730 and 1736 that shaped the landscape of southern Lanzarote, and was declared a Biosphere Reserve by UNESCO in 1993. Covering more than 5,000 hectares, there are around 25 volcanoes of unparalleled beauty. You can visit them on foot, by 'guagua', or on the back of a camel – a fun journey that takes around 30 minutes.
Plus, in the Montañas de Fuego visitors' centre, you can also taste the island's local cuisine, and watch demos of geothermal anomalies that take place as a result of the volcanic activity still present in the park.
These are the four Canary Islands National Parks. Four natural wonders that deserve a spot on your list for your next holiday in the Canary Islands!
Categories: Canaries, Tips, Be inspired, La Palma, Tenerife
« Find out 5 ways to enjoy Playa de Las Canteras
7 ways to celebrate Mother's Day at Princess Hotels Caribe »