Plan a unique getaway at our hotel in Maspalomas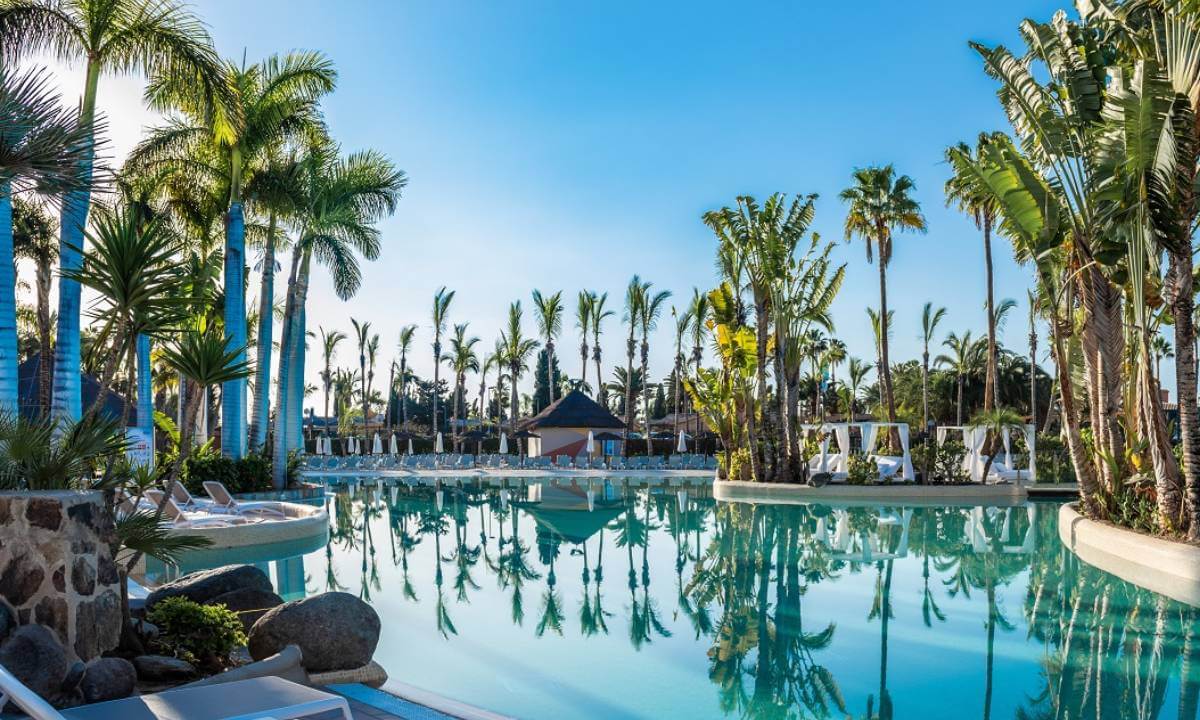 There's a unique treasure hiding in the south of the island of Gran Canaria: the natural reserve of Maspalomas. It is one of the island's most popular tourist destinations, and soon you'll understand why. Its year-round mild climate, endless beaches, golden sand dunes and dreamy sunsets make it the ideal spot to relax and recharge your batteries for a few days. Plenty of reasons to book your holiday at our hotel in Maspalomas.
A hotel in Maspalomas for the whole family
We make it easy for you at Princess, with the ideal option for your next holiday. Our hotel Maspalomas Princess, a magnificent 4-star resort refurbished in 2019, is ready and waiting for you to spend a few days in this Canary Islands paradise.
The hotel, located next to the Maspalomas Dunes natural park, has 389 rooms over 4 floors. Its tropical garden and impressive palm trees offer the perfect setting for a few days of peace and relaxation.
We are waiting to welcome the whole family at our hotel in Maspalomas. We have a fantastic all-inclusive offer so you can enjoy all our services and relax from the very first day.
Endless pools and a water park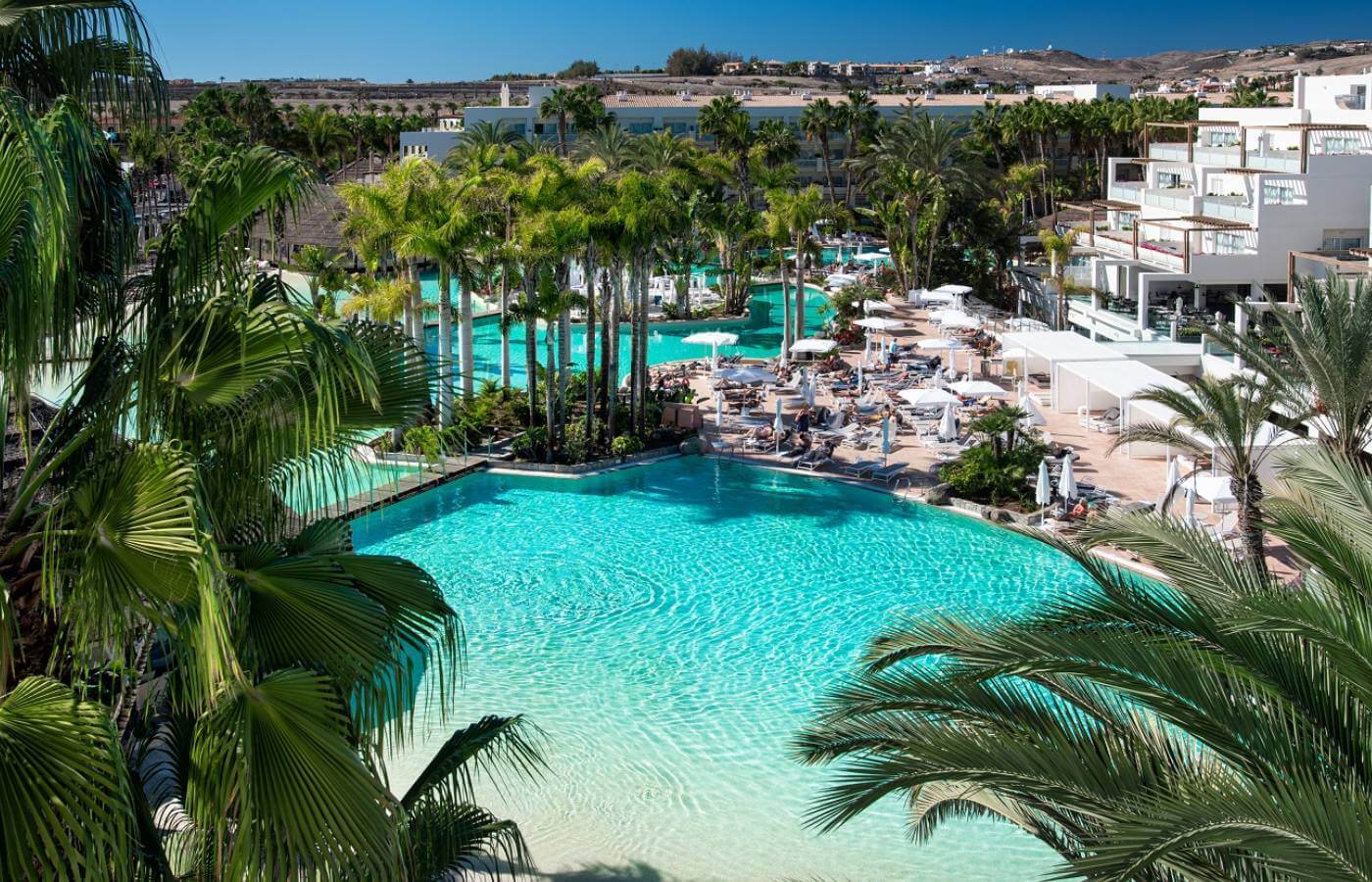 The swimming area is a real oasis next to the Atlantic. It has four pools, including one with sand to simulate a Caribbean beach paradise. You can enjoy the day and evening with a refreshing dip after sunbathing, or relaxing after a busy day on the island with its myriad of options. An original sandy swimming pool where you can enjoy an experience just like being in the sea, along with a large sunbed area.
And for the little ones, our hotel in Maspalomas has a large children's area with a water park, with slides, pools and water jets where kids can have the time of their lives.
The large outdoor spaces contain plenty of spots to rest and relax with its selection of bars and terraces, whilst the rest of the family enjoy the water and fun water park.
The El Goloso, bar in the pool area offers drinks all day. In the afternoon, it is a real treat for guests with a sweet tooth serving cakes, crepes and waffles.
But if you're looking for something quieter and more intimate whilst the children have fun with the entertainment team, we have created the perfect space with the H2O Bar. An exclusive pool bar in the private adults-only area of the hotel, where you can enjoy atmospheric music and a wide range of drinks all day long.
Sport and relaxation in paradise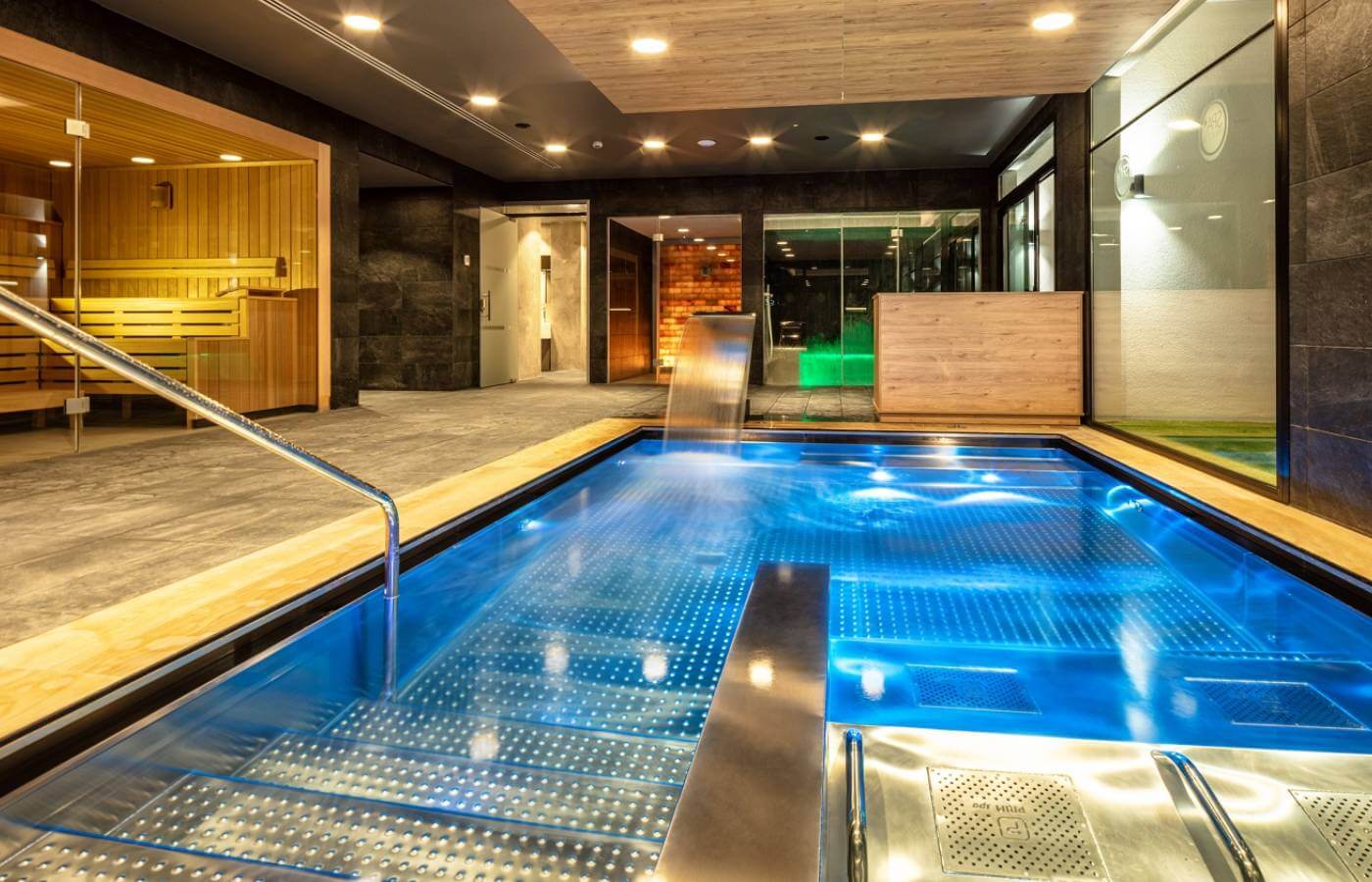 You can get in shape whilst having fun in the sport and wellness area which we have created for our guests, with a gym featuring cardio, strength and spinning machines. You can also take part in sport and leisure activities organised by our entertainment team: Yoga, Zumba, Pilates, beach volleyball in the hotel's sand…
After working out, the wellness area is waiting to relax your muscles, where you can recuperate in the spa with the jet and hydromassage pool. The best way to stay in shape and relax and take care of your body in a hotel in Maspalomas.
An exclusive area on the island
Maspalomas has an exclusive shopping and leisure area. Restaurants, bars, parks and a seaside walk past the majestic lighthouse which is the ideal place to enjoy a sunset. And what more can be said about its endless dunes? You'll discover that close to the hotel in Maspalomas, you have a golden sand beach stretching out over nearly three kilometres. A unique place and ideal for unforgettable photos. And like in any desert, there's an oasis. Very near to the dunes, you'll find the Maspalomas pond. A secluded spot in the south of Gran Canaria with a lagoon surrounded by sand.
International cuisine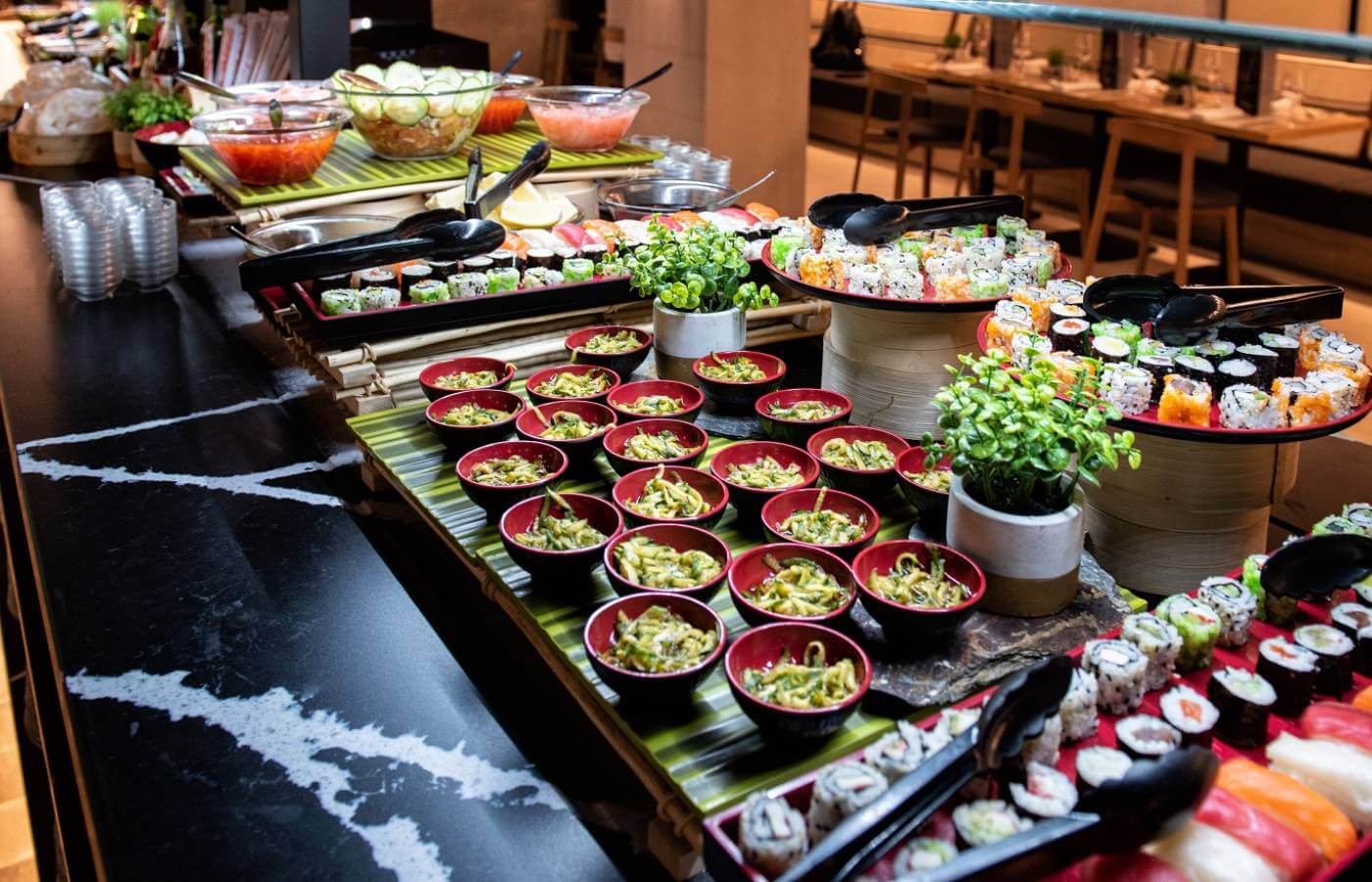 If there's one thing which characterises the hotel in Maspalomas and the Princess chain, it's the varied cuisine offered by its restaurants . Its impressive Food Market with a buffet and cooking stations will delight our guests. If you are staying for more than five nights, you can book a table at one of our themed restaurants Il Peccato is our italian restaurant where you can enjoy pasta and pizza in a cosy dining room and pleasant terrace. And Kotoro is an asian restaurant where you'll be taken on a journey of flavours without leaving the resort. One of the star dishes is the sushi prepared by our kitchen masters which you can enjoy fresh. Two fantastic dining options that you can enjoy in this Canary Island paradise.
And after a delicious dinner, what better than a good cocktail or drink at one of our bars. You can relax and enjoy a pleasant evening with our live music and shows.
Categories: Gran Canaria, Be inspired
Comments
« 5 fun things to do in Maspalomas dunes
A hotel with Bali beds and tropical gardens: pure relaxation »