5 fun things to do in Maspalomas dunes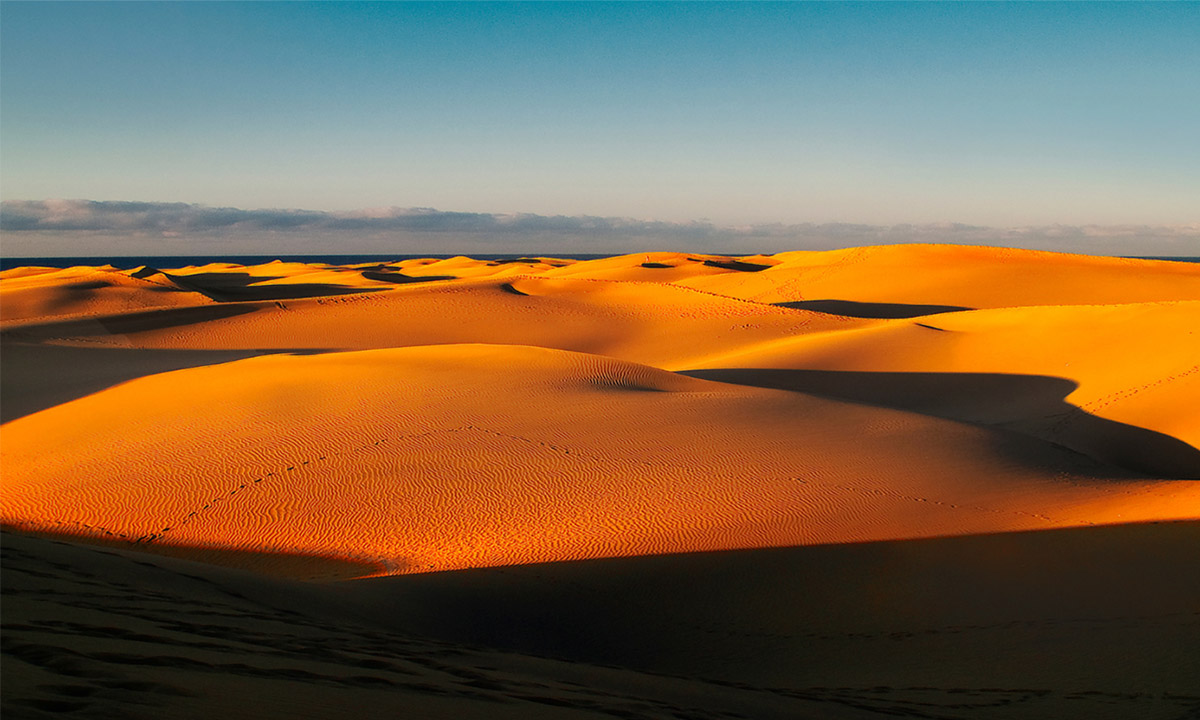 One of the Canary Islands' most spectacular landscapes is ready and waiting for you in Gran Canaria: Maspalomas dunes. There's no place like it in the world… this beautiful ecosystem is truly awe-inspiring.
Maspalomas dunes have been designated Special Nature Reserve status by the Canary Islands Government – and it's no surprise. The 400 hectare area is home to a magnificent beach that blends into the Atlantic ocean, dreamy golden sand dunes, a palm tree forest making it even more idyllic, and a salt water lagoon. And the look of the vast sea of sand in the municipality of San Bartolomé de Tirajana at the south of Gran Canaria transforms with every gust of wind.
Create your own stunning postcard at Maspalomas dunes
To get the most out of your trip to this natural haven, we'd encourage you to go straight to the lookout where you can recreate one of the best postcard scenes in the Canary Islands. These impressive sand dunes with the sparkling blue ocean backdrop will make the perfect snapshot souvenir.
A sun-kissed seaside walk
Next you can carry on your tour of the Costa Canaria on the promenade, which goes from Maspalomas dunes through Playa del Inglés right to San Agustín beach. This lovely promenade has several beach access points so you can hop down to the beach whenever you fancy. The route – just under 5 kilometres – is the perfect place for early morning sports refreshed by gentle sea breeze, or you could enjoy it after dinner by moonlight, with a delicious ice cream or fabulous cocktail.
Learn about the history of the dunes
Visit the Maspalomas dunes Visitor's Centre where you can find out more about the quirks of this enchanting Gran Canaria enclave. You'll find it close to the lookout, and it has information on screens and interactive videos that show you how the dunes formed and how important they are to the region's ecosystem. You'll learn how to identify mobile or fixed dunes just by looking at the vegetation. An educational outing that will teach you more about the environment and the island's natural heritage.
An oasis in the heart of the desert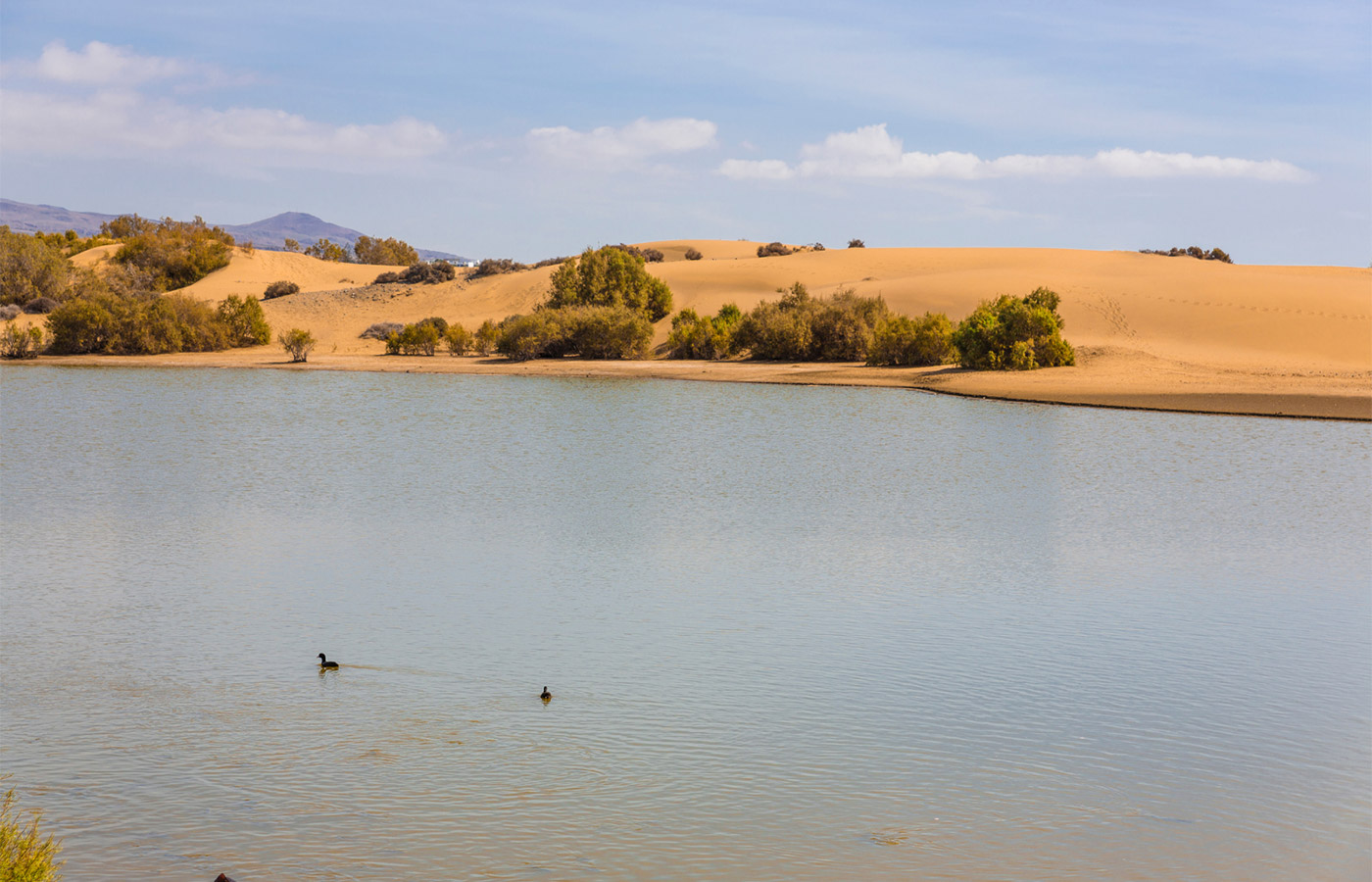 Just 200 metres from the legendary Maspalomas lighthouse you'll find another must-see destination for your trip to Maspalomas dunes: the salt water lagoon. Seeing the aquatic birds that inhabit this incredible landscape is a true highlight. The lagoon is populated with reeds and tamarix shrubs, and you can see up to 24 species of migratory and resident birds. All year round, you can spot the herons and egrets that inhabit the lagoon and delve through its waters for fish and insects to feed on. It's also easy to spot yellow-legged gulls, moorhens and common coots flying overhead.
Take a fun camel ride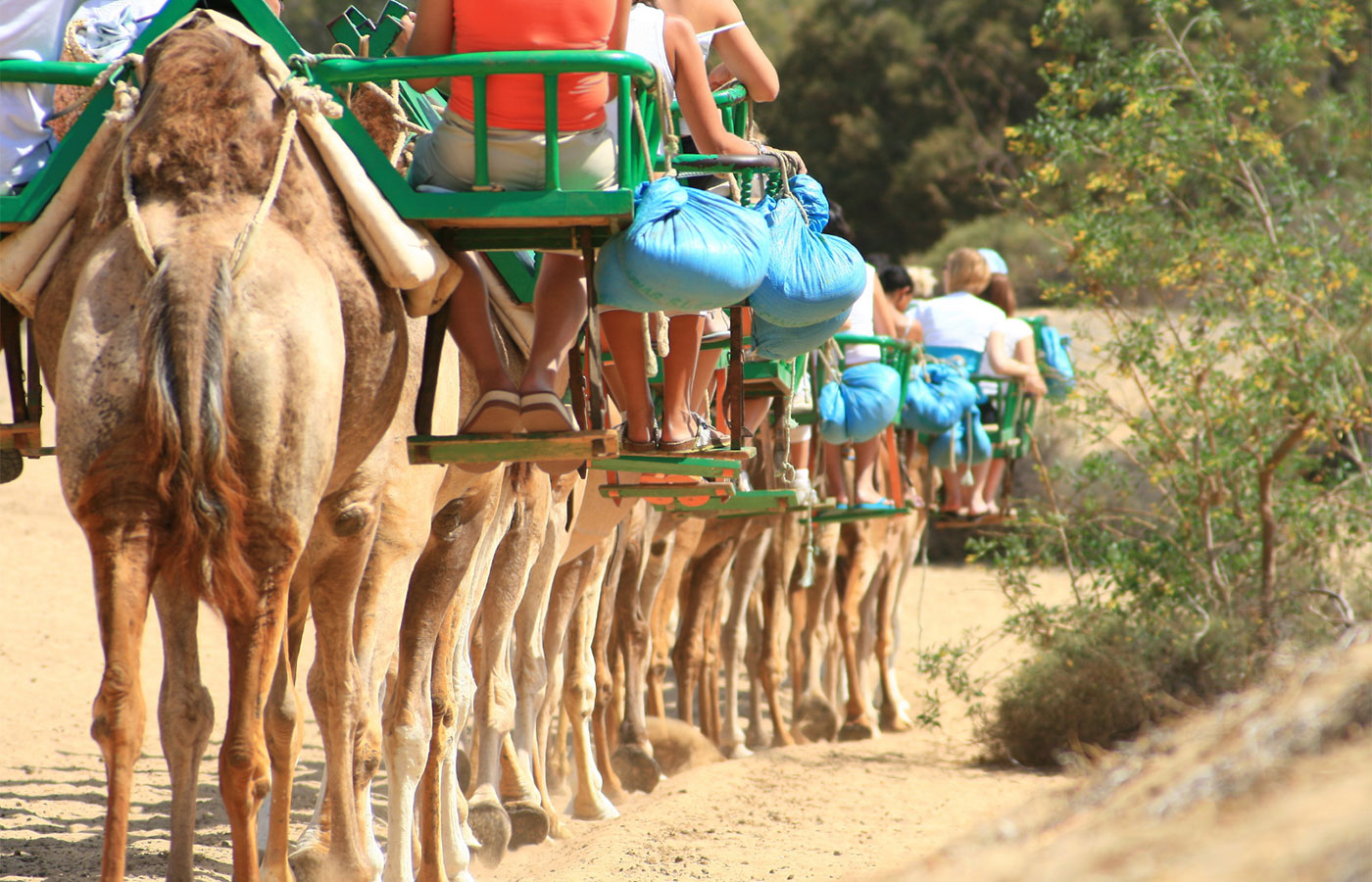 If you fancy an exotic walk across the desert landscape of Maspalomas dunes, why not do it by camel? These animals are perfectly adapted to arid terrains like the south of Gran Canaria. And if you want to be a true explorer, you need to take a trip on one of the chairs the camels carry at their sides. Start your route from the tents next to Fataga ravine, close to Maspalomas lagoon. Spend 35 minutes drinking in the scenery of this unrivalled landscape from your privileged camel-top position. And you'll have a guide with you every step of the way. It's a good idea to pack your sun cream, as well as your enthusiasm – it really is a unique experience.
Pack your bags and head for Maspalomas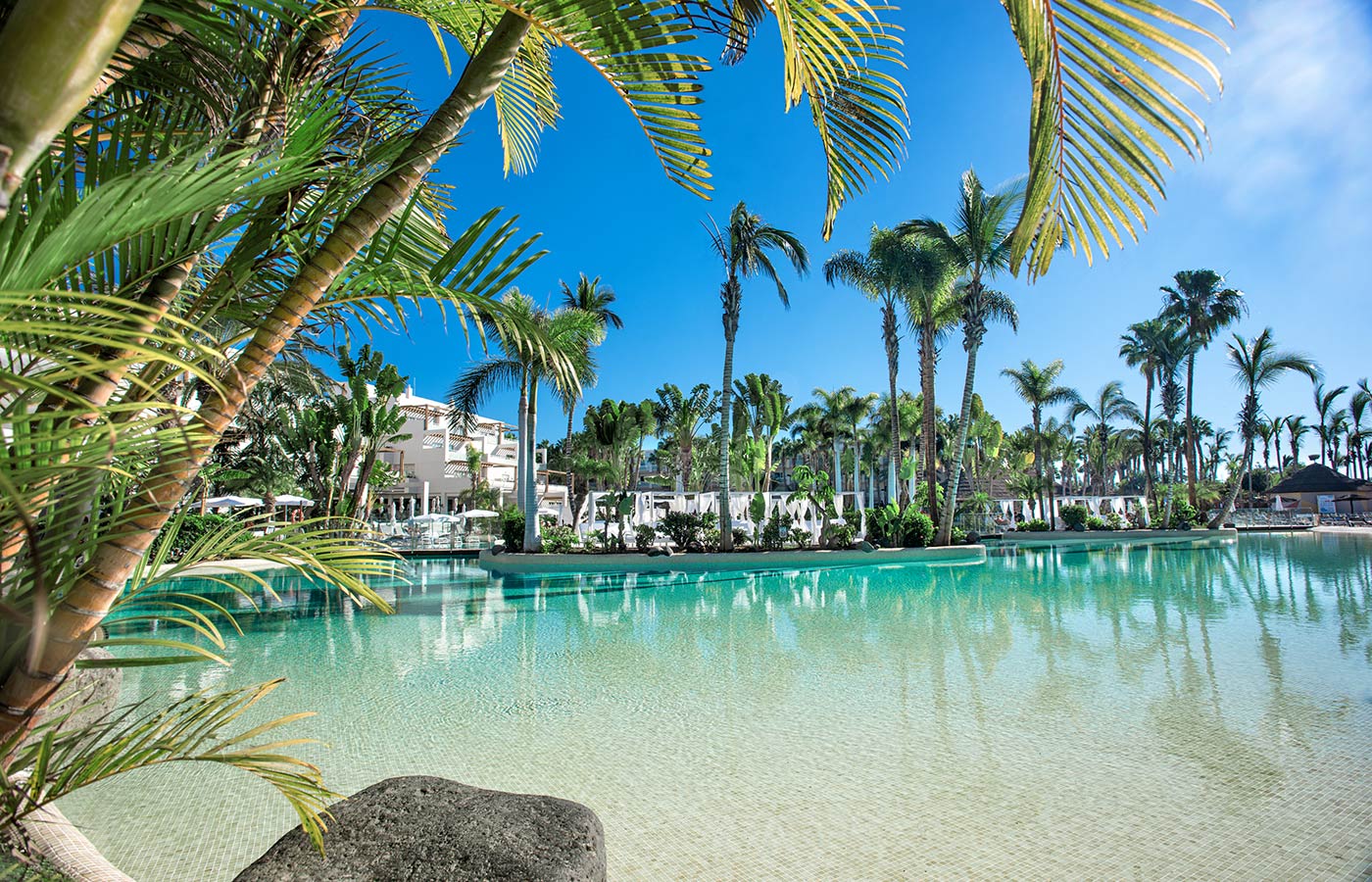 There are endless things to do in Maspalomas dunes. So why not plan your trip now and find out more for yourself? You can choose from two wonderful Princess Hotels resorts for your stay in the south of the island. Tabaiba Princess and Maspalomas Princess, our twin hotels in Maspalomas, both have everything you need for your stay. An incredible swimming pool area for all the family with water slides and a water park for the kids, a menu of sporty activities to choose from every day, a relaxation zone surrounded by gorgeous palm trees and tropical gardens, the huge range of cuisines our hotels are renowned for and themed restaurants for something different… all in a stunning beachside location.
Stay in an idyllic location close to unique landscapes. From our hotels you can get to Maspalomas dunes and enjoy a lovely walk between the lush palm trees and desert landscape dotted with endless sand mountains. We recommend you take this trip early in the morning and get active before the heat sets in, have a peaceful walk to the beach, or enjoy the most magical time of the day and watch a film-worthy sunset.
Categories: Tips, Gran Canaria, Be inspired
« Imagine getting away with your family this summer: book your Canary Islands holiday in advance
Plan a unique getaway at our hotel in Maspalomas »