Princess Hotels Punta Cana delivers school supplies to the Alberto Berroa Educational Center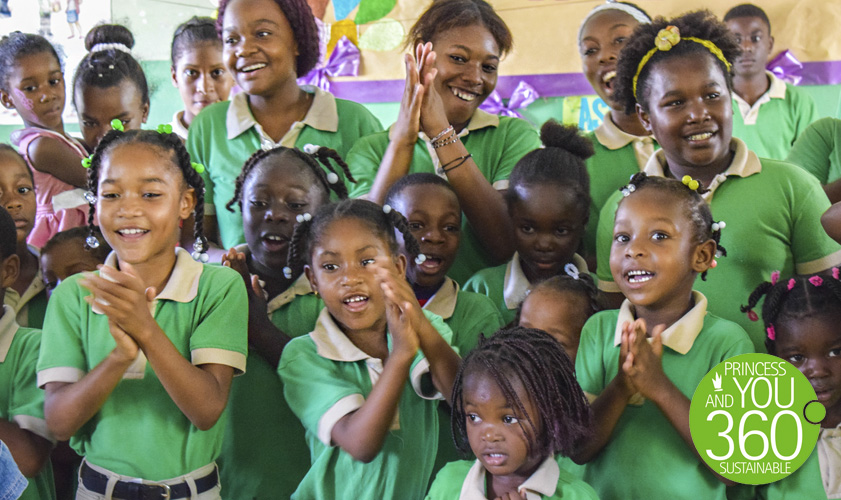 On August 13, we delivered the school supplies donated, to the Alberto Berroa Educational Center, in the Cuey area. A new activity that is part of our Princess and you 360 project, in collaboration with Pack for a Purpose. Thanks to the generosity of all the clients who wanted to join with their donations and gifts, we were able to help about 150 students between 4 and 12 years old.
During the year at Princess hotels we collaborate with different solidarity projects. Customers who wish to help can make a space in their suitcase and collaborate with their generous gifts. This actions are taken constantly, so any gift you want to bring will be more that welcome. What we do is we classify them by themes in order to donate them to the most appropriate projects.
How was the day? Full of smiles and joy
Packed with enthusiasm and especially school supplies for children, we took the bus at 7 in the morning towards our destination. The school is two and a half hours from Punta Cana Princess hotels. It is a very humble public school, whose population lives primarily on livestock and agriculture. Surrounded by mountains, with beautiful views of the green hills and lots of hopeful and smiling children, encouraged and cheerful to see what the new school year holds for them.
Princess hotels volunteers organized school supplies on the tables to facilitate the teacher it's distribution according to age and needs. Meanwhile, Princess entertainers took the opportunity to go out and play with the children. Our food and beverage team also organized tables with soft drinks, cookies and sandwiches, which sweetened the day to those present.
We appreciate the solidarity of our guests and collaborators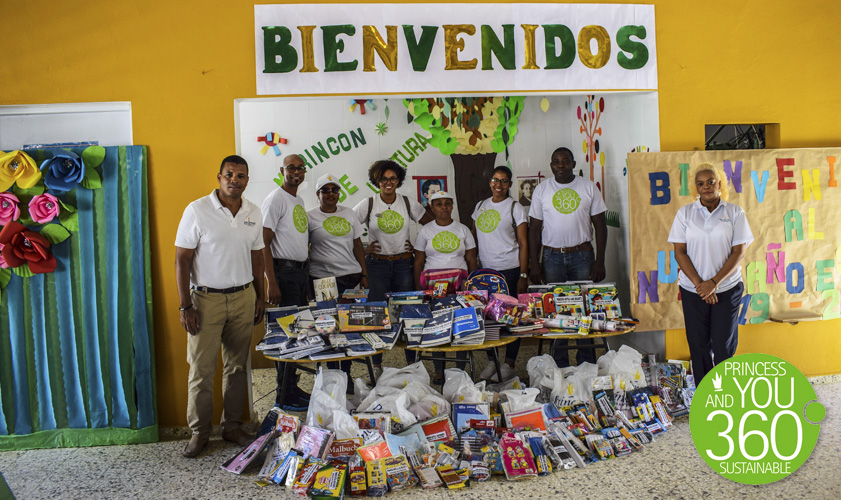 At Princess Hotels Dominican Republic, we are very happy to help our community. We have very kind guests and their generosity is reflected in each of our social projects through their donations and gifts.
We are sure that these children will study with more enthusiasm this year than ever. We love being able to be part of it, and if this year you couldn't, we invite you to be part of these miracles on your next visit.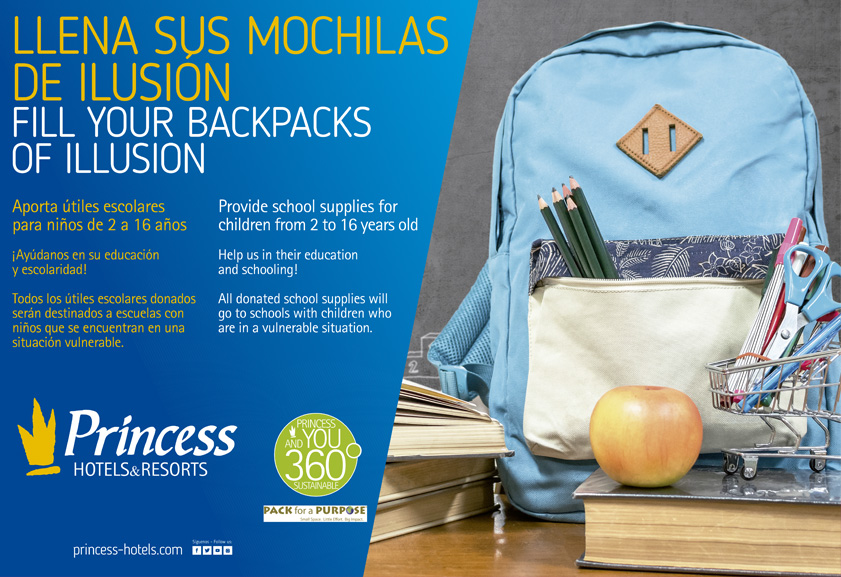 Categories: Caribbean, Be inspired, Punta Cana
« TripAdvisor Certificate of Excellence in 6 Princess Caribbean hotels
Mister Dominican Republic 2019 at Tropical Princess »