Interview with Raymundo Moran, General Manager Assistant at Platinum at Grand Riviera & Sunset Princess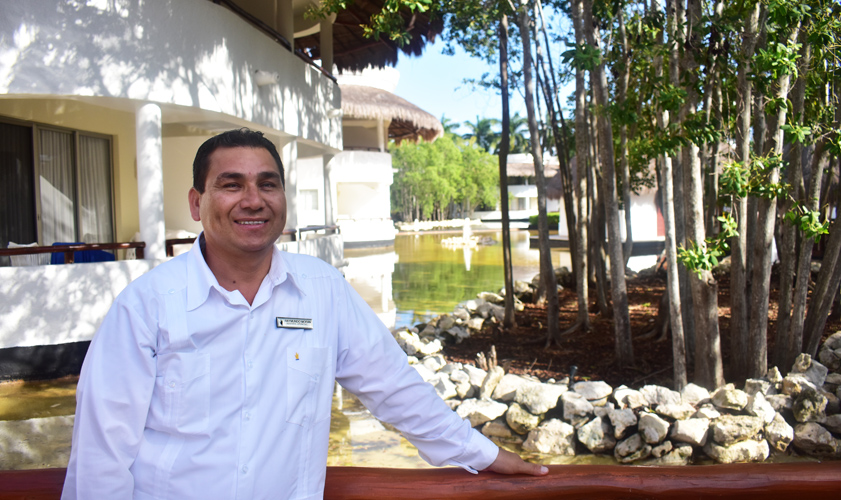 Can you give us a short description about yourself?
My name is Raymundo Moran, I'm from the state of Veracruz, Mexico. I am 45 years old and I have been living in Cancun for 20 years or so. I have dedicated most of my working life to the hotel industry which has been a very beautiful experience. I like to support my coworkers in whatever they need, I am adamant on the task until the goal is achieved. I consider myself a creative and proactive person.
Can you explain where you are from and how did you get to Princess?
I am from the state of Veracruz, Mexico and I arrived at Princess because I was not satisfied in the previous company and when I saw the announcement of the position in which I was interested I sent my resume. A few days later they called me for a first interview and they liked my profile and here I am.
I am Assistant General Manager.
My main functions are:
Supervise and guarantee that all of the Quality Standards in the different services provided by the Hotel are followed. Issue reports on the different situations that occur in daily operation. I always try to have a proactive attitude, high level of creativity and organization, service orientation and ease of establishing interpersonal relationships.
What do you value most about your work?
That this Company's values coincide with mine, without a doubt. Feeling of belonging to a team, where there is room for diversity and the individual needs of employees are also very important to me. That every employee is allowed to think, create and decide when necessary, without fear of error. Also, that my job has functions that, occasionally, take me out of my comfort zone, which helps me to learn more and improve my abilities. To be able to contribute to the improvement of the well-being and relationships with guests, external and internal. It's something I've been doing for years and I want to continue doing.
From your day to day, how do you practice or contribute to the hotels social and environmental responsibility plan?
I use the containers for recycling, I use the sheets of paper on both sides and I've said "goodbye" to the plastic bottles since I only drink water in glasses. I take care of water and electricity.
What is your favorite place in Riviera Maya? And in the hotel?
Tulum

The Xkekén Cenote

Xcaret

Xel-Ha

The fifth avenue of Playa del Carmen
In the hotel I really like the area of villas, it is a very cozy place, surrounded by gardens and water and it includes an excellent concierge and bar service.
What would it be your recommendation for someone to visit us? The thing that they cannot miss!
You cannot miss Our variety of a la carte restaurants, you will love the food and, also, our cocktails, wines and spirits that are all of very good quality.
Would you like to add anything else?
We invite you to try and experience the beauty and quality of our hotel in all aspects. There is a wide variety of things to do in the hotel from tennis, archery, beach volleyball as well as the many swimming pools and restaurants, bars, etc.
I've got no words for the good service, it is incomparable.
We await you at Princess México.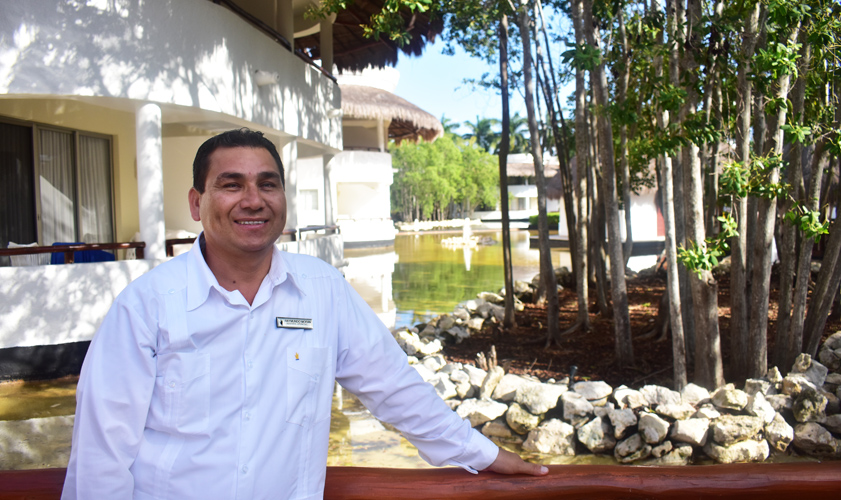 Categories: Caribbean, Be inspired, Mexico
Comments
« New opening: Grand Bavaro Princess Hotel in Punta Cana
Vow renewal in the Caribbean by Princess Hotels »