5 Best Restaurants in Punta Cana by Princess Hotels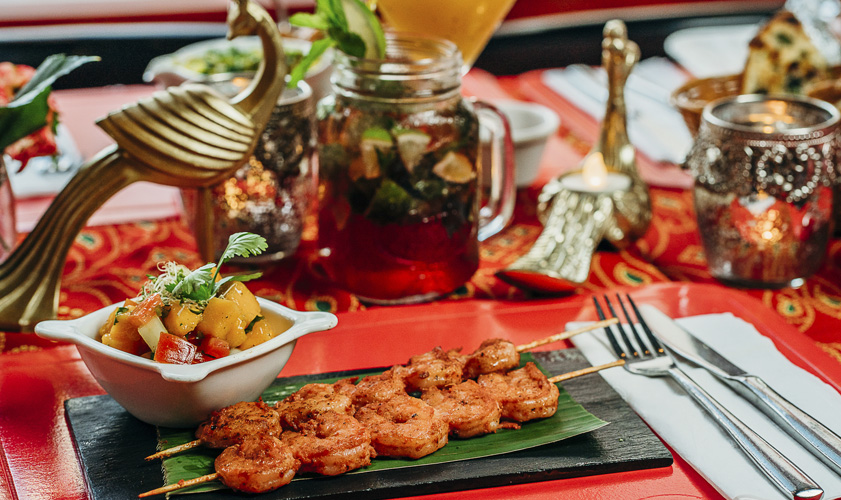 Punta Cana is an area of continuous renovation and growth, thanks to the tourism in this southwest dominican region. With more and more leisure and restaurant offers available. Because of the multicultural population from around the world, the gastronomic offer is really varied!
Here is a selection of the best restaurants in Punta Cana. We would like to indicate that all the restaurants mentioned have been selected according to different criteria:
For their delicious meals

For their facility to adapt to different diets: vegetarians, allergics…

For its unique atmosphere

For its friendly staff

For the excellent service
1. Pranama Restaurant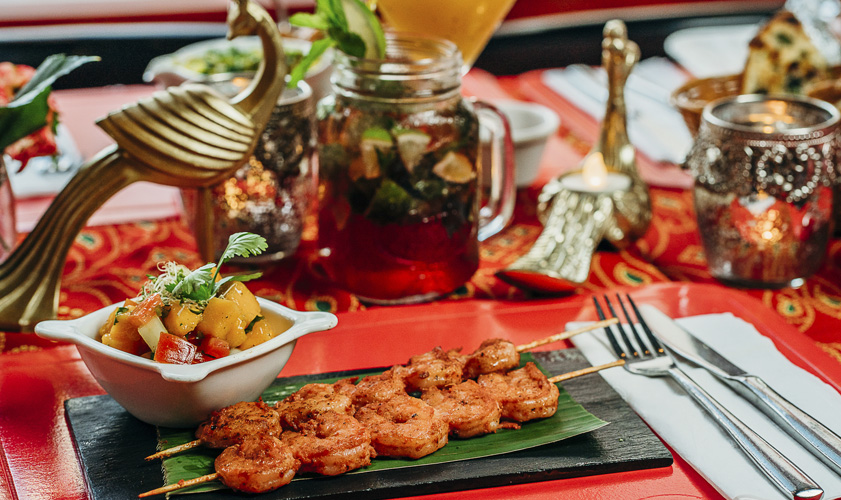 Undoubtedly, this indian restaurant is one of the best restaurants in Punta Cana and a reference in the country. Its chef, Krishna Duddukuri had brought to the Dominican Republic, the best traditional indian recipes, conquering the hearts of everyone who has visited the restaurant. Homemade meals, made with fresh and natural ingredients, that evoke distant lands on the palate of foreign customers. They have reminded the Indian customers of their childhood, in a complete trip to the gastronomic heart of India. Awakening the senses:
From sight and sound thanks to the original decoration and exotic atmosphere

From taste, touch and smell of spices, herbs and magic in each dish
We highlight the following dishes:
Murgh Makani: also known as Butter Chicken, probably the best known and best selling Indian dish in the Pranama Restaurant! Chicken in a soft creamy sauce with cashews and vegetables, and everyone that has tried it, love it.
Biryani: is a typical meal from Hyderabad, the chef's own town. This iconic Indian dish could not be missed from the menu. A delicious and aromatic basmati rice, mixed with vegetables, spices, and if you want, either chicken or lamb.
Tandoori Naan: made in an original and authentic tandoor oven. In Pranama, they prepare this delicious indian bread daily in a traditional method. You can add ingredients such cheese, cilantro, chili or one of the favorites, garlic.
♦ Pranama Restaurant is located 10 minutes from Punta Cana Princess Hotels, in the main restaurants area in Bavaro.
2. Bachata Rosa Restaurant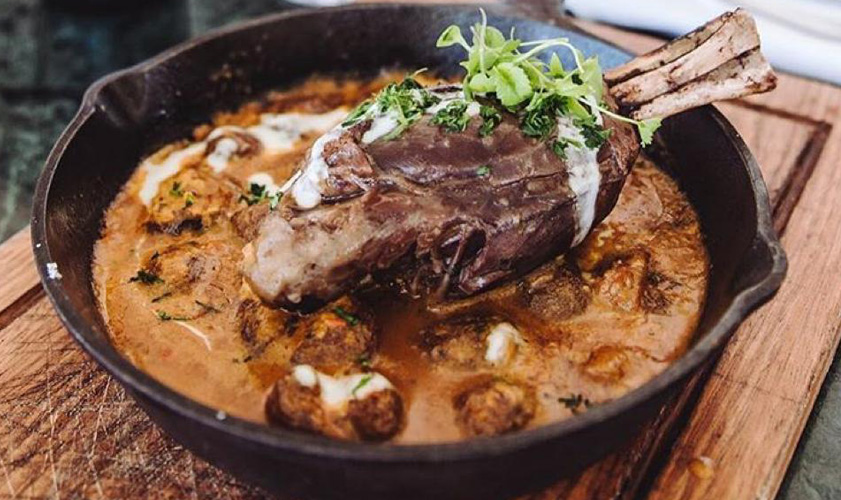 As you can tell from the name, this international gourmet restaurant, carries the Juan Luis Guerra spirit. One of the best restaurants in Punta Cana! Not only in name, but also in its authentic and original decoration, that leaves no one indifferent. A really visual show that competes in prominence directly with its delicious meals elaborated with singular mastery by the chef Joaquín Renovales. The fans of the singer will love the menu designed with the lyrics of his songs. We could spend hours talking about its spectacular staging and atmosphere!
The food is characterized by an excellent product quality with a respectful and delicate treatment. Varied international dishes make up a menu to reach the taste buds of each and every one of the hundreds of customers who visit the restaurant every month. One of the highlights is its wood oven visible to the diners so that they can see how the delicious meals such as the certified Angus beef, the grilled vegetables or smoked bacon are prepared.
♦ Located 30 minutes from Princess Hotel in the modern shopping center Blue Mall.
3. Balicana Restaurant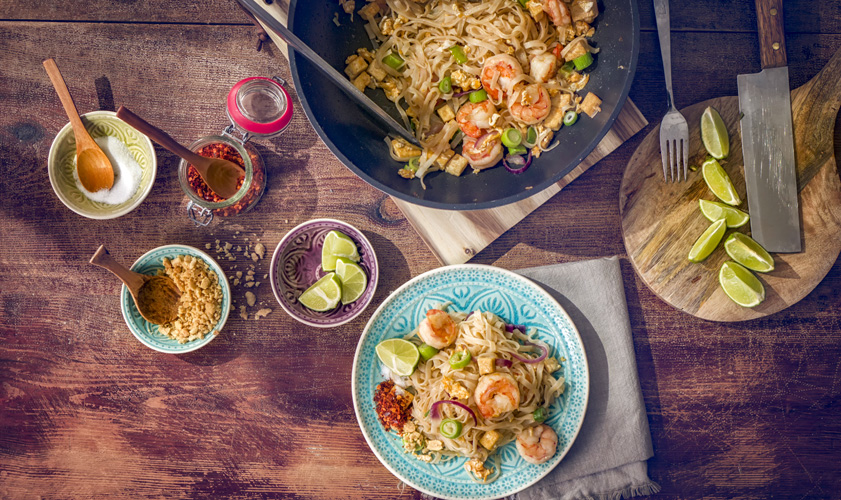 Delicious Thai food in one of the best restaurants in Punta Cana, renowned in the area for many years! It doesn't matter if they change the premises because their customers will always follow the asiatic meals that Sinuhé chef so fondly makes. In a chill out atmosphere, overlooking beautiful tropical gardens, the restaurant has reserved and exclusive areas. Perfect for meeting with friends or romantic moments! The food stands out for its exotic combination of flavors, subtle and aromatic fusions that surround the diner. It's difficult to choose some dishes as favorites, but here are our recommendations:
Balicana sampler: perfect to share some starters, a bit of everything! The crispy vegetables tempura with an exquisite tamarindo sauce, the delicious rich grilled chicken satay with peanut sauce and the oriental food ambassadors, the spring rolls with their bittersweet sauce, a bit spicy.
Pad Thai: undoubtedly one of the most requested and famous dishes of the thai cuisine. Marvellous rice noodles with assorted sauteed vegetables to which you can add: prawns and/or chicken, with peanuts and tamarind sauce.
The lightly spicy chicken and pineapple curry: made with yellow curry, tasty coconut milk, delicious bamboo shoots, carrot, peanut, leek… Accompanied with white rice, a perfect meal if you want to delve into the Thailand flavors.
4. Breakers café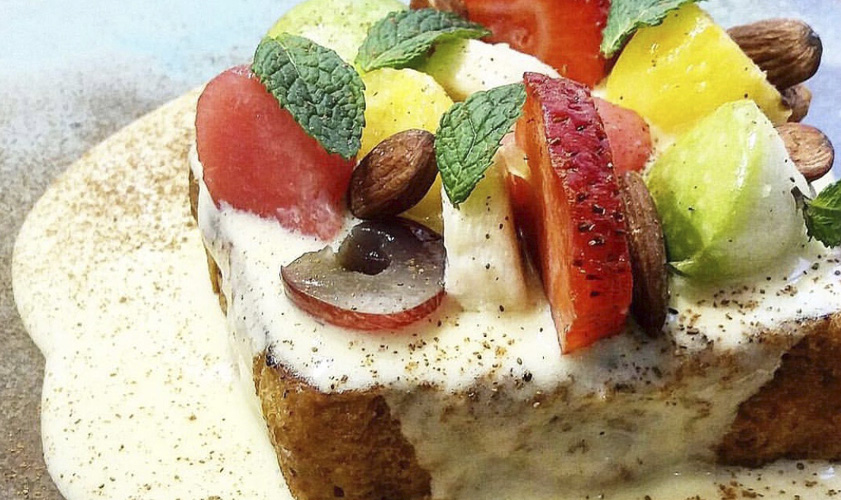 A cozy café in the heart of Bavaro, which surprises us with its artisan and fresh flavours. Inspired by the warmth of this land, the soft and relaxed atmosphere, is a perfect accompaniment when quietly tasting any meals that they serve. They take care of every detail on the plate, a friendly service and a wide range of options for everyone, from salty lovers to the sweet tooths.
Our recommendation is to visit the Breaker café with a group of friends! A quiet morning, enjoy a good brunch and order a variety of dishes to share. We would like to highlight:
Its soft croissants: that melt in your mouth and compete directly with the best in France, accompanied with an exquisite homemade jam!
Avocado Galore: warm and crusty multi-grain toast, with fresh avocado, poached eggs and homemade mayonnaise with a spicy touch.
Apple pie: grandma's homemade recipe that you won't want to share with anyone, probably the best apple pie you will ever taste!
♦ Located 10 minutes from Princess Hotels, at Coral Village square.
5. Foodie's Truck Bávaro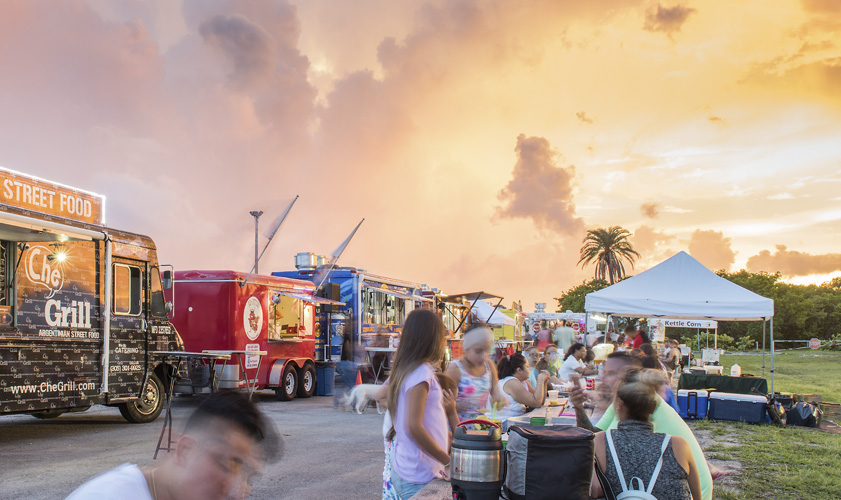 Why do you have to think about a type of restaurant if you can enjoy all of them? The newest and original food truck concept arrives in Bavaro! A specially prepared area for your fun nights, with a comfortable park area, a kids play area, karaoke nights, sports broadcasting… and of course, a wide range of food trucks with different cuisines! No doubt, this is one of the best options if you are looking for the best restaurants in Punta Cana. Located in an orderly manner, they have an area for community chairs and tables, so on the same table everyone can eat a meal from different origins. Would you be able to decide on just one?
Foodie's Truck Bavaro is perfect for evenings with friends or plans with children. While some opt for a delicious American style burger, others may be enjoying an indian curry, or why not share some sushi. Countries like Venezuela, Perú, Italy, Argentina… all of them have their representation in this extended area with the most varied meals per square meter. 15 different food trucks! The food trucks also offer sweets, such as delicious homemade ice cream. A gastronomic experience that bring together: "Good, pretty and cheap".
♦ A complete plan suitable for the whole family, located 15 minutes from Princess Hotels.
We hope that you have enjoyed our selection of the best restaurants in Punta Cana Selection! The best plan to accompany a beach day in the best beaches in Dominican Republic. Don't hesitate to comment if you have had the chance to enjoy one of them. Also if you want to add some comments, we will be pleased to read your opinions!
Categories: Caribbean, Tips, Be inspired, Punta Cana
« This is how we celebrate the International's Women Day at Princess Hotels Caribe
This is how we celebrate World Water Day at Princess Hotels Caribe »