The best cycling routes in La Palma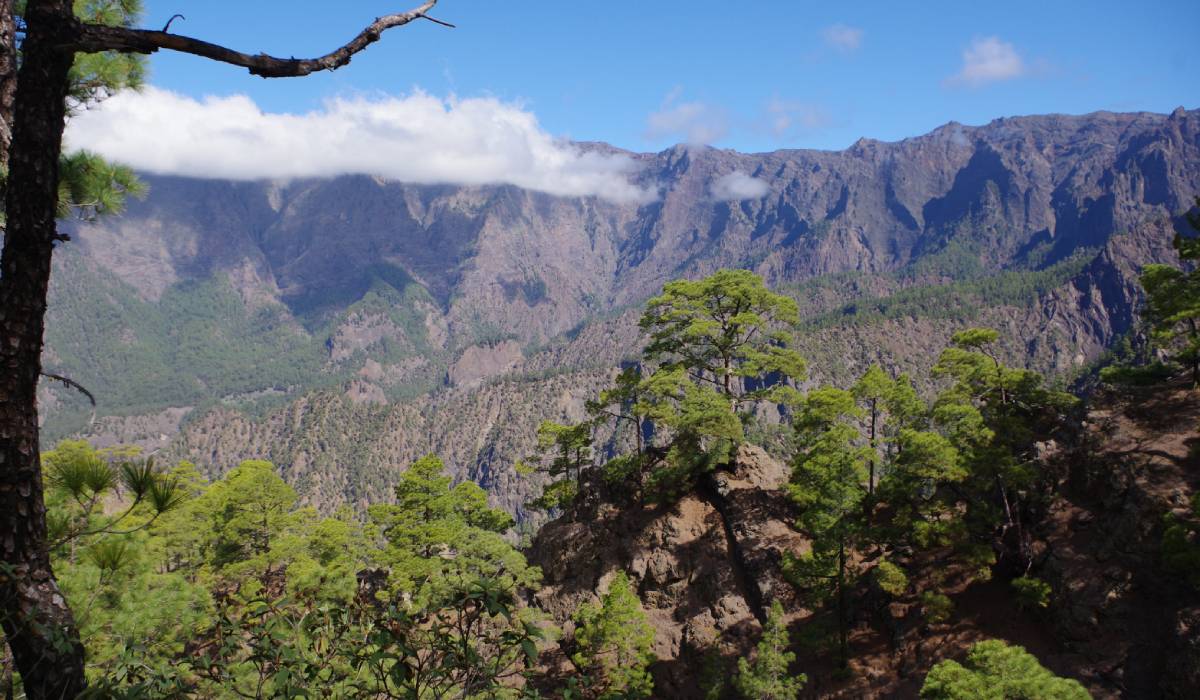 You can travel around La Palma any number of ways. Cycling might not be the most traditional, but we love it because it's so different. As you cycle through volcanic plains, lush laurel forests, Canary Island pine forests, or along the steep Atlantic coastline, you couldn't fail to fall in love with the island.
Long forest tracks and paths suitable for two-wheeled adventurers make the 'isla bonita' one of our top destinations for cycling or discovering mountain biking (MTB) and downhill runs.
Plus, it's an eco-friendly, sustainable way of discovering what made UNESCO designate World Biosphere Reserve status to the whole island in 2002
Rent bikes in La Palma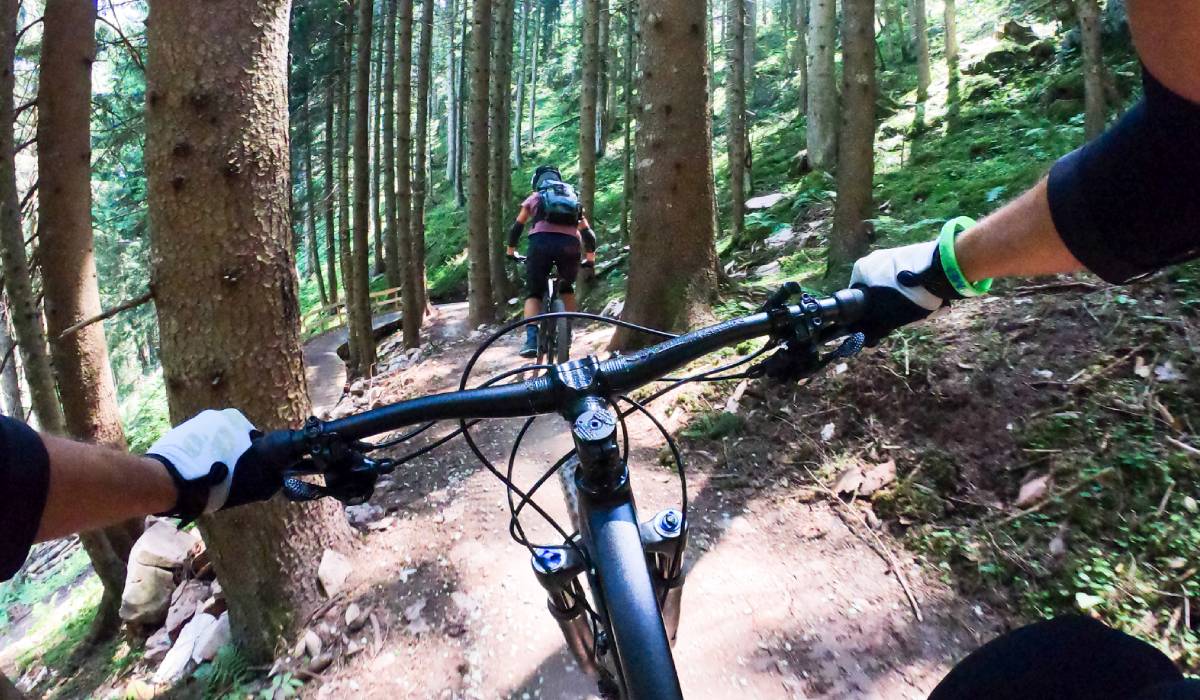 There are endless options on the island for bike rental – no matter what type of bike you're looking for, your skill level, or the types of tracks you want to cover. It might be harder to find the right travel companion though.
It's important to map out your route and research the condition of the route you intend to take well. Downloading the route to your bike GPS could also prove to be helpful. You should base your decision on which bike to rent on the type of route you've got in mind.
If you're just looking for a well-travelled path for a tranquil and easy bike ride, enjoying the sun and the lovely palm beach breeze, a basic rigid bike is the way forward.
However, if you're thinking about longer, harder rides on uneven ground, or a downhill track through the palm tree laden mountains, you'll want to go for a bike with full suspension with at least 160 mm of travel. This would be the perfect choice for trails like the volcano route.
Of course, if you're looking at more average complexity tracks, you might want something in the middle. A versatile MTB, with full suspension and around 130/140 mm of travel could be your best bet.
Route map for the north of La Palma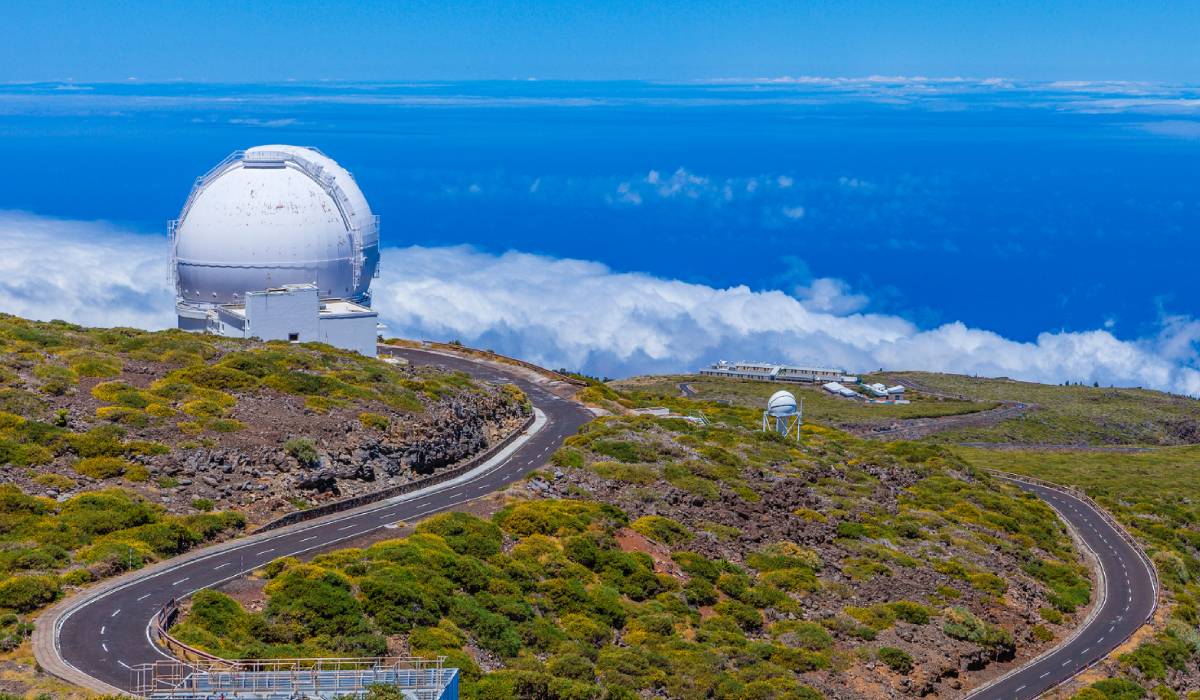 The north of the island is home to the steepest, most rugged areas. The terrain along the trails is a real cycling challenge. Going on a downhill run through towering ravines is a major draw to this region.
You can ride up to Roque de Los Muchachos and visit the observatory that's home to one of the largest and most advanced telescopes in the world: the Gran Telescopio de Canarias. The narrow Garafía – Barlovento road is the starting point for a ride that boasts views of the region's amazing banana plantations, other agricultural regions, and the immense and beautiful laurel forests. You'll feel like you're in a film. To get to Roque de los Muchachos, you'll need to navigate a tough 15-kilometre climb. But when you get there, you'll get unrivalled views of Caldera de Taburiente.
Plus, on the way to Roque de los Muchachos you can also access a circular route that starts from Puntagorda. If you've got a more leisurely ride in mind, on flatter terrain, you could think about a tour of the capital city, Santa Cruz de La Palma, and head for San Isidro in Breña Alta, a 20.4 km stretch.
True cycling experts may want to try out the circular route from Mirador de Garome, past Mirador del Time, to Casco de Puntagorda and back again. You need to be in top physical shape for this one. It's a long route at 43 kilometres and includes a lot of steep climbs. One of La Palma's best MTB routes.
Route map for the south of La Palma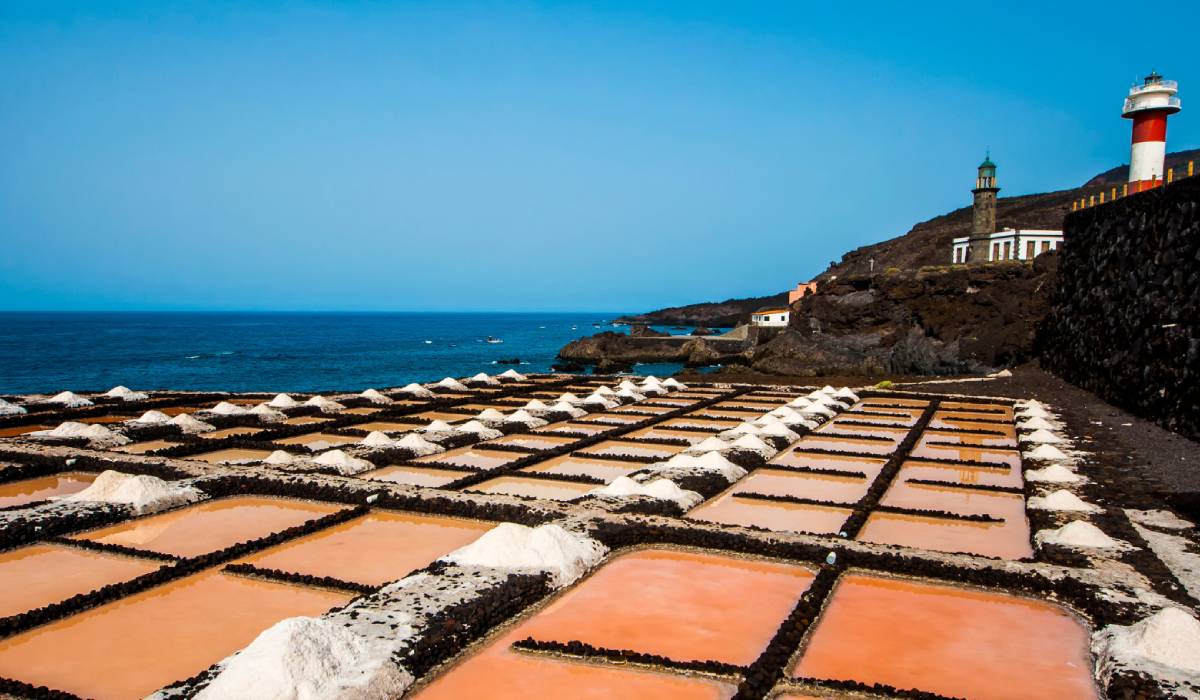 When you ride around the La Palma coastline on your bike, you'll encounter arid landscapes, routes between volcanic cones, and absolutely breathtaking sunsets. All of these dreamy settings are contained in the route map for the south of the island.
Fuencaliente municipality boasts the most bike trails on the island. Under the watchful eye of San Antonio and Teneguía volcanoes, a 127-kilometre route starts out at Mirador del Time, goes through Las Angustias ravine as far as Tazacorte and Los Llanos de Aridane banana plantations, then continues to Los Canarios and ends at the famous Fuencaliente salt flats, right next to the lighthouse. You could also take a different route to the lighthouse, going from Refugio El Pilar and taking in just some of the volcano route. Magical landscapes with history behind them.
Visiting these volcanoes is a unique experience and something you'll remember for a lifetime. It's as though they're still alive. The visitor centre at San Antonio volcano is the end point of the route. It starts at Playa Los Cancajos in Breña Baja, and follows the coastline from east to south.
These protected landscapes represent an extraordinary heritage: the product of the archipelago's unique and authentic volcanic character. The result is a truly unforgettable cycling experience.
Categories: Canaries, Be inspired, La Palma
« Platinum Zone: Exclusive area at the Grand Bávaro Princess in Punta Cana
Children's Day at Princess Hotels Riviera Maya »