The best hotel entertainment in the Canary Islands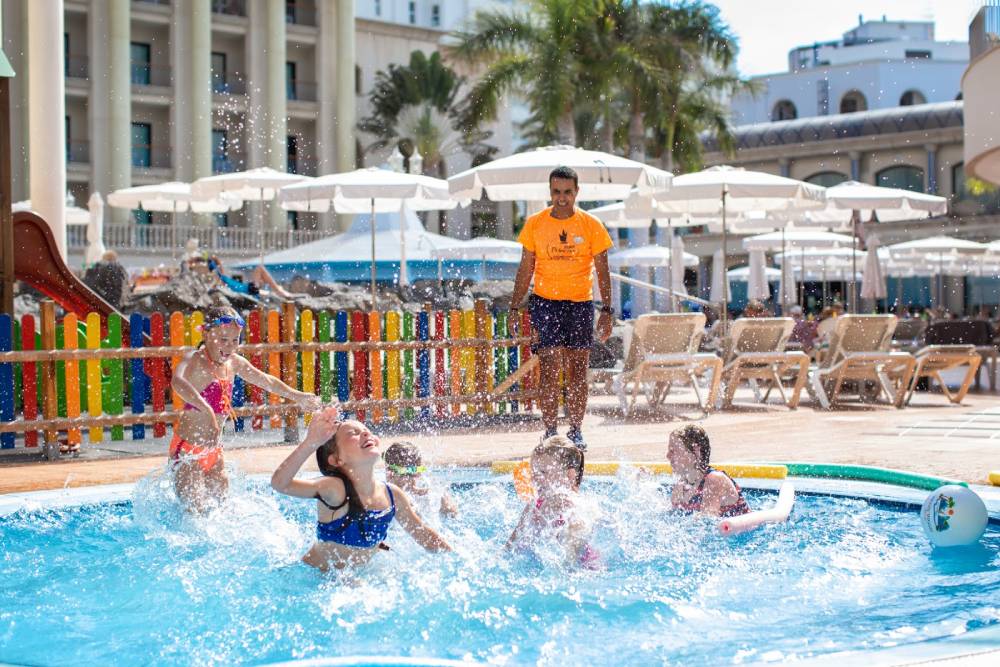 When the holiday season gets closer, the questions just keep on coming: where to go, where to stay, etc. And if you're travelling with children, they'll be at the top of your mind. Will there be places for the kids to have fun? Will there be children's entertainment for all ages and tastes? This is why Princess & Hotels Resorts are the best option for you and yours. There are countless things to do to keep kids happy and adults relaxed.
Activities and facilities made for treasured family memories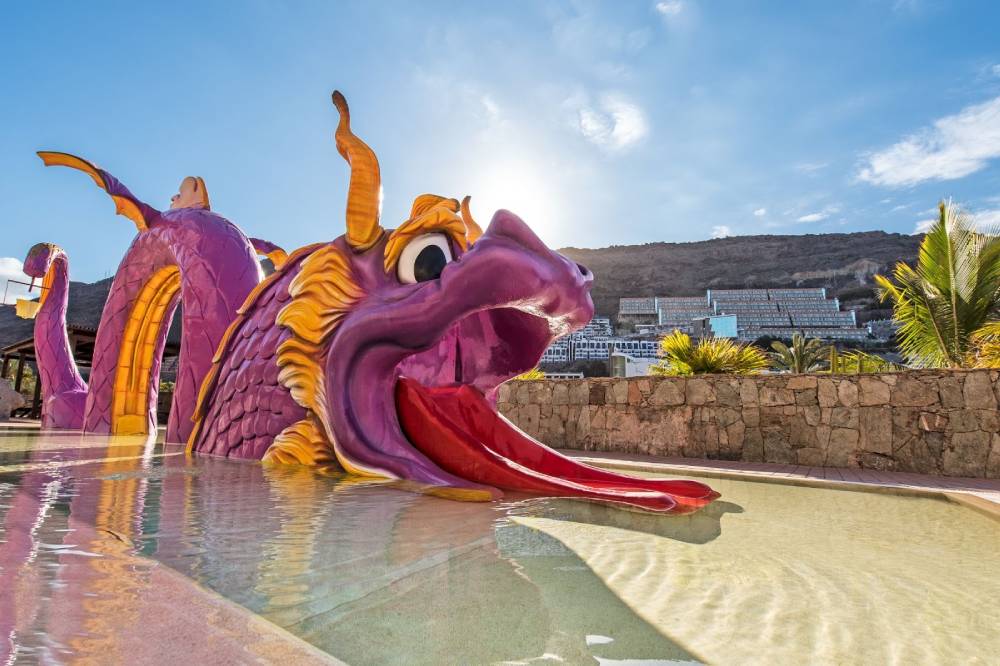 The Taurito Princess Hotel, located right on Taurito beach in Mogán, has been designed to let your little ones' imaginations run wild: the fun is just waiting to be had. The resort is a haven for kids. A dragon guards the kids' swimming pool, made just for them and separate from the main swimming pool; plus there's a mini-club and a playground. Their own world of adventure where they can play all day long. Children over 5? They can have fun with our entertainment team, and you can enjoy a refreshing dip in the pool or sunbathe in hammocks.
And there's more. Just metres from the hotel on Taurito Beach an external company is there to help you create the perfect family memories, with water sports activities perfectly tailored to give you non-stop fun on your holiday. If you want to carry on the fun times at the hotel, our entertainment team is ready for you. Take a fun, high-energy aqua aerobics class or hit the squash courts – just two activities the whole family will love.
This is the beachfront resort for staying in shape on your holiday. You have so many facilities to choose from, including a gym, multipurpose court and table tennis. And the Taurito Princess hotel entertainment team dish out sporty activities all day long.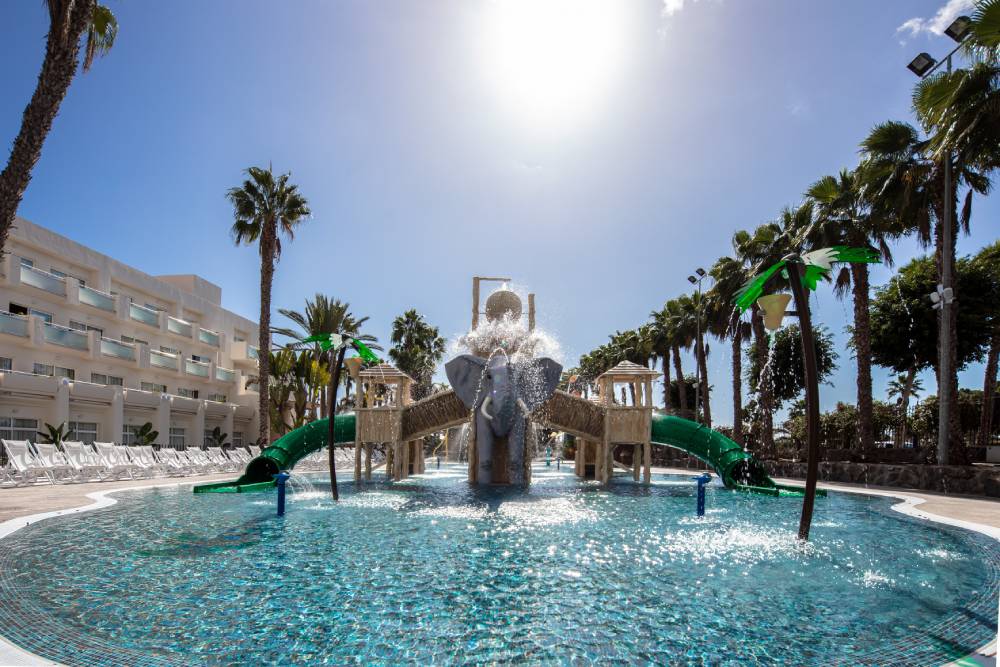 In the south of Gran Canaria, our Maspalomas & Tabaiba Princess twin hotels have one of the most amazing kids' zones in the area. The water park has two swimming pools with slides and water games. Your children will be in awe – they'll want to stay and play and cool off there all day, every day. Meanwhile on dry land, the miniclub offers activities, workshops and play sessions for children aged 4 to 12 with something for all ages. You might not believe it, but even after playing all day long your little ones will still have energy left for the minidisco.
And of course we've thought of you too. The two hotels have an adults-only space with an exclusive chill-out area where you can relax and enjoy the bar and pool. Surrounded by palm trees, you'll love the relaxing massage jets and counter-current swim zone.
Living a pirate's life in Fuerteventura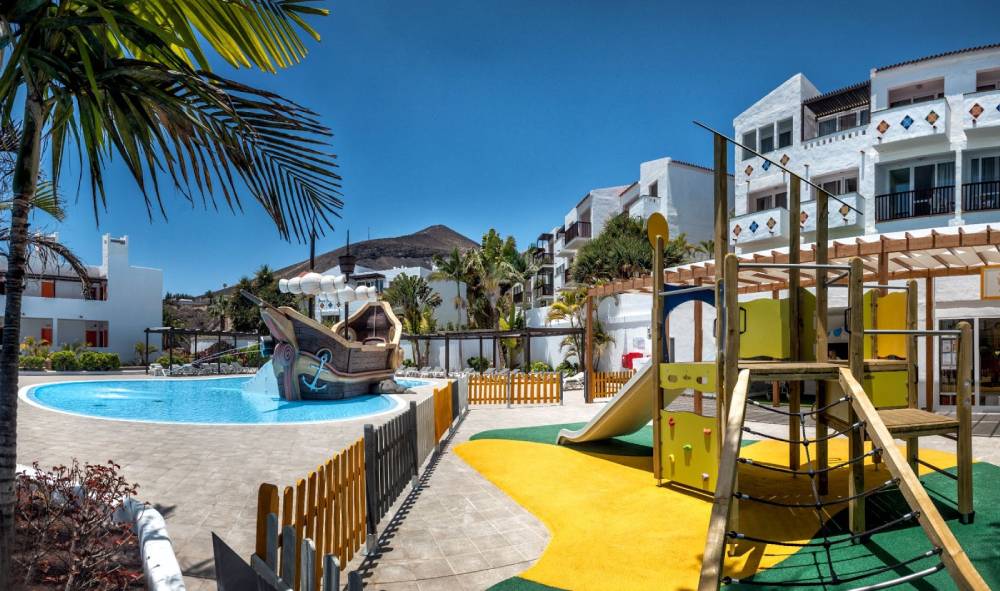 It might not feel like it sometimes, but relaxation and family holidays don't have to be mutually exclusive. Club Sotavento at our Fuerteventura Princess resort has been designed with you and your relaxation in mind: an area for adults with hydro-massage, a Turkish bath and heated swimming pool. Take some time out for yourself and unwind, away from your usual routine.
And for the kids? This fantastic resort has facilities that'll make them feel like little pirates, where they can ride the seas on a fun boat. There's also a children's 'entertainment island', boasting a fabulous cinema room and consoles where they can hang out and have fun with their family and new-found friends. And at the end of the day, they can dance and sing their energy away at the minidisco, open every evening just for them.
A temple of fun, and fitness for adults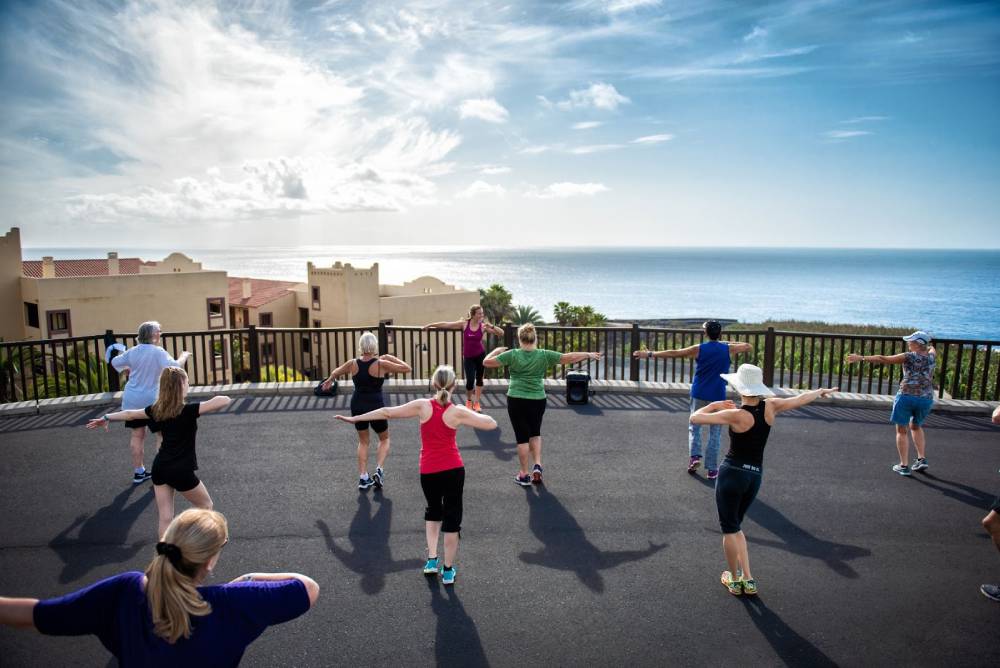 If you're looking for a hotel with a kids' zone where your children can be entertained all day, and laughter and fun come guaranteed, our La Palma & Teneguía Princess hotel is the destination for you. The leisure and kids' entertainment offering includes a specialist team of supervisors who'll make sure your children have a unique holiday. They'll create memories that'll last a lifetime, and the kids won't be able to wait to come back.
This resort – one of the jewels in the chain's crown – is in an unrivalled setting amongst the palm trees. You'll find the perfect combination of holiday activities: you can keep up your fitness routine, and the kids will be entertained. Our comprehensive Fitness Fitlife programme has been designed by the professionals, who'll take you through a diverse range of activities including cycling, TBT, pilates, yoga, core, and Zumba.
If you'd rather get on with more relaxing activities, our sunset terrace is ready to greet you with stunning views as you do your yoga or tai chi. And the resort setting, in a beautiful enclave, makes it the perfect place for meditation, as you contemplate the striking cliffs, volcanic rock and Atlantic Ocean.
Categories: Be inspired, Canary Islands
« Enjoy the sea 5 ways in Gran Canaria
The best family adventures in Punta Cana »