Salsa and baby powder: Welcome to the Carnival in La Palma!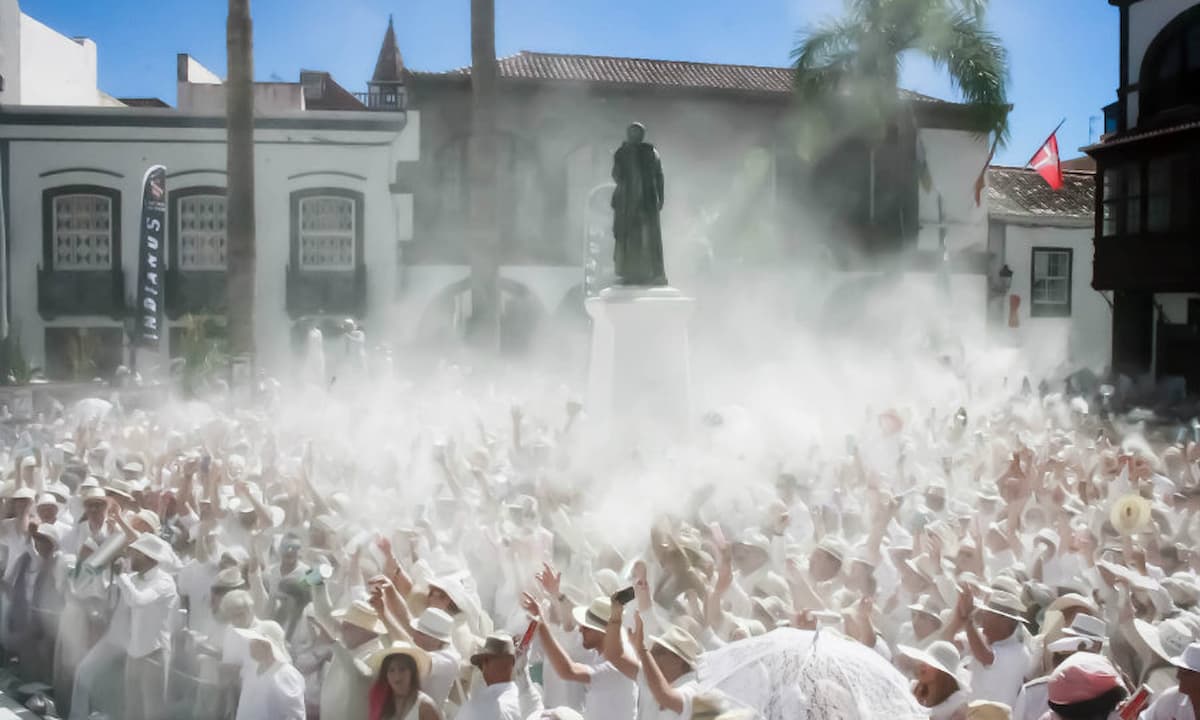 The carnival in La Palma has a peculiarity you can't find in the festivities on the other Canary Islands…
Of course there's also the election of the Reina de Carnaval (Carnival Queen) , the competitions of Murgas (satirical groups) and Comparsas (dance ensembles) and the traditional "Burial of the Sardine" on Ash Wednesday.
But what makes the La Palmas Carnival stand out is the so called Fiesta de los Indianos on Carnival Monday; indisputable one of the highlights of the festivities.
The tradition of this event has its origin in the 19th century. This was when the "Indianos" – this is what the islanders which emigrated to America were called – returned from overseas with all their fortunes and were welcomed by the Palmeros in a festive manner.
Therefore on Día de Los Indianos, Rose Monday, the festivities in the capital Santa Cruz reach a high point. There's music in the air and Cuban rhythms can be heard between Avenida de Los Indianos and Plaza de la Alameda. It's a tradition that those dressed up as "Indianos" wear white from head-to-toe. Everyone dances Salsa and throws baby powder.
The fun powder fight does not only only engulf the crowd but also entire streets in a fragrant white cloud.
Pictures are worth a thousand words: This is what the Carnival of the Los Indianos in Santa Cruz de La Palma looks like:
For those wanting to experience the Carnival in La Palma by themselves: The next Fiesta de los Indianos willl be celebrated on February 27, 2017. On our official website you can always find the latest promotions and deals for the La Palma & Teneguia Princess.
Categories: Tips, Be inspired, La Palma
« Navidad mágica en Barcelona
The greatest pleasures of a Punta Cana vacation: Dominican rum, coffee and chocolate »