Bahía Princess: the ideal family hotel in Tenerife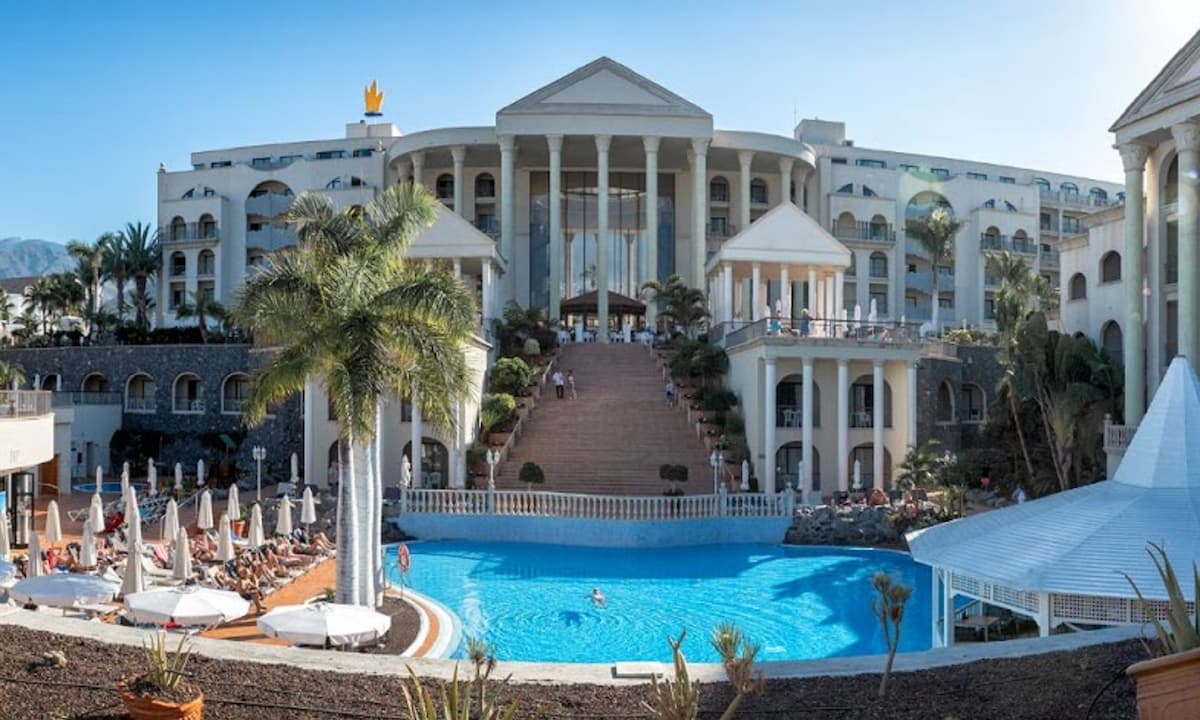 Playa de Fañabé is all about golden sand, water sports and seaside fun. It's an urban beach with the Blue Flag quality hallmark.
Princess Hotels could see the value in this stunning spot, opening its Bahia Princess hotel in the popular southern Tenerife town. Featuring architecture inspired by Greece, this four-star family-friendly resort has all the amenities you need to make it the perfect place for fun and entertainment.
Just 250 metres separate the hotel complex from the coast, where you'll find an abundance of excellent water sports experiences, shops and restaurants. But really you've got everything you could wish for at the hotel: an all-inclusive offering with an array of leisure options. What more do you need?
Classic architecture in an urban setting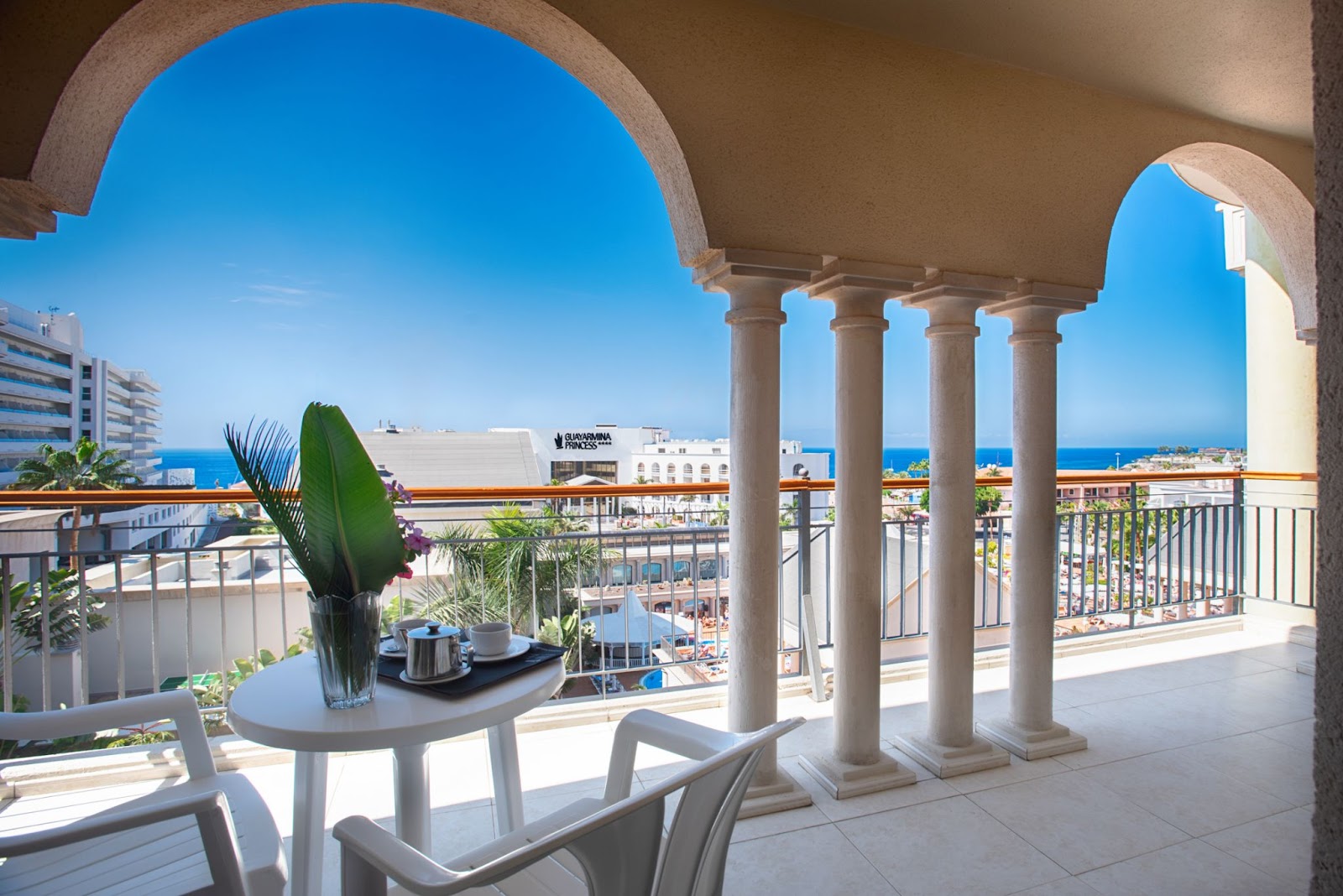 The architecture of the Bahía Princess is one of the things that makes it truly unique and exclusive. The complex transports ancient Greece to the south of Tenerife, with buildings reminiscent of ancient civilizations with enormous columns, marble flooring and a huge glass dome.
The 275 rooms of the Costa Adeje complex spread across two buildings. The heart of the hotel is in the centre of the two buildings, and is home to four swimming pools and terraces where you can soak up the island's southern sun.
And the classic feel of this resort contrasts to perfection with its coastal Fañabé beach setting. This tourist hotspot radiates out from the seafront promenade, with shops, restaurants and leisure options that make it the perfect lively urban beach. The shopping centres, bars and terraces will top off your all-inclusive experience at the resort perfectly, and there's something for the whole family.
Cuisine from around the world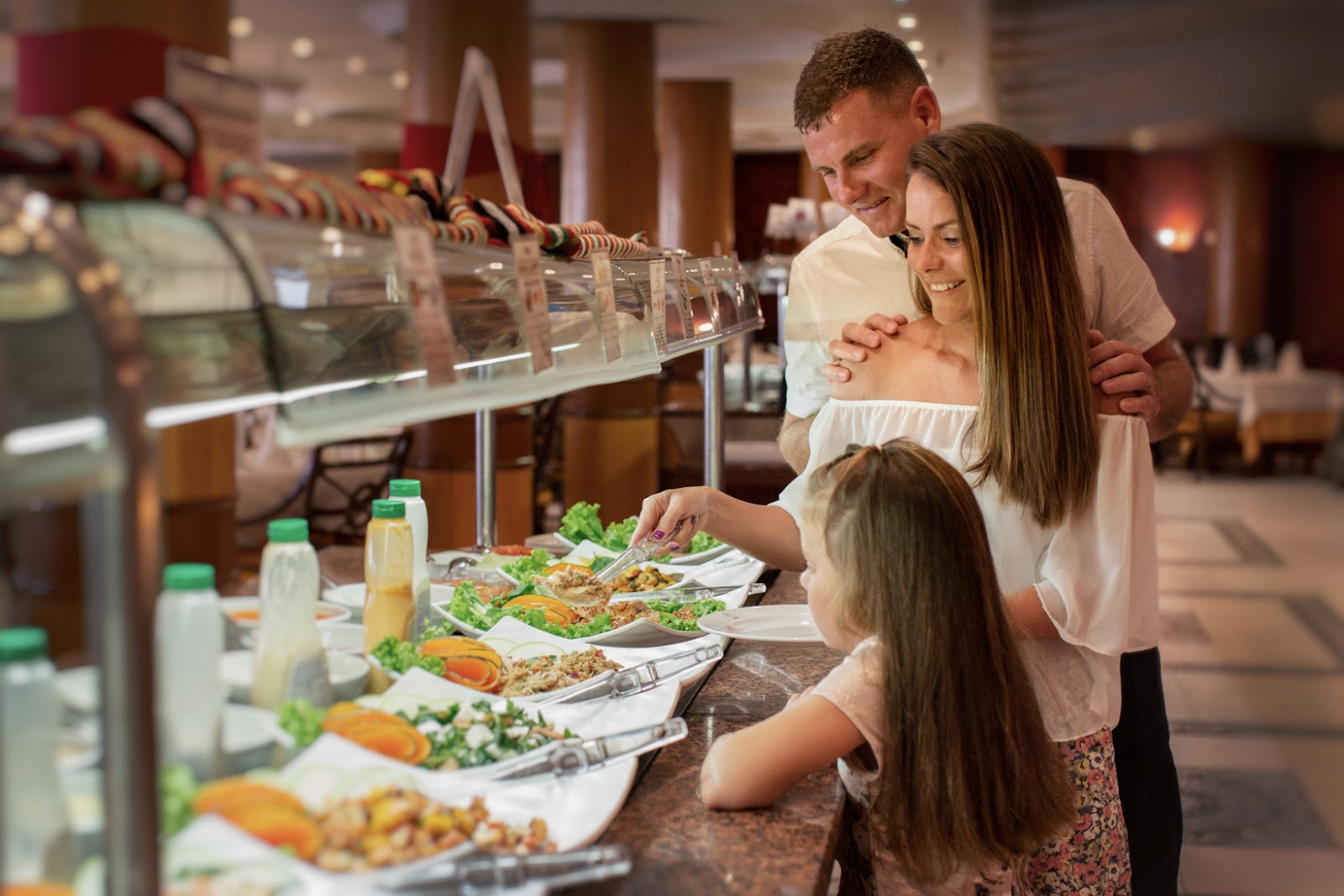 The Bahía Princess all-inclusive deal comes with over twelve hours a day of food and drink options. Leave your worries behind and just enjoy your family holiday in Tenerife.
Always varied, and always high quality, the dining options include dishes from across the globe, served in your choice of two restaurants and four bars. The main dining room is located beneath the palm trees, with views of the swimming pool area: the Bahía restaurant. This is the best place to start your day with a family breakfast together – or end it with a romantic moonlit meal. The delicious buffet style options include delicacies prepared at the live cooking stations and theme nights once a week. Immerse yourself in Canary Island cuisine or Mexican delights – you'll get to try traditional Canary Island flavours and sample delights from all over the world.
When you're having a blast in the swimming pool or trying out all our other activities, you're going to work up a serious appetite. And when midday hunger strikes, you can just head to our El Balcón restaurant. Get a spot on the terrace by the swimming pool area and choose from a buffet with salads, soups and desserts, or something from the a la carte menu, and you can have a leisurely lunch without missing a single ray of sunshine. The perfect spot to recharge your batteries for the rest of the day.
As well as restaurants, this family hotel in Tenerife has four bars where you can get your culinary fix at any time of day. By day, you can hit the Coco Loco or Vitaminas pool bars, and at night you can head for the Piano Bar and Disco Bar Princess, where – as well as getting a good meal – you can enjoy drinks and cocktails until midnight.
Top off your experience with some fun and entertainment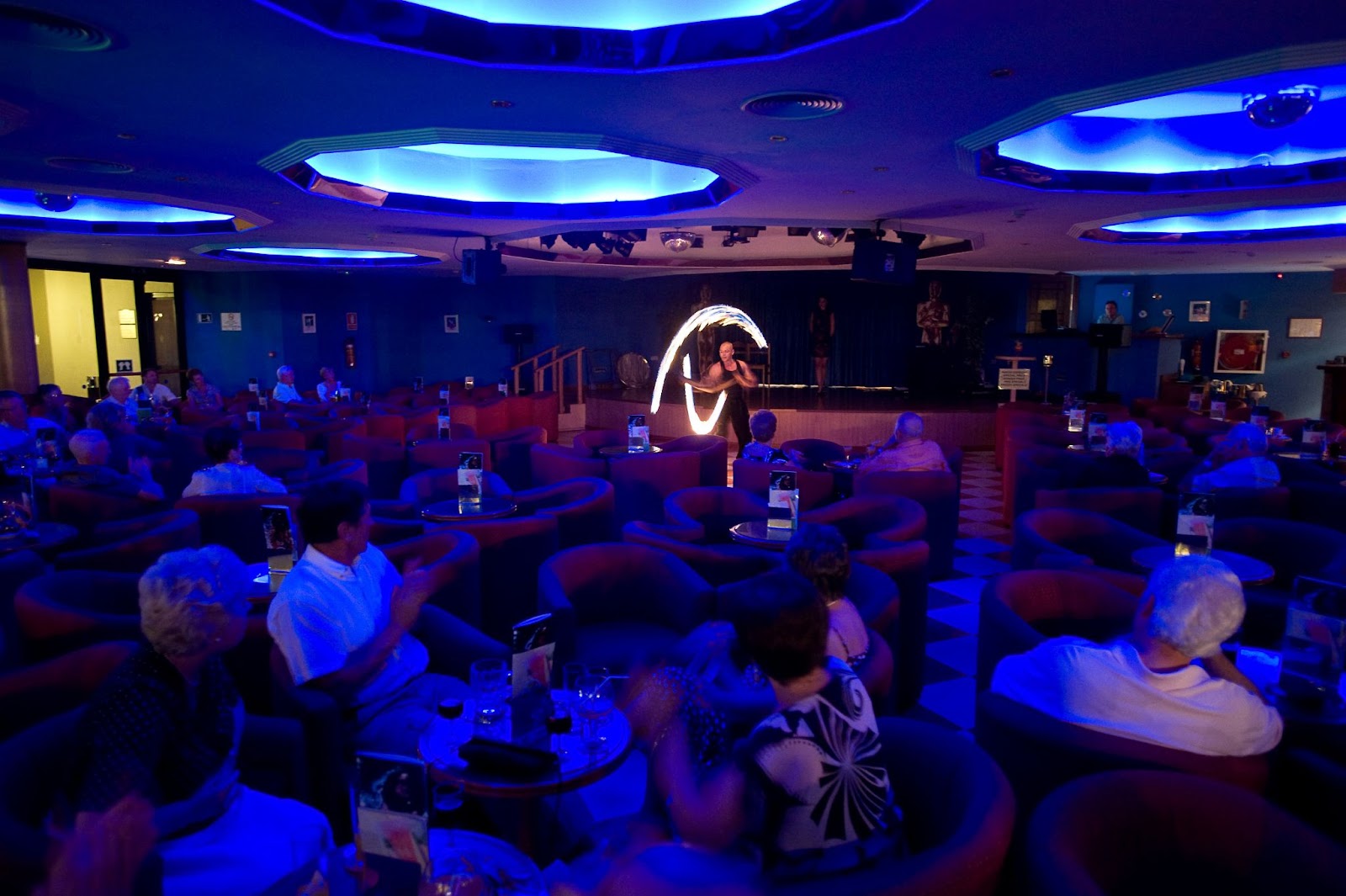 A key feature of this hotel is the variety of activities and leisure options available, making it the perfect place for entertainment and fun. There's always something going on – day and night. Professional shows to liven up your evenings, live music… a whole host of things that'll make staying in your room virtually impossible. This family hotel in Tenerife isn't just somewhere to come to relax – it's the perfect place to escape your routine and spend your time together doing something a bit different.
And thanks to the entertainment team, everyone – young and old – can keep having fun all day long. The possibilities are endless, and sports and games are the stars. Archery, aqua gym, chess or darts? There's something to keep everyone happy.
« Discover the fascinating world of Whales in the Dominican Republic
What are the most typical dishes of the province of Santa Cruz de Tenerife? »