Switch off from your routine at our spa hotels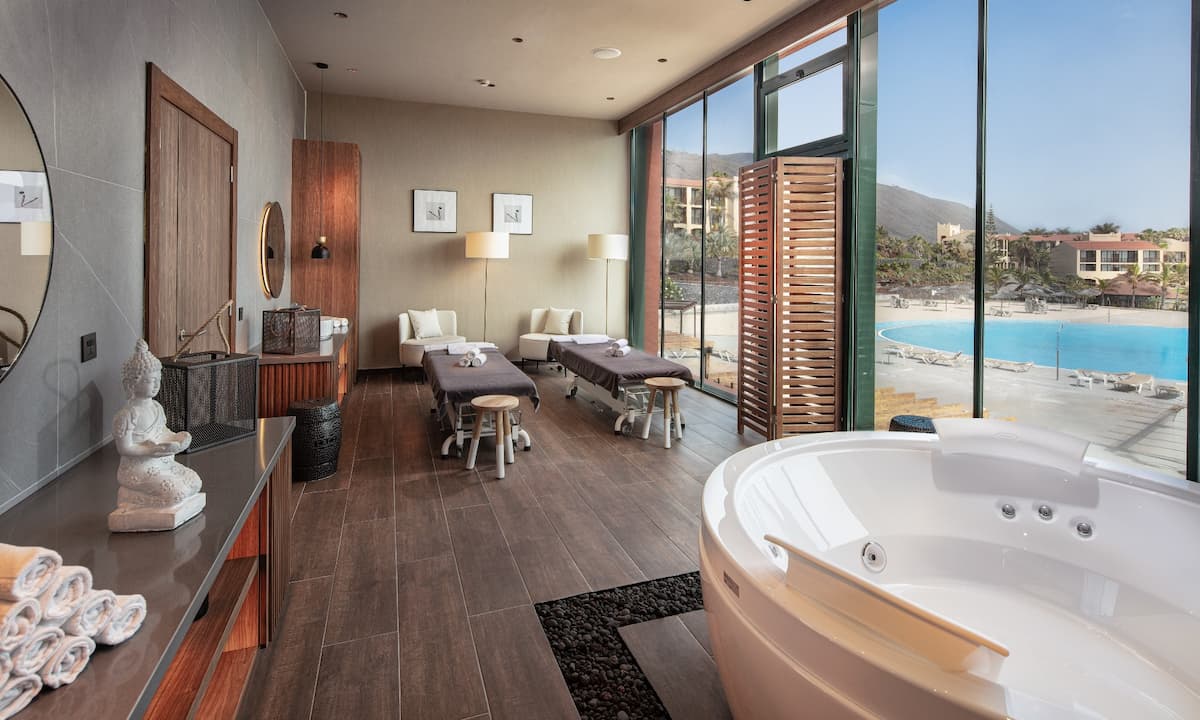 Summer is here, and it's time to relax and enjoy some days away from it all. And where better to do it than our spa hotels in the Canary Islands!
Take a look at our hotels located across the archipelago and choose the one that's the best fit for you. Our La Palma & Teneguia Princess, Guayarmina Princess, Maspalomas Princess and Tabaiba Princess hotels are idyllic havens of rest and comfort. 
Each spa hotel offers a host of different facilities and treatments. But what they all have in common is the power to set you free from your stressful routine, take care of your body and quieten your mind. The only thing you need to think about is having a fabulous time.
An oasis of wellness at the La Palma & Teneguia Princess spa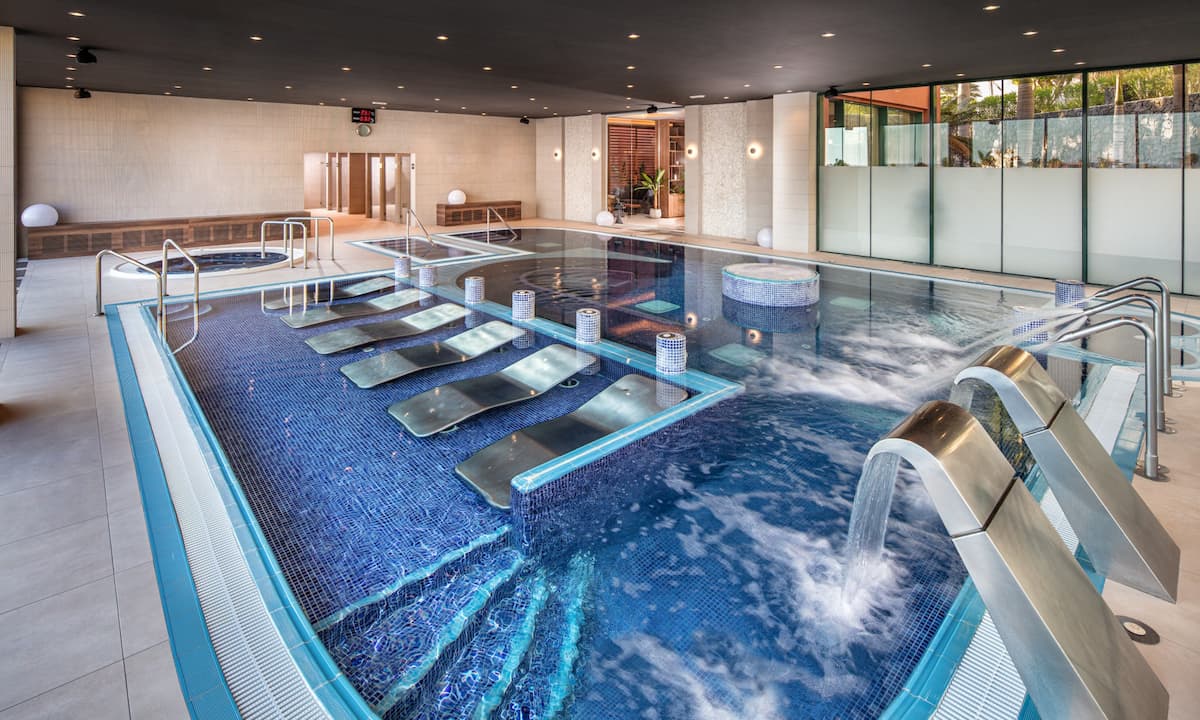 Of all the Canary Islands' stunning natural landscapes, La Palma has to be one of the best. The island is renowned for its natural beauty and tranquillity – when you stay at the La Palma & Teneguia Princess hotel in Fuencaliente you'll be transported to an oasis of peace and relaxation. It's the perfect place to take some time out and unwind with your partner or family, and enjoy everything this lovely resort has to offer. 
At La Palma & Teneguia Princess, you'll find the Aqua Princess, our spectacular, relaxing spa, with all the facilities you need for an unforgettable day. Time for some pampering. Plunge into the incredible thermal circuit, made up of freshwater wellness pools heated to a blissful 32 °C, complete with hydromassage and massage jets.
You'll also find a range of other facilities dedicated to body care, including an 18 °C ice water plunge pool, Finnish sauna, bio-sauna, Turkish bath with fluctuating temperatures reaching as high as 50 °C, Vichy hydromassage and chromotherapy shower, and 'special sensations' showers, with natural aromas for a truly invigorating sensory experience. Not to mention the relaxation zone where you can take in the impressive Atlantic Ocean views. What more could you ask for?
A haven of relaxation in Tenerife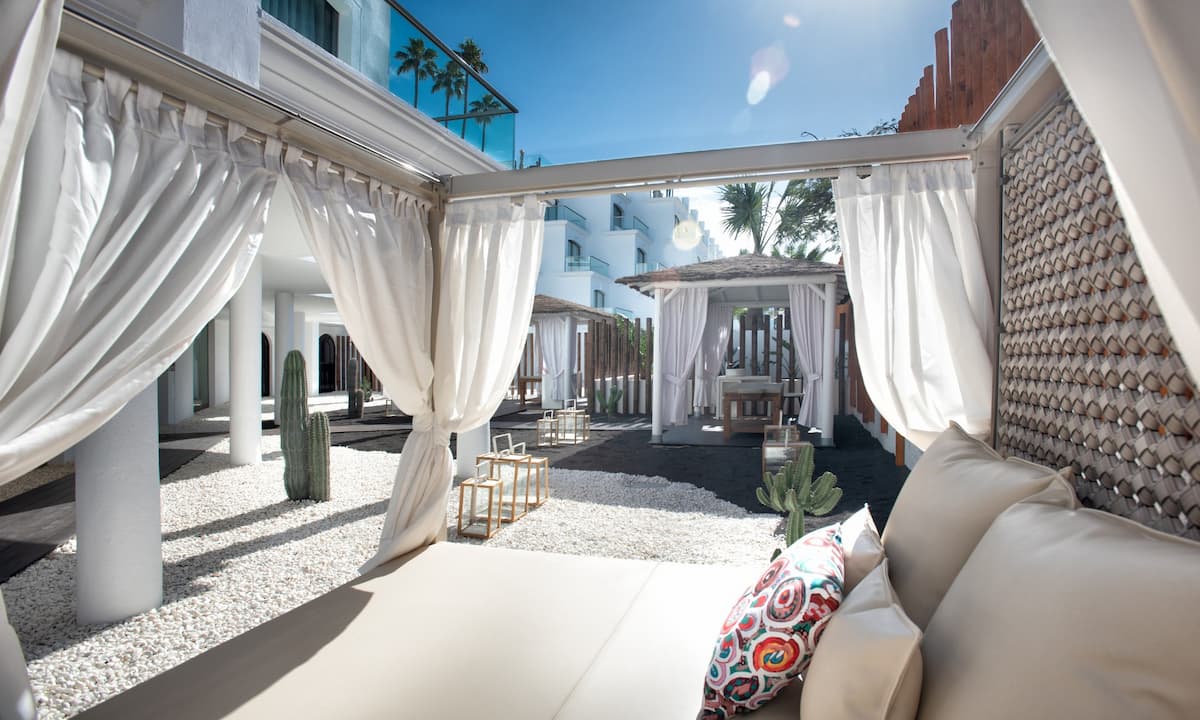 The island of Tenerife is a favourite for tourists from all over the world who flock there for a peaceful and relaxing holiday. Our Guayarmina Princess adults-only (16+) hotel offers premium quality and a variety of services. In short, an utterly unique hotel. The gorgeous spa is one of its best features.
The whole area has been designed with your comfort and rest in mind. It boasts a stunning freshwater indoor swimming pool, heated to a glorious 26-27 ºC, with massage jets located at different heights to target exactly the part of your body you need. 
Outside the swimming pool area you'll find a fabulous Turkish bath, sauna, and Scottish and bi-thermal showers, all designed to rid your body of toxins, leaving you with perfectly hydrated, radiant skin. Another thing that sets this spa apart from the rest is the fantastic relaxation area with hammocks and Bali beds. Plus, there's an ice fountain, ideal for getting your circulation going and preventing health issues. 
And if you're staying in a Platinum room for at least 7 nights, you get one free entry to the thermal circuit during your stay!
Rest and take care of yourself in Maspalomas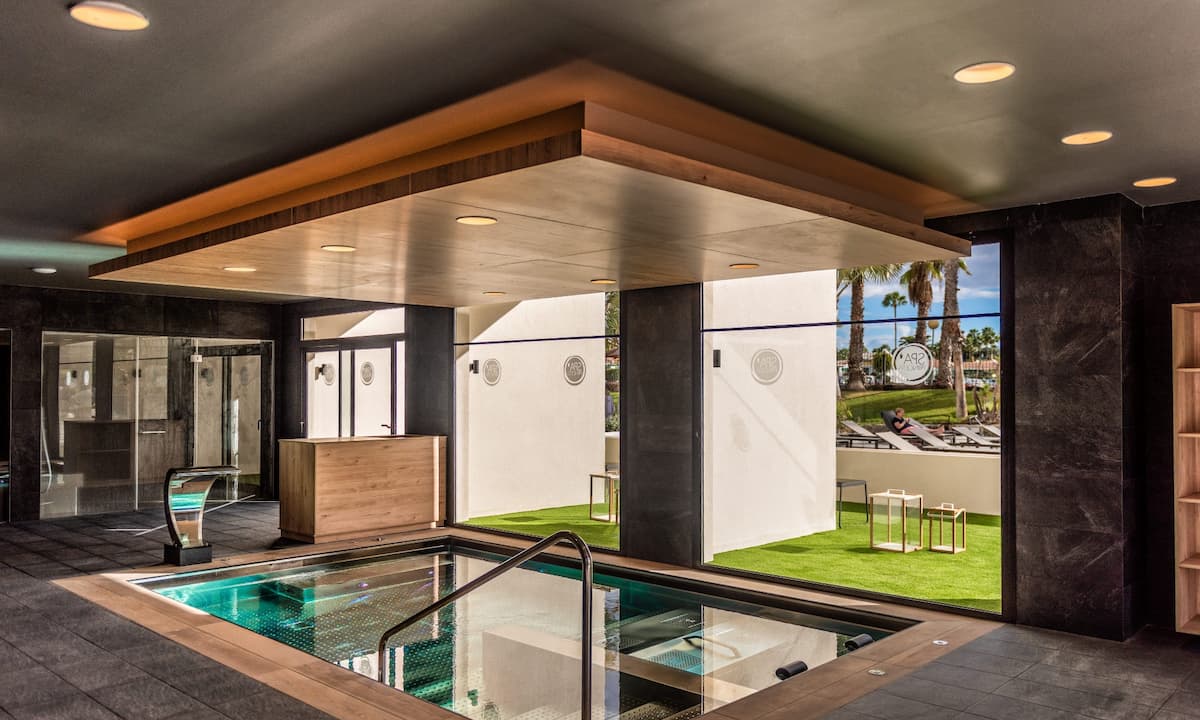 The south of Gran Canaria is an ideal destination for your Canary Island holiday. If you want to add an extra dose of relaxation to your unforgettable holiday, head to the modern spa shared by the impressive Maspalomas Princess and Tabaiba Princess hotels. You'll find all the best treatments, tailor-made to help you unwind from the daily grind at home. Just imagine, a whole day dedicated to yourself, close to one of the archipelago's most-visited natural wonders: Maspalomas dunes. 
This haven of rest and relaxation has its own indoor freshwater wellness swimming pool. Heated to a lovely 29 °C, it boasts a waterfall – ideal for relaxing tired muscles – and 2 hydromassage beds. Dotted around the swimming pool you'll find cabins with 2 Finnish saunas and a bi-thermal shower with hot and cold water jets. Perfect for getting your circulation going. 
The ice fountain is another highlight. This treatment is recommended for preventing circulation issues and giving your immune system a boost. Not to mention the salt cabin, made to improve your breathing, stimulate your defences, regenerate the skin, provide allergy relief, calm and relaxation, and improve overall physical performance. And if you're looking for the ultimate in skin cleansing, we recommend you try out a steam bath to eliminate all the toxins from your body.
Entry to each of the spas in our hotels is charged separately, and all come with an absolutely unforgettable rest and relaxation guaranteed. Dedicate a day to yourself – and your loved ones – and you'll feel the stress of your daily routine drifting away. 
There's also a range of additional services available such as various types of massage, facial and body beauty treatments, as well as manicures and pedicures. 
Let us take care of your body and mind, and you're guaranteed to leave feeling calm and energised. 
Relax in our Princess spa hotels!
Categories: Canaries, Tips, Gran Canaria, Be inspired, La Palma, Tenerife
« La Palma's most popular natural swimming pools
Mexico's hottest chillies »