Barcelona Triathlon for a good cause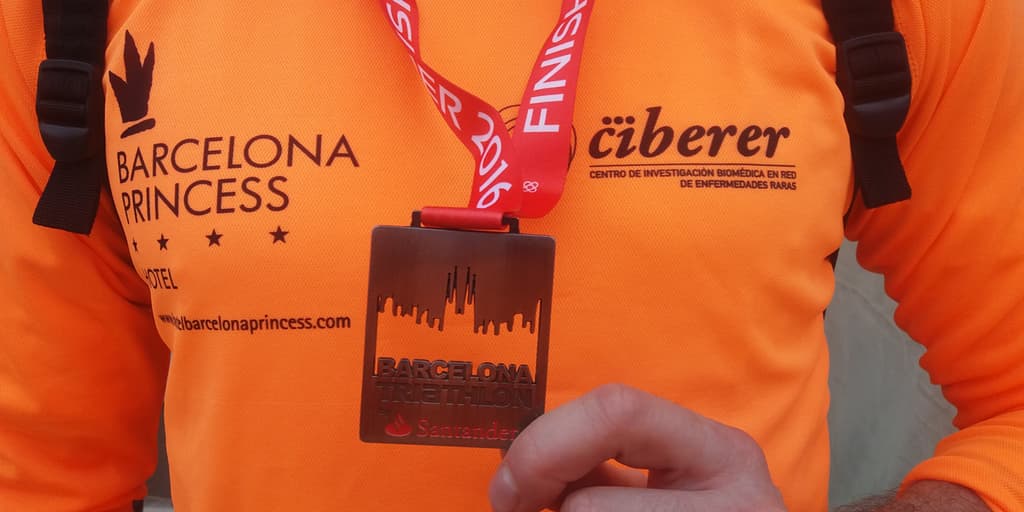 Last October 9 took place in Barcelona one of the most important sport events: the Barcelona Triathlon.
Over the past five years, the Hotel Barcelona Princess has been the Official Hotel of the Barcelona Triathlon and again it has participated for a good cause: fight against rare diseases.
In this hotel we are committed to our surroundings and environment. We also like the sport and what better way to do it that for a charity challenge. We are still in time to cooperate and make a charity donation in migranodearena.org
#BarcelonaPrincessTeam reached the goal of the Barcelona Triathlon. Likewise, they raised funds for the CIBERER (Center for Biomedical Research in Rare Diseases Network), which is investigating rare diseases.
The solidarity athletes who formed the team of #BarcelonaPrincessTeam for the Barcelona Triahlon 2016 were:
Victor Feliu – Department of Informatics – Individual mode and Olympic distance
Joan Esteve – Chef at Hotel – Individual mode and Olympic distance
Santiago Hernandez – Director Hotel – Individual mode and Olympic distance
Miquel Molina and Karlos Perczak from the department of Food & Beverage – Equipment mode couple and Olympic distance.
Marina Carrión – Reservations Department – Individual and supersprint mode.
To all who had donated fundings and our #BarcelonaPrincessTeam: Thanks !!!
Categories: barcelona
« Things do do in Tenerife: Teide National Park
Live music and cocktails in one of the best terraces in Barcelona »