5 Gran Canaria restaurants you have to try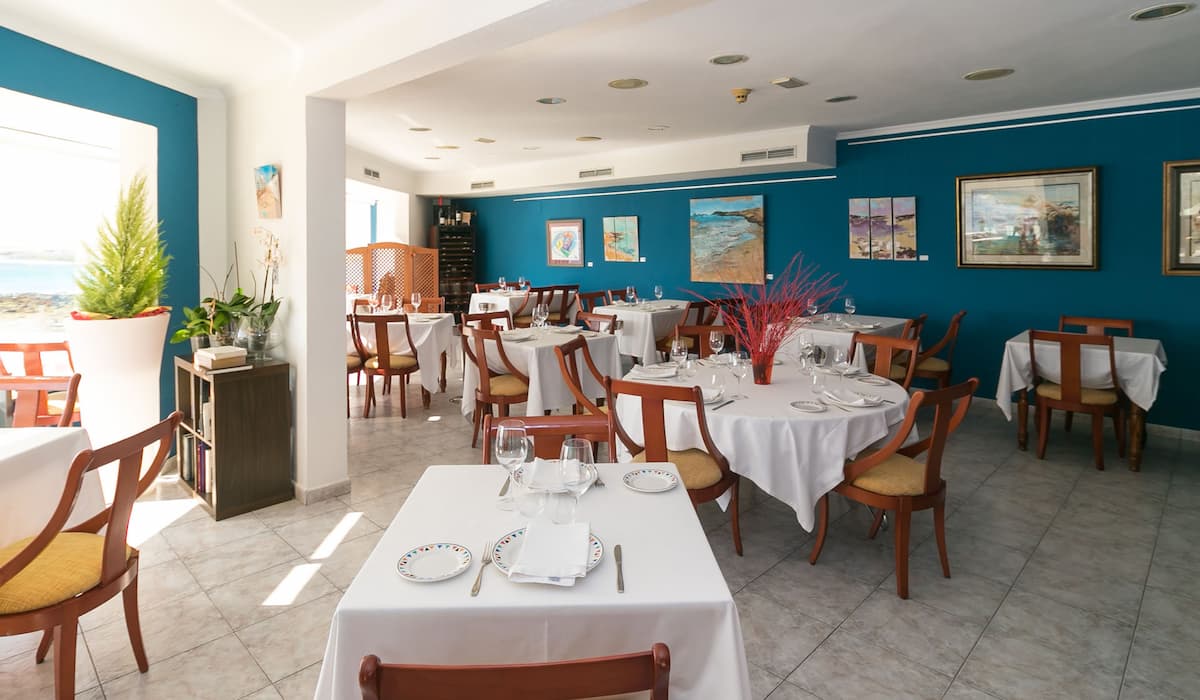 Every trip to Gran Canaria is a joy. Because of the incredible landscapes brimming with contrasts all over the island. The smell of the sea breeze drifting over the ocean, and fresh mountain air. The cheerful voices, on the streets and at every joyful fiesta like Carnival. The feel of the soft golden sand at Maspalomas dunes. So what about the flavours? Gran Canaria is a Mecca for foodies. 
This round island's local produce is the star of the show, and it promotes the archipelago's circular economy. The island's fare comes fresh from the Atlantic, such as fish and seafood; and from the land, the famous Canarian black pig, cheese, wine and honey. Not to mention tropical fruits like mango, papaya and avocado, which are the most delicious you'll find anywhere thanks to the wonderful climate. 
Come and take a delicious food tour around the island with us, and check out these 5 Gran Canaria restaurants you absolutely must try.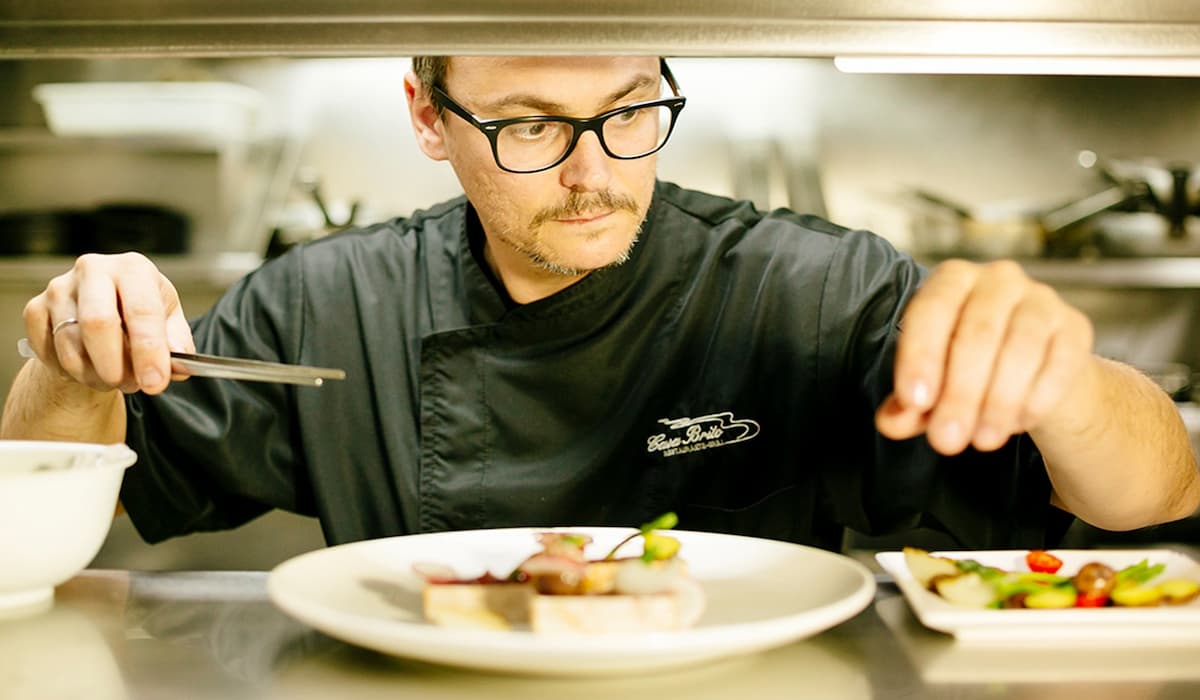 The welcoming city of Arucas boasts one restaurant with a Sol Repsol, and another listed Michelin Bib Gourmand, a symbol of quality and prestige in the world of gastronomy. Casa Brito opened in 1998 and is known on the island and beyond for its wood-fired grill. From Wednesday to Sunday, they serve up delicious, top-notch beef, lamb and tenderloin. But it isn't all about the meat. This Gran Canaria restaurant also dishes up the freshest of fish, including its famous cod bathed in different delectable sauces. And if you want to finish off your meal with something sweet, Casa Brito's dessert menu features filled crepes, rice pudding and homemade guava ice cream. With a wine cellar stocked with the region's delicious wines, it makes the perfect foodie destination.
Pasaje Ter, 17, Arucas, Las Palmas. Telephone: 928 62 23 23.
Let's head to the pretty northern town of Gáldar, to this gorgeous restaurant in the town's old quarter where pleasure and fine food come guaranteed. The way they use local produce in the kitchen at La Trastienda de Chago sets it apart from the rest. It offers a new take on typical Canarian dishes like beef stew, sprinkled with a touch of ultra-modern flavours and methods. The fabulous selection of Canary Island cheeses and wines guarantee you a 10-out-of-10 evening.
C/ Andamana, 5, Gáldar, Las Palmas. Telephone: 928 89 72 54.
Continuing our food tour, let's head to a Gran Canaria restaurant made for meat lovers: El Churrasco. Founded almost 20 years ago, this is a temple to all things meat, with cuts served in ways you could only dream of. Every one of the elements used in their dishes has been perfectly-planned to serve up top quality fare. From the coal they use on the grill, to the meat and wine, always paired to perfection.
Such is their success, you'll find two of their restaurants on the island: one in the capital, Las Palmas de Gran Canaria, close to Mesa y López shopping district, and one on Meloneras Boulevard, the perfect location to watch the sun as it sets behind Maspalomas lighthouse.
C/ Olof Palme, 21, Las Palmas. Telephone: 928 26 44 31.
C/ Mar Mediterráneo, 1 San Bartolomé de Tirajana. Telephone: 928 14 88 83
Now let's head to the east coast to the town of Telde, for another must-try Gran Canaria restaurant: Caserón del Cortijo. This beautiful large house next to a golf course couldn't be more welcoming. Enjoy delicious food surrounded by incredible views and a lovely countryside setting.
Diners can take their pick from an extensive menu of barbecued meat, fish and vegetable dishes daily, as well as delectable desserts including the mouth-watering dulce de leche flan. It's the perfect restaurant for a special celebration with friends and family. With something for everyone, the top-notch cuisine and fantastic location couldn't fail to impress even the most discerning palates. 
Camino del Golf, 1, Telde. Telephone: 928 05 93 00.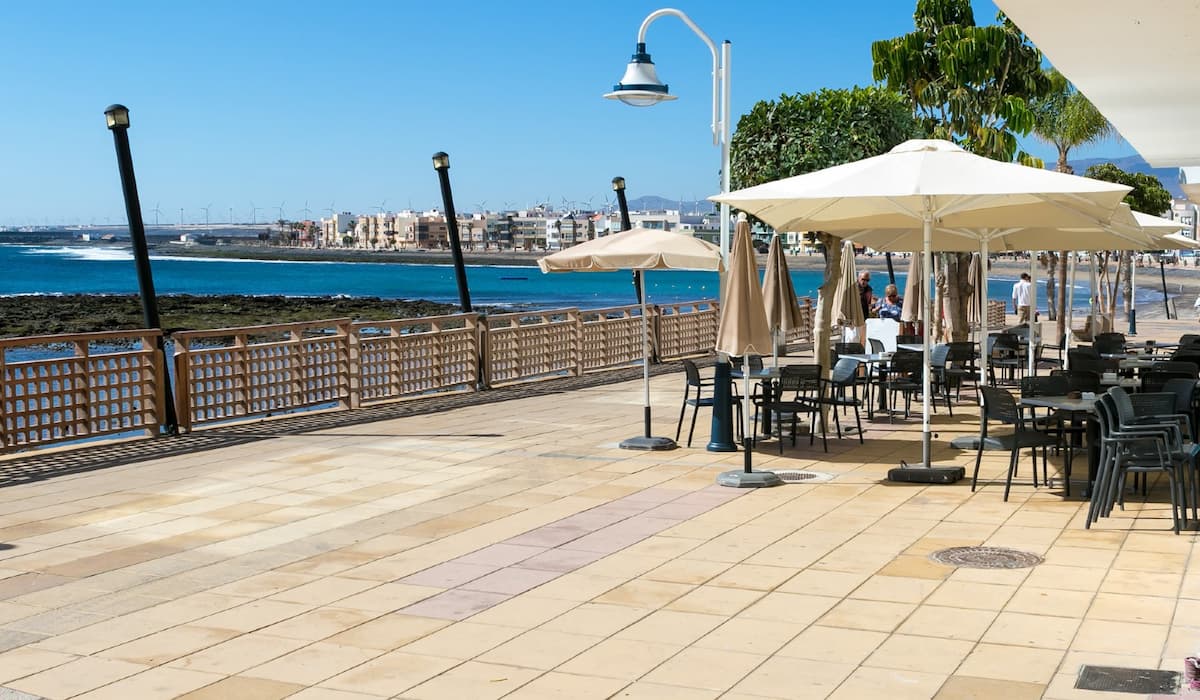 Now let's head further along Gran Canaria's east coast until we get to Arinaga. This town is home to Restaurante Nelson, where seafood lovers can get their fill. The restaurant is iconic in the region, and it's been offering customers a welcoming spot at its tables since 1993. It's got space for 48 diners and a large terrace that benefits from stunning views over Arinaga bay and harbour. 
It offers a scrumptious blend of traditional Canarian cuisine and creativity, sure to impress anyone in search of a unique culinary experience on the island. Here, fish and seafood from the Canary Islands are the stars of the show. One of its most popular dishes is its 'salpicón de vieja'; a cocktail made with the 'vieja' fish, typical of the region. You simply must try it.
Av. Polizón, 47, Arinaga. Telephone: 928 18 08 60.
Categories: Canaries, Tips, Gran Canaria, Be inspired
« Black Friday + Cyber Monday with Princess Hotels | Up to 65% Discount
Take advantage of Black Days deals from Princess hotels in the Canary Islands »