Vow renewal in the Caribbean by Princess Hotels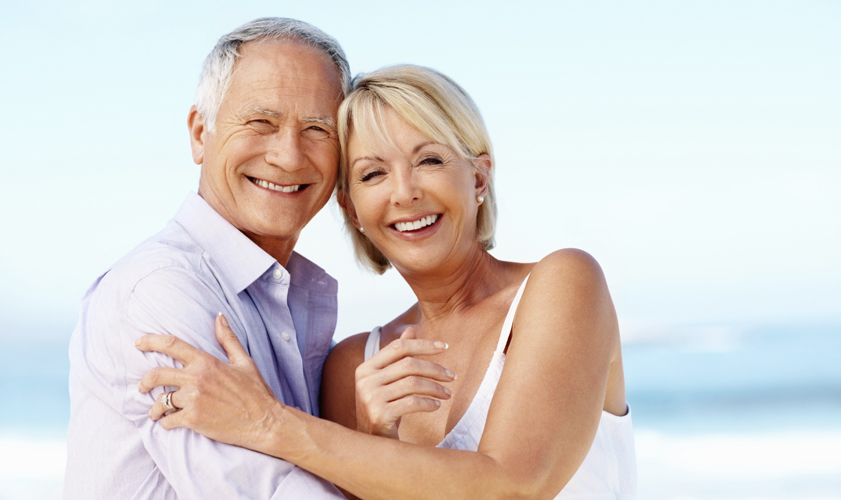 Do you want to know what your renewal of votes in the Caribbean would be like? We all know that your wedding day was one of the most special days of your life. The ceremony, the "Yes I want" moment, the first dance and, of course, the party are forever engraved in your memory.
But now, years later, you are at a different stage of your life. The routines have changed, perhaps you have formed a family and everything looks very different from when it all started. But one thing remains the same: you are still very much in love with your spouse and the obstacles you have passed, the experiences you have had, make it even more important to celebrate your love. What better way to celebrate it than with a renewal of votes in the Caribbean?
It could have been five, ten, twenty years since you first said "Yes, I want", but this is the perfect way to tell the world that you would do it again. This time, you can do it in an amazing way. The stunning beaches, stunning views and excellent service will be the perfect combination to seal your love in any of our Caribbean hotels. Mexico and the Dominican Republic offer incredible options that will make this moment an important part of your history. In addition, you can choose our Just for Two packages that allow you to organize a vote renewal overnight.
Your Vow Renewal in Mexico
If you choose to have your Vows Renewal in the Riviera Maya, be prepared to stay longer than you thought. It is very beautiful and truly romantic! An idyllic beachfront resort with an all-inclusive service awaits you to renew your wedding vows and to enjoy a well-deserved vacation.
Our wedding department offers two different packages for your renewal of vows that adapt to different needs. Whether you choose the Infinity or Just For Two Package, we can assure you that you will get the best of the Caribbean on an unforgettable day full of romanticism.
Your renewal of vows in the Dominican Republic
We have the creativity, options and experience to ensure that your Vow Renewal in the Caribbean is truly spectacular. Providing a relaxed aura of magic in the natural environment. Some of the characteristics that stand out in our properties are the majesty of our gardens and our magnificent beach. What our couples usually ask us to are ceremonies on the beach. Our beaches are one of the most impressive in Bavaro, fine sand, a beautiful sea in the background and a frame of green coconut trees around. An incomparable canvas for the best photos! We also have everything you may need before and after the ceremony, from the spa to relax to the hairdresser to make up, comb your hair, manicure …
Our professional team of wedding coordinators will also help you with the details of the decoration, flowers and everything you want. Thanks to their extensive experience they can advise you based on your needs and those of your guests. What did you take the most? What is the most successful? How to surprise your guests? Unique boyfriend cars, groundbreaking floral arrangements, colourful decorations, or classic blank …
Imagine coming on vacation with the love of your life and celebrating your love in a truly amazing and romantic way. We are ready for you!
What packages do we have for the Renewal of Vows in the Caribbean?
INFINITY PACKAGE
RATES AND CONDITIONS FOR THE INFINITY PACKAGE:
INFINITY is based for 20 guests, including the bride and groom.

A supplement will be applied for each additional guest, above the number of people included in the package.

Children's rates based on age groups (1-4 and 5-12). Children of 13 years are considered adults and babies under 1 year are

free.

The prices of the packages listed below include the mandatory government tax service:
In Mexico, book a minimum of 10 Platinum Suite or Laguna Villas category rooms and receive this free package. If not fulfilled, the price of this package is $ 880.00 USD per person.
The Infinity Package includes the following amenities:
Symbolic ceremony.

Bridal bouquet.

Boutonniere for the boyfriend.

Specialized assistance from our wedding coordinator.

Basic decoration for the ceremony.

Symbolic marriage certificate.

Sound equipment during the ceremony.

Romantic breakfast for the couple, the day after the wedding.

Bathrobes for use during your stay.

Semi-Private Reserve for Group Dinner. On the day of the wedding for a maximum of 20 people in the main section of the buffet with family-style service.
When you book this package, you and your spouse will also enjoy our honeymoon services on the day of your wedding renewal:
King size bed.

Night coverage service.

Special floral decoration in the room.

Special cocktail and dinner for honeymoon couples.

Free late check-out upon request and availability.
JUST FOR TWO PACKAGE
The ideal package if you wish to renew your vote "unexpectedly" while staying at our hotel. You can request it 24 hours before the chosen day to be the special wedding vows renewal day.
Wedding organization with a wedding specialist.

Special discounts for the bride and groom at the spa centre.

Standard assembly on the beach.

Special wedding cake.

Toast for guests after the ceremony.

Romantic dinner for two (** some restrictions apply per destination), includes a bottle of house wine.

Use of bathrobes throughout the stay.

Special decoration in the room on the wedding day.
Price: USD $ 300.00
Additional guests: USD $ 25 adults – USD $ 13 children
Additional guests at the romantic dinner: USD $ 100 adults – USD $ 50 children
Services in this package are available two people only.
What locations can I choose for my Vote Renewal?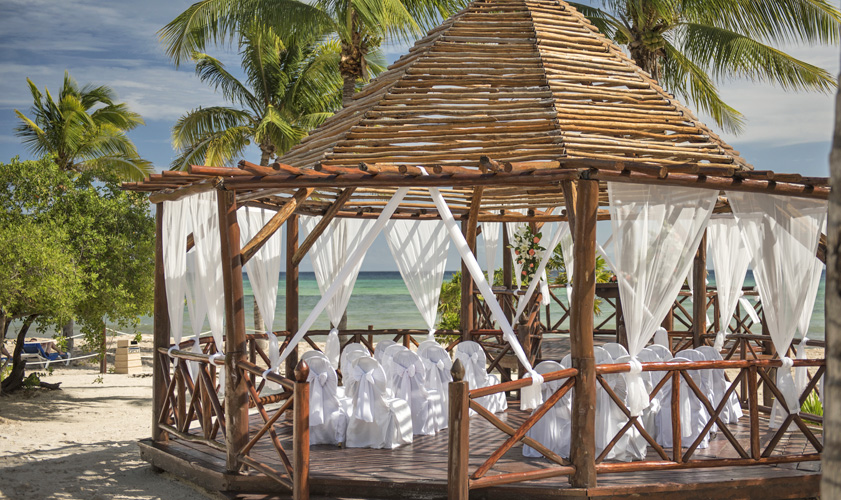 We have different options to satisfy all kinds of tastes. Our perfectly designed locations await you and your spouse to help you celebrate such an important moment in your life.
Beach: All people should get married on the beach at least once in their lives. If you did not have this opportunity at the wedding, this is your chance to celebrate your love in a heavenly place.
Wedding gazebo: If you want a more traditional place overlooking the beautiful turquoise ocean, why not choose our wedding gazebo? It is an unforgettable option that will guarantee incredible photo opportunities.
Swimming pools: In case you don't like having sand on your feet while you renew your votes but still want an outdoor place, why not choose one of our many pools with its ideal location?
Restaurants: If you are looking for a more elegant atmosphere, we offer you different a la carte restaurants. They will make your Renewal of vows special and accompanied by a delicious gastronomic offer.
Meeting rooms: The ideal setting if you arrive with a large group to celebrate the renewal of your love. Our meeting rooms offer a refined and intimate location served by personalized service and a wide gastronomic offer.
Skylights Terrace (exclusive Platinum Yucatan Princess hotel): An exceptional place for a renewal of vows only for adults with ocean views of the Riviera Maya.
Skylights private restaurant (exclusive Platinum Yucatan Princess hotel): A warm and secret place with the luxury you can dream of having the advantage of having access to a gourmet menu designed by chef Agustín Puc.
Sports Park Garden (exclusive Platinum Yucatan Princess hotel): A tropical landscape for all nature lovers.
Ecological tour (exclusive of the Grand Bávaro Princess hotel): In full contact with nature, enjoying the surroundings of a true Dominican mangrove.
Gardens: Any corner of our magical tropical gardens is available to our couples to make their dreams come true.
The upper terrace of the PBG (exclusive Grand Bávaro Princess hotel): With its spectacular views of the sea and the beach.
Terrace of the Mare Nostrum (exclusive Punta Cana Princess hotel): on the beach with the sea in the background for renewals of vows for adults only.
What accommodation can I choose for my renewal of votes?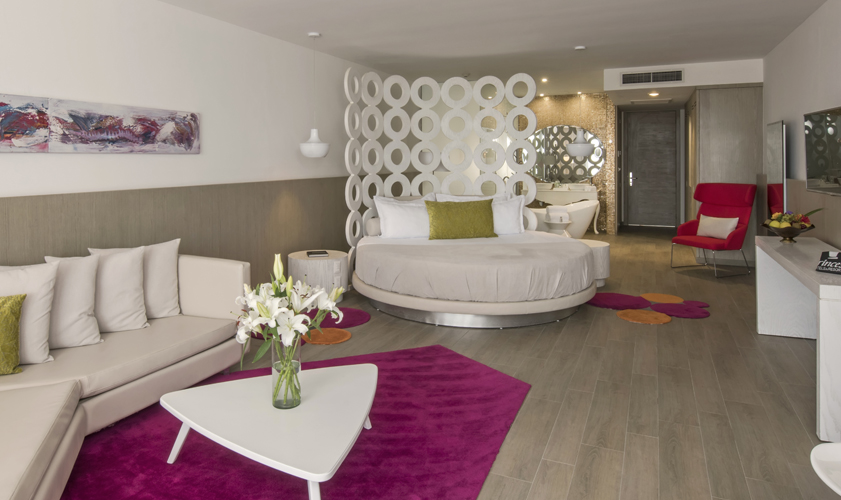 We offer different options for you to choose from. As long as you feel happy and comfortable, we are sure that the renewal of your wedding will be unforgettable:
Deluxe Jr Suite: A magnificent hot tub awaits you in a suite that combines the right amount of comfort and luxury.
Laguna Villa Suite: An exclusive and romantic villa in one of our guest's favourite places. Create romantic moments in the private outdoor shower.
Platinum Suite: Relax while enjoying your hot tub in the rooms located near the beach. In Riviera Maya, you have an impressive private hot tub on the terrace. This accommodation also includes luxury and personalized services.
Honeymoon Suite (exclusive Platinum Yucatan Princess, Grand Bávaro Princess and Punta Cana Princess hotel): Personalized attention and exclusive services in a suite created for love and romance. Its features include a round bed (in Punta Cana Princess it is a cam aking size) and a romantic hot tub. In the Platinum Yucatan hotel, the bathtub is located on the terrace.
Presidential suite (exclusive to the Grand Bávaro Princess hotel): spacious and connected to another room with wonderful views. All luxury of services and attention and a wonderful hot tub on the terrace.
How about the idea of a renewal of votes in the Caribbean? Would you like to celebrate it with us? Do not hesitate and contact us! Write to us if you have any questions.
Categories: Caribbean, Hotels, Mexico, Punta Cana
« Interview with Raymundo Moran, General Manager Assistant at Platinum at Grand Riviera & Sunset Princess
Entertainment in Mexico with Princess Hotels »